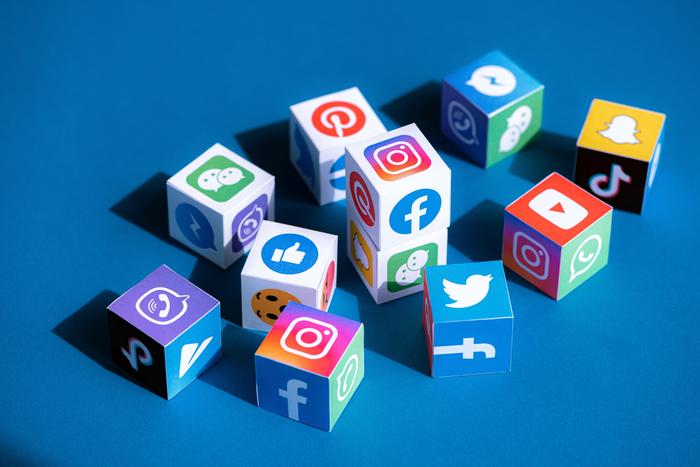 Digital Marketing Tactics Real Estate Agents Need the Most
Knowing how to stay competitive in the real estate niche helps you stay up-to-date. Learn some excellent digital marketing tactics to keep your property business thriving. Tags: digital marketing tactics, real estate agents
Gone are the days when placing ads in newspapers and billboards were the only successful marketing tactics to buy or sell a property. The housing market doesn't follow conventional trends anymore. It wouldn't be wrong to say that the real estate industry has seen a significant shift in the past few years. Like many other domains, the internet has changed the marketing trends and games in the real estate industry.
That is to say, this industry has become more competitive, and real estate agents need to ensure that they know all digital marketing tactics. When you know marketing tactics in real estate, it helps you stay ahead of the curve. You must know what marketing efforts can keep your business afloat even during off-season.
Let's delve into the discussion to find some excellent digital marketing tactics real estate agents need the most to stand out in the industry.
Digital Marketing Tactics for Real Estate Agents
As mentioned above, competition in the real estate market is fierce. According to experts, it is essential to have an online and offline presence to market your business. A unique take on marketing sets you apart from the other realtors.
Take a look at these digital marketing tactics that can rock your property marketing game.
Incorporate Social Media to Stay Ahead
Trust and credibility are the two most important aspects of conducting business. People prefer working with real estate agents who are reliable and have a good reputation.
So how can incorporating social media help you stay ahead as a real estate agent?
Keep in mind that you're your brand, and it is all about how you brand yourself. You can use social media platforms to represent your trustworthiness, credibility, and honesty. But just posting photos of your properties is not enough. It is essential that you enable the prospect to get a sense of your business.
Also, social media makes a great platform to show your prospects who loved and appreciated your work. You can post positive reviews and let people know about your real estate business. You can invite people or your followers to open houses when you organize them. Remember that the successful agents consistently put theirselve into Facebook and Instagram stories.
Use Video Marketing
There is no way you can deny the impact of video marketing in the existing real estate domain. That means if you have not embraced video marketing yet, you need to incorporate it immediately. Videos on social media can generate thousands of shares on platforms like Facebook and Instagram compared to texts and other marketing tools.
According to the latest studies, the audience prefers watching videos for information instead of reading texts. People tend to share videos with family and friends. And that is what drives traffic.
Real estate agents must use videos to make stories and post them on your social media accounts. Do you have any buyers who loved the property you sold them? Are there any exciting things in your residential neighborhoods where you sell homes?
The ideas can be great for making videos. If you don't know how to make videos, there is an array of software and apps to help you out.
Create a Compelling Content to Attract Clients
You must be active when it comes to producing content for your website to attract new leads. For instance, you can consider posting eBooks such as "things new buyers must consider before investing in a property" or valuable features you should look into a new home. Note that creating and offering compelling content to create new clients will expand your reach and increase your credibility.
Follow the Way Your Clients Communicate
There is no denying that technology keeps on evolving. Realtors and real estate agents can expect several more changes in the coming years. In dynamic situations like these, it is crucial to be well aware of the ways your buyers and sellers use to communicate with others. Find the communication ways they prefer using and make concerted efforts to adopt them. Also, you need to explore ways that can excite your leads and clients.
Offer a Virtual Tour
Today, homebuyers and sellers don't drive around to look for their dream house or perfect neighborhood. Forums like Trulia and Zillow.com have replaced them. Simply stated, the new homebuyers tend to scout online to search for new properties. Also, they trace Google and Facebook ads that inundate them every year.
While square footage, amenities, and price are important features, buyers today opt for the real estate service that provides them with virtual tours of the properties. Visiting rooms virtually and evaluating the potential a property has to offer without driving miles make property buying hassle-free.
Create a Comprehensive and Friendly Website
Although posting relevant and updated content on social media account works best, you must have a comprehensive website to offer your prospects a quick overview of your services.
You can use plenty of simple site providers such as WordPress to design an appealing website for your real estate business. Customers can visit it to explore more about you. Don't just rely on the text or written words. You must provide plenty of visuals and photos.
More than 83 percent of home buyers like to see visuals and pictures of the houses online. That is why you need to ensure that your website is easy-to-navigate and user-friendly. From images, stories to text and exciting captions, you can add a plethora of things to excite buyers and help them attach emotionally with the featured listings.
Key Takeaway
In a nutshell, showcasing what you can serve using digital marketing distinguishes your services and makes attracting and managing clients easy. Thus, digital marketing is raging with its innovative and excellent trends, and that makes adopting it extremely important for realtors. The digital marketing tactics mentioned above are the ones real estate agents need the most.
Sources
https://www.wordstream.com/blog/ws/2015/04/16/real-estate-marketing
https://www.chatterbuzzmedia.com/blog/top-12-real-estate-marketing-tactics-for-2019/
https://www.socialbakers.com/blog/digital-marketing-tactics-for-realtors
What are your thoughts?