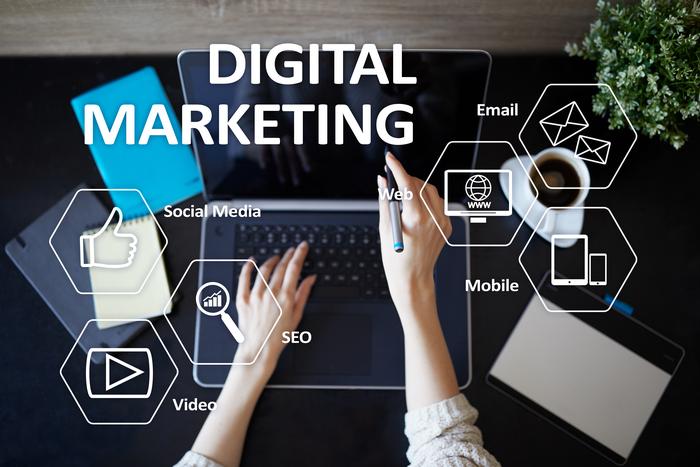 Digital Marketing and Real Estate Lead Generation Strategies
The real estate industry is still new to the digital marketing arena, and companies are always on the lookout for new lead generation strategies for rapid growth. If you are one of those real estate organizations, it is time to stop knocking on doors and embrace digital marketing as your new best friend. Tags: real estate lead generation, lead generation, real estate, digital marketing
The real estate industry is still new to the digital marketing arena, and companies are always on the lookout for new lead generation strategies for rapid growth. If you are one of those real estate organizations, it is time to stop knocking on doors and embrace digital marketing as your new best friend.
That said, you can continue your conventional efforts side-by-side with the new digital lead generation strategies. Whether you are a real estate agency or an independent real estate agent, several digital marketing tactics can help you attract, engage, and nurture new leads.
Let us dive a little deeper into what lead generation means for real estate and how to get there efficiently.
Real Estate and Lead Generation
Lead generation means the process of attracting visitors to your website, engaging them into performing certain call-to-action (CTA), and finally converting them into potential buyers, sellers, and renters.
However, there are two ways for real estate lead generation, which are:
Inbound Lead Generation – This is a method that allows you to attract clients using creative and promotional content and incentives, enticing potential clients to contact you. You can use several digital marketing tools such as SEO, paid advertisement, social media marketing, content, and video marketing for inbound lead generation strategy.
Outbound Lead Generation – This requires you to have some basic knowledge about your target audience. You will often use some proven conventional marketing strategies such as telemarketing, event marketing, email, and direct mail.
Using both above-mentioned real estate lead generation strategies increases your chances of success by two-folds. The more channels you will utilize, the more potential clients you may attract to increase your sales conversion rate.
That said, there is no standard formula that works for every real estate business or agent. Thus, you will have to customize your lead generation tactics according to the market, your company's goals, and your clientele.
This brings us to the three stages of real estate lead generation via digital marketing.
3 Stages of Lead Generation in Real Estate
Master the following three stages, and you will be able to decode the pathway to successful lead generation in the real estate sector.
Top of the Funnel – also known as the awareness stage, involves engaging with consumers who know what they want but looking for someone to guide them.
Middle of the Funnel – this is the evaluation stage where the clients know your company and what you do but weighing their options to choose your service or product.
Bottom of the Funnel – is the conversion stage where a potential client is almost ready to become a buyer or seller wishing to conduct business with you after clarifying a few questions.
Whichever stage of real estate lead generation you are at, always maintain a consolidated record. You can use Customer Relationship Management (CRM) software to manage all your leads into categories. This will also help you keep track of their progress and follow up on the most promising leads.
Free and Paid Real Estate Lead Generation Methods
Whether you are a real estate agent or a firm, here are some of the most effective lead generation methods to get you started.
· Referrals
Word of mouth and referrals through existing clients and business networks have always been powerful and reliable lead generation sources. Did you know 41 percent of the buyers and 63 percent of the sellers use real estate services through referrals?
All you need to do is maintain a good relationship with your clients and business networks.
· Email Marketing
Email marketing has been one of the oldest and still the most effective digital marketing lead generation strategies. Not only is it free of cost, but you can also target both new and existing clients with exclusive and customized promotions and incentives.
It is one of the most effective means to re-target all the potential leads without an expense.
· Strategic Blogging
If you have a website, consistent strategic blogging will cost you almost nothing. All you need is to offer relevant information and content to the clients free-of-cost. This is more of a goodwill gesture to show how dedicated you are to offering services instead of sounding too salesy.
· Video content and Virtual Tours
More and more customers prefer to consume data and information online these days. You can create social media pages, YouTube channels, or simply add a video section to your own website and add video content without any cost. All you need is yourself and a smartphone to go start filming.
COVID-19 has left most of the nation housebound, but why must the real estate industry suffer? You can use this opportunity and take your clients for virtual tours. Thanks to digitalization, now you can live stream from remote locations.
Pick up your smartphone, visit the property, and shoot live to attract new clients.
· Social Media Pages and Live Chats
You can create free social media pages on Facebook, Instagram, and other platforms to promote your real estate business and services. Moreover, you can communicate more effectively via live chats, live sessions and answer all of the questions, concerns, and potential clients' issues.
· Reverse Engineering Your Competitors' Strategies
One of the most cost-effective (mostly free) is to learn from the best in your industry. Find out who your main competitors are and decode what real estate lead generation strategies are working for them.
Learn from their experiences, adapt accordingly to your business goals, and execute for improved ROIs.
· Local Search Engine Optimization
Did you know 44 percent of real estate buyers search online? This is where local SEO can help your website rank amongst the top Google searches whenever a local buyer searches for real estate service in your area of service.
You can even optimize your website for certain keywords and create a free listing for your business on Google My Business. This way, your real estate business will appear on Google Maps when potential leads/clients search for targeted keywords.
· Landing Pages
If you are a realtor struggling with real estate lead generation, creating custom landing pages can help capture emails and customer information to contact them later. Do you know real estate companies with up to 15 landing pages increase their lead generation by 55 percent?
You can create landing pages for appointments, home evaluation, buyer's guide, luxury listings, etc.
· Open Houses
You can run open houses to generate leads for free. You may not sell anything at the open houses, but you can still collect the contact information of numerous potential buyers and sellers for future correspondence.
· Paid Ads and Online Real Estate Portals
To make the most of your social media ads and Google, you can avail there paid ads services such as Google Ads, Facebook Ads, carousal Ads, video ads, Photo Ads, etc.
These services will strategically place your ads on their pages and other partner websites, resulting in increased traffic on your website and landing pages. The more traffic, the better are the chances of real estate lead generation.
Moreover, you can find leads on services such as craigslist, Zillow, and local newspaper websites. The best way is to find the old leads unable to make the sale and contact them offering help. This is free; however, you have to be pro-active and offer real value to potential clients.
The Bottom-Line
If you are a real estate entrepreneur or a business owner struggling with real estate lead generation, a digital marketing expert is your go-to guy. They will create digital marketing lead generation strategies aligned with your needs, ambitions, and budget.
What are your thoughts?