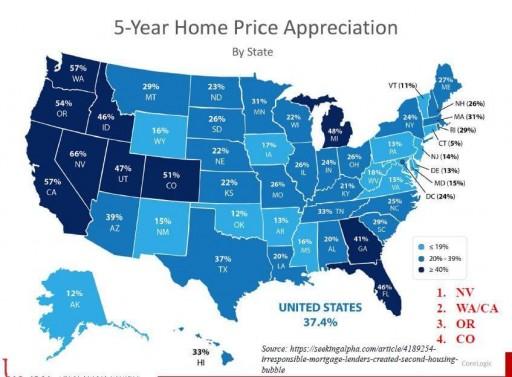 "Las Vegas Housing Prices Reached the Highest Level in the Last 11 Years" - DigitalJournel.com
"Real estate experts have marked a significant change in the economy and housing prices in Las Vegas during the last couple of months. 2018 has brought many changes to the Las Vegas real estate market, with prices rising rapidly and the number of available properties dropping just as quickly. However, it is certain that the city of Las Vegas is booming once again after the massive market crash in 2008. According to Nevada Current and the statistics from August 2018, the average price of a single-family home in the area of Southern Nevada equaled to $295,000. This shows how the prices have increased significantly since 2012 when the same properties were available for $118,000. However, even today's average is still below the all-time high, which was $315,000, back in June 2006."
What are your thoughts?