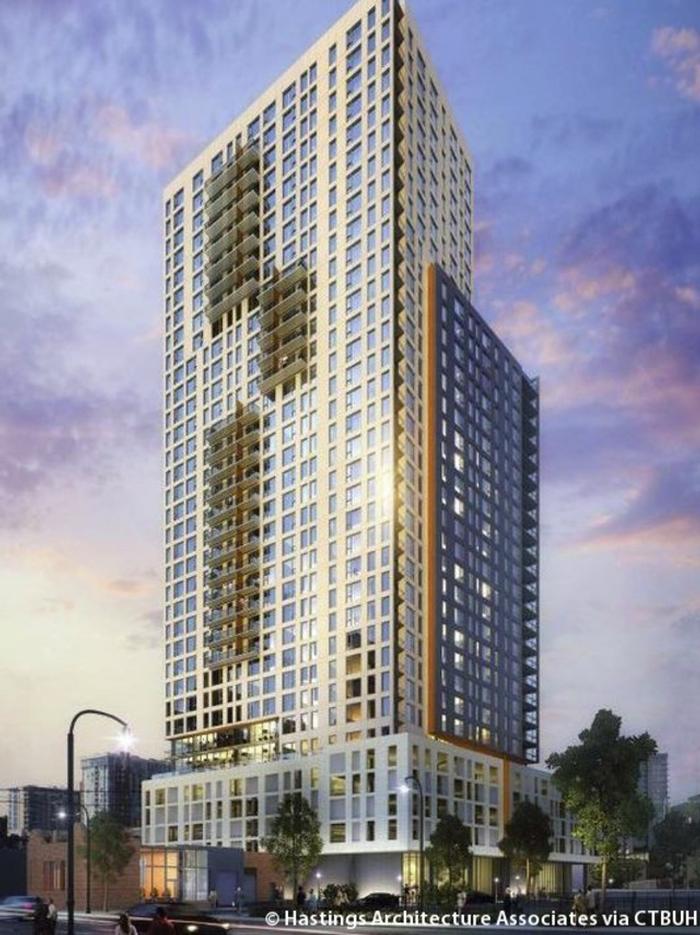 "Details emerge for planned SoBro tower" - Nashville post
"Details are emerging related to a 31-story mixed-use tower slated for SoBro. In June, AMG 805 Lea LLC, which is affiliated with a New Orleans-based real estate investor group, acquired the property for $8.1 million. The address is 805 Lea Ave. Information since released shows the tower (pictured) will rise 370 feet. Were it standing today, it would rank among Nashville's 20 tallest buildings. For comparison, condo and retail tower Viridian stands about 380 feet tall. Previously, the future tower was envisioned at 35 floors. In addition, the high-rise will offer 321 spaces within a parking garage...."
What are your thoughts?