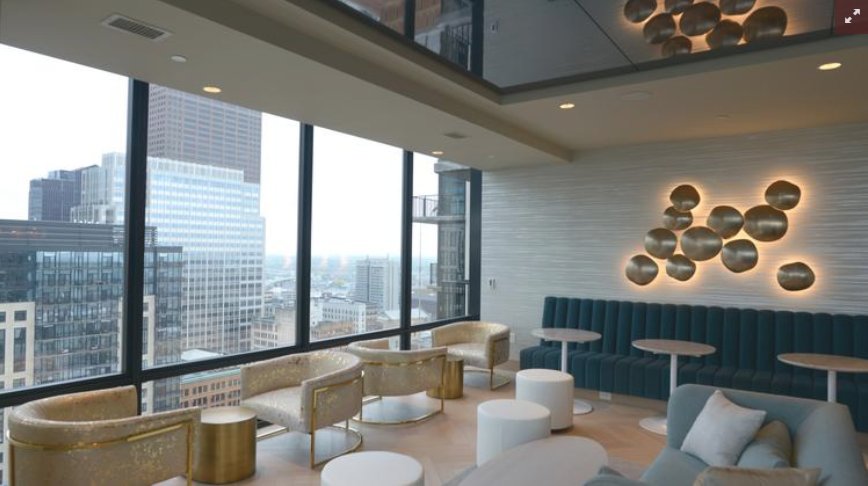 "New 30-story luxury tower on Nicollet Mall will test the Minneapolis apartment market" - BizJournal.com
"Several developers who have unhatched plans for apartment towers in downtown Minneapolis in recent weeks will be keeping an eye on the newest high rise to open in the city. The Opus Group on Wednesday unveiled its 365 Nicollet tower, which brings 370 apartments to Nicollet Mall that will rent for upwards of $2.75 per square foot. That means $1,500 a month for a 520-square-foot studio and $3,000 a month for a 2-bedroom unit with 1,100 square feet. All but 50 units have balconies..."
Photo: The penthouse lounge at 365 Nicollet is on the 27th floor and has views of the downtown skyline. (NANCY KUEHN)
What are your thoughts?