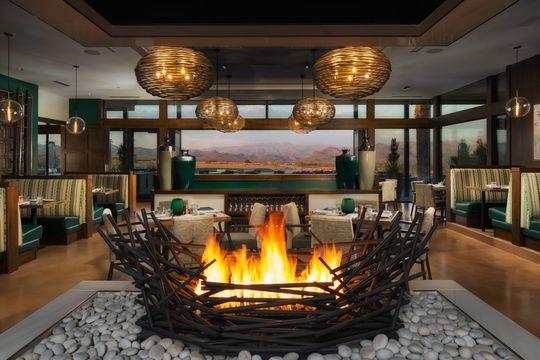 "Arizona No. 2 in US for drawing baby-boomer retirees" - AZCentral.com
"Baby boomers are still moving to Arizona to retire, despite predictions they wouldn't. Members of the huge demographic group have vowed they wouldn't spend their leisure years the way their parents did. But census data and new rankings show they are ending up in many of the same states, and some of the same neighborhoods. Arizona is behind only Florida for drawing the most retirees, according to a recent analysis of Census data. And five Valley cities made the list of top 10 metro areas drawing the most new residents who are in their 60s or older. But unlike prior generations focused on golf, the latest generation of retirees wants hiking, friendly neighbors and a good deal..."
(Photo: Courtesy Trilogy): Needle Rock Kitchen & Tap – Trilogy at Verde River's signature restaurant open to residents and the public
What are your thoughts?