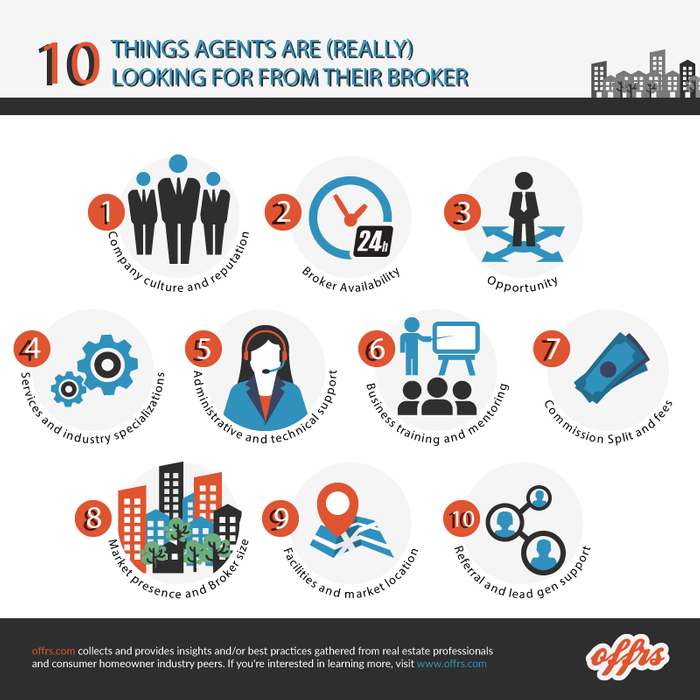 10 Things agents are (really) looking for from their broker (an offers real estate agent poll)
Infographics , statistics, memes, best practices and general topical articles relating to the real estate industry.
Brokers and agents alike will already know many of these, but as we enter into the new year, this infographic may serve as a good reminder of those career-oriented targets we've promised ourselves. Agents, what can you do to check more of these off proactively? Brokers, what can you help bring to the table (or inspire agents to bring to their office peers)? More of a vision board and career happiness targets list, this chart may help you meet your goals this year! Enjoy and share via Facebook or Twitter!
offrs collects and provides topical insights, statistics, reviews, humor and best practices gathered from real estate professionals and consumer homeowner industry peers. If you're a broker or agent interested in learning more about seller lead generation or automated marketing services and solutions, visit www.offrs.com or continue to browse our growing collection of industry articles at www.offrs.net.
What are your thoughts?