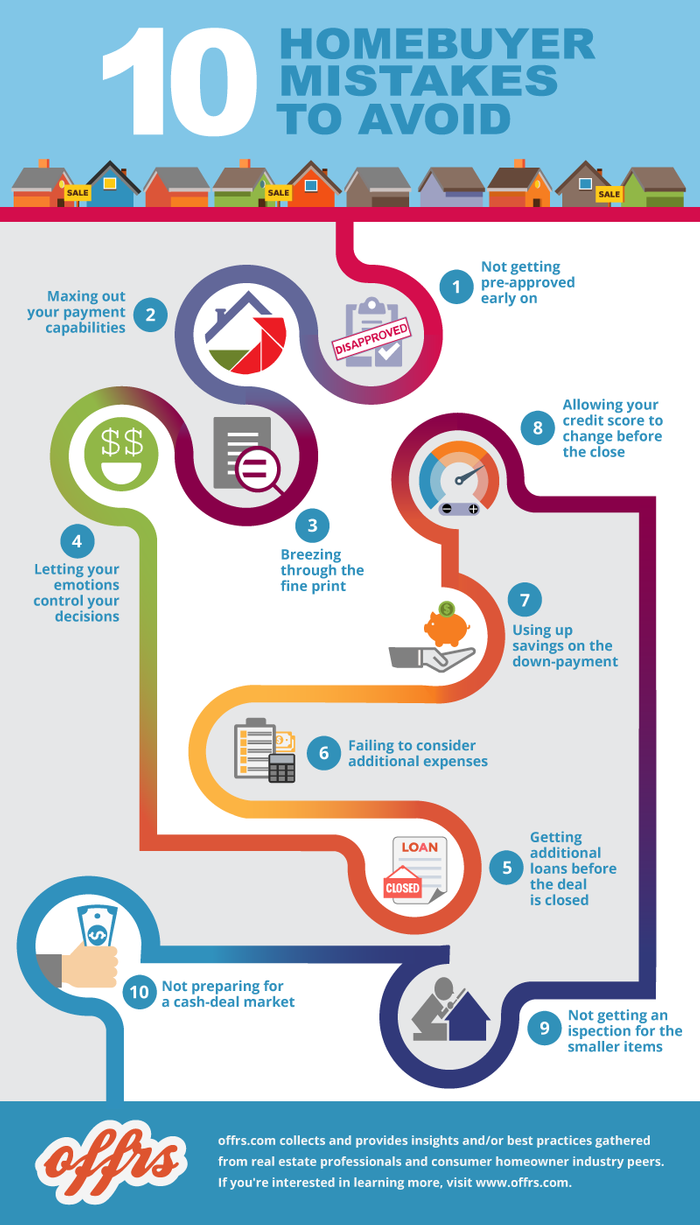 10 Home buyer Mistakes to Avoid - another real estate infographic by offrs.com
Tips for Homebuyers and their agents to review together during the housing inventory review process.
As seen on Pinterest...
There's always a first time for every home buyer and those looking for pitfalls to avoid cannot research enough. The best advice will come from your agent, but if you only have a few minutes to review, here's a quick reference guide on common home buyer mistakes. Be sure to share with your home search team, your agent (to provide valuable discussion points to review together) as well as your friends and family via social media. Good luck i
offrs collects and provides topical insights, statistics, reviews, humor and best practices gathered from real estate professionals and consumer homeowner industry peers. If you're a broker or agent interested in learning more about seller lead generation or automated marketing services and solutions, visit www.offrs.com or continue to browse our growing collection of industry articles at www.offrs.net.
What are your thoughts?