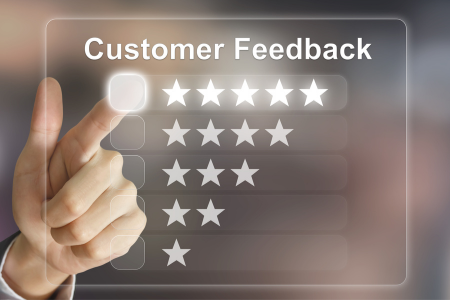 How to Collect Client Testimonials
Your past work can be your best advertisement, with a little bit of effort from you and your clients!
If you want to be the best at what you do, then your past work is key. It's all about the proof, and client testimonials are just one way to prove that you're the best at what you do. Client testimonials can help build trust with new clients, get more referrals and return business from past clients, and show potential investors how well your product or service works for other people like them. But how do you actually collect those testimonials?
Ask in person.
There's no reason to record your client testimonials over the phone when you can do it face-to-face! A lot of people like the idea of sending a video message via WhatsApp or BombBomb, but this isn't as personal as having someone sit across from you while they talk about their previous experience. Make sure that they are okay with you recording the testimonial. If so, this is a great way to get a quick testimonial and a video to utilize for social media or digital ads!
Offer to write it for them.
Life can be busy, so clients may just not have the time to sit down and write you a testimonial, but they have raved about their experience with you. One of the best ways to get client testimonials is to offer to write them for them. If they approve, let your clients know that you can help by putting together a draft and getting their feedback.
Clients will appreciate the fact that you're willing to put in extra effort for them. It goes a long way towards establishing trust and appreciation. In addition, since they'll be involved in the process, they'll feel more like they've had a hand in creating something special—and this can only make them more likely to want to share their experience with others!
Send a survey.
Create a short survey. Send out a survey to each client asking them if they'd be willing to provide feedback on their experience with your service, what they liked about working with you, and where you can improve.

Ask specific questions. Include things like: "What was the biggest benefit of working with you?" This question is great for showing clients that you're interested in their experience, rather than just looking for praise (which isn't always what clients are going to offer).

SurveyMonkey or another third-party data gathering tool will allow you access to free templates while still giving some flexibility in how those surveys look and function—you'll get more information quickly and easily than by trying something yourself!
Follow up with a phone call.
A follow-up phone call is a great way to strengthen your relationship with the client and get a testimonial about their experience. A week or so after sending them an email asking for feedback, call them up and ask how they are doing. Then follow with: "Would you be willing to write something about your experience with me? It would mean a lot."
Reach150
Reach150 is a tool that allows clients to give testimonials with just one click of a button. It's as easy as that!
This video explains how Reach150 works: Reach150 Overview - YouTube
Reach150 also allows you to approve, edit and post testimonials directly from the site, meaning you don't have to go back and forth between emailing your clients questions and waiting for them to respond.
Ask people who love you on social media.
Make sure you are following the social media platform's guidelines.

Ask for a testimonial in a respectful way.

Don't ask for too much information from your client, as this can violate privacy laws.
Conclusion
It's not hard to collect client testimonials, and it can be a great way to boost your business. The key is finding the right approach for you and your clients.
What are your thoughts?