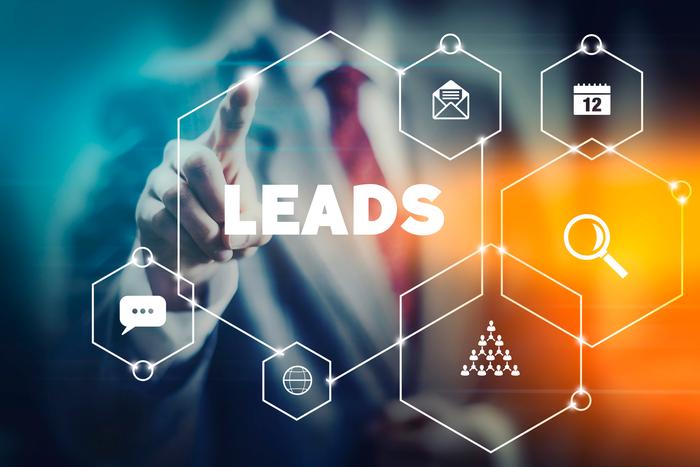 Why CINC Isn't the Best Choice for Real Estate Lead Generation
Is CINC the best choice for consistently generating high-quality leads? We help you understand why a smarter alternative might be better.
Commissions Inc. (CINC) is a relatively popular provider of real estate marketing and sales tools. Similar to other real estate lead generation companies, CINC helps agents source new business through targeted advertising, agent websites, and automated
lead nurturing systems
.
While CINC does offer a full CRM and useful sales management functions (like lead routing and agent activity tracking), there are a few key reasons to consider an alternative to CINC for reliable, quality lead generation.
In this article, we'll explore detailed aspects of CINC's approach to lead generation, including:
How leads are sourced.
Where leads are sourced from.
Overall lead quality.
Reliability of lead flow.
Data and targeting capabilities.
Throughout our evaluation of their process, we'll review some of the most important criteria for an effective lead generation platform and look at real customer reviews of CINC's performance and value.
CINC Overview
No matter how you plan to grow a real estate business, new leads are essential for maintaining a healthy pipeline of opportunities. Word of mouth can be an effective referral tool, digital marketing, and advertising allows agents to reach hundreds or thousands of qualified buyers through a single channel. In today's market, it's simply not possible to ignore digital marketing.
The problem is that producing real estate leads online can be frustrating, time-consuming, and expensive – especially if you're not familiar with many of the tools and platforms that other realtors use.
CINC claims to make this process easier through the use of sophisticated digital marketing tools that help agents with:
Lead generation through organic acquisition or advertising.
Targeted remarketing for brand awareness and conversion.
Automated valuation pages (for converting seller leads).
Creating agent-branded websites that show current listings (for capturing buyer leads).
Lead management, routing, and follow-up tools like automated dialing or other touchpoints.
Sales management functions like agent activity and productivity monitoring.
The capabilities, customization, and support available for each CINC product depend on your subscription level. CINC offers 4 different packages for teams of different sizes and budgets, from solo operations to enterprise solutions.
This all sounds great, right?
To understand why CINC isn't the best option for lead generation, we need to take a closer look at how CINC ultimately fails to differentiate from any other generic provider that relies on Facebook or Google advertising platforms to source prospects.
CINC Lead Generation
How Does CINC Generate Real Estate Leads?
There are many different ways to source real estate leads (both buyers and sellers), and while some methods take longer than others, it's always wise to invest in a variety of lead generation channels. Over-reliance on one method can cause serious ebbs and flows in cash flow and make you susceptible to aggressive competition.
CINC claims to help agents produce leads in multiple ways:
Through an agent website with IDX-powered listings. Organic search visitors to the webpage can see the value of a property or subscribe for frequent updates on a specific home or the local real estate market. After capturing a lead's contact information, agents can use automated nurture tracks (e.g., text, voicemail, and email) to increase prospect interest.
Via advertising. Facebook, Instagram, and Google can be used to drive traffic to agent websites or automated valuation pages, depending on the prospect's area of interest.
Referrals and word-of-mouth.
Advertising is the primary way that CINC generates real estate leads for agents. Let's break down the individual advertising channels more specifically and look at the pros and cons of their approach on each platform.
CINC Real Estate Leads from Facebook & Instagram Advertising
Facebook can be a gold mine for real estate advertisers when it's used correctly. With billions of active daily users in every imaginable demographic, it has huge viable audiences of potential home buyers and sellers. CINC offers Facebook ad campaign management to target 3 primary user types:
1. Buyers. These leads are supposedly interested in the available inventory of homes within a specific geography. Audiences can be broken down by the "best guess" at what a prospect might be looking for, but it's not necessarily precise. According to CINC, they use attributes like the following to determine if a person is interested in purchasing a home, and what type of home they could be looking for:
Whether someone is expecting a new child. If so, this potential buyer could be seeking a home with a basement.
Personal interests (they use golf as an example). These interests could drive someone to look for a home within a specific community or neighborhood.
Apparent interest in homes within a specific price range, based on previous search activity.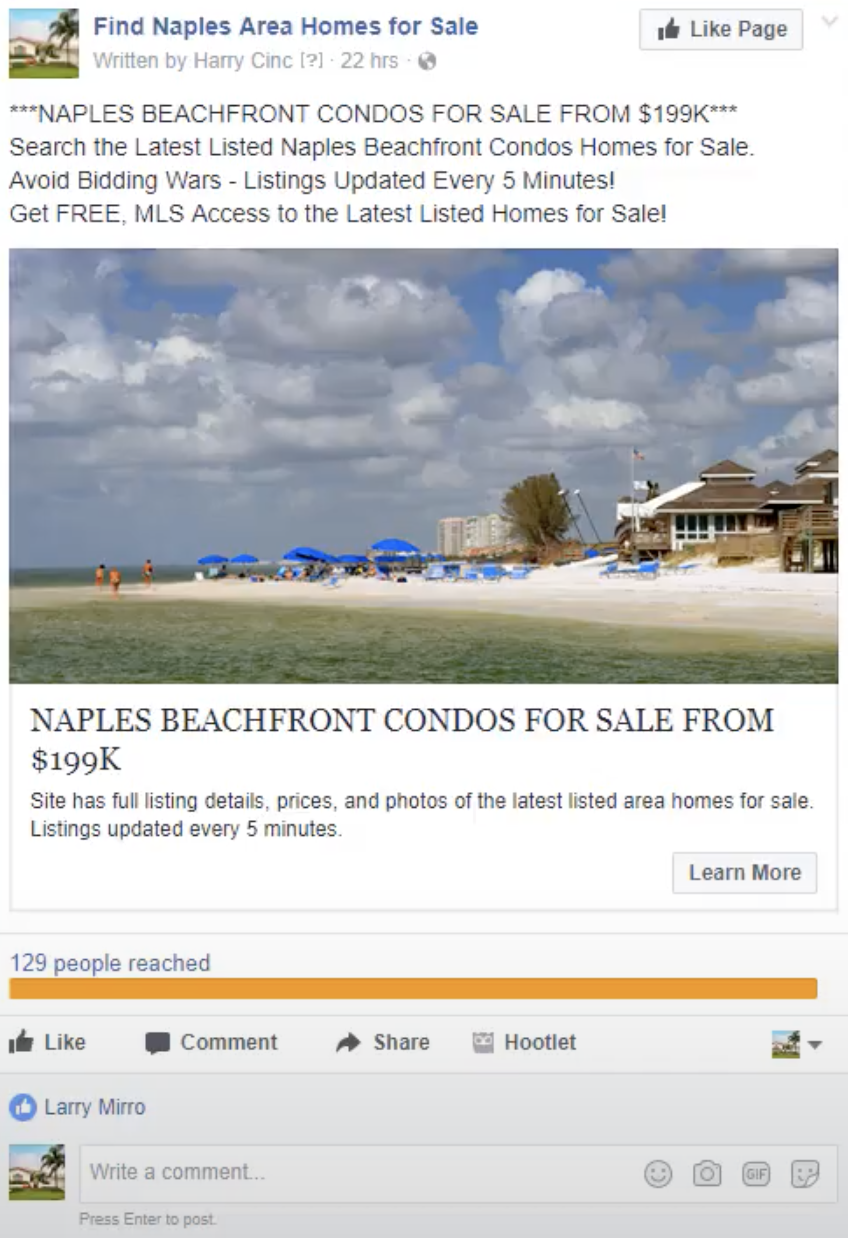 Real example of CINC Facebook ad
Image Credit: Hooquest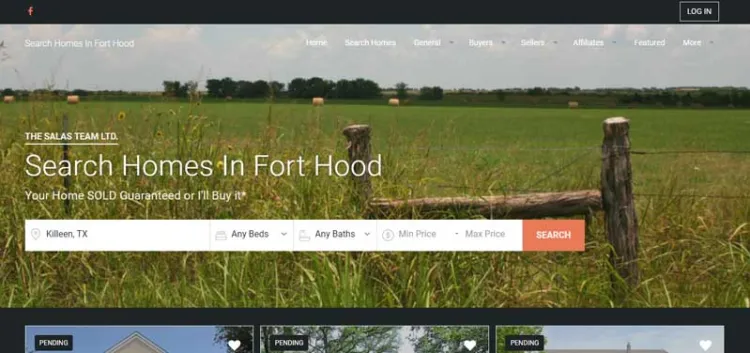 Real example of a CINC landing page
Image Credit: Hooquest
2. Sellers. Though expired FSBO targeting can be effective, listing leads are primarily generated through offers for free home valuations. You've probably seen ads like this on Facebook or Instagram, and they'll include copy like: "how much is your home worth?" Visitors who are interested in seeing the value of their home can use an automated valuation landing page like the one below to see an instant price, or opt-in to receive regular updates: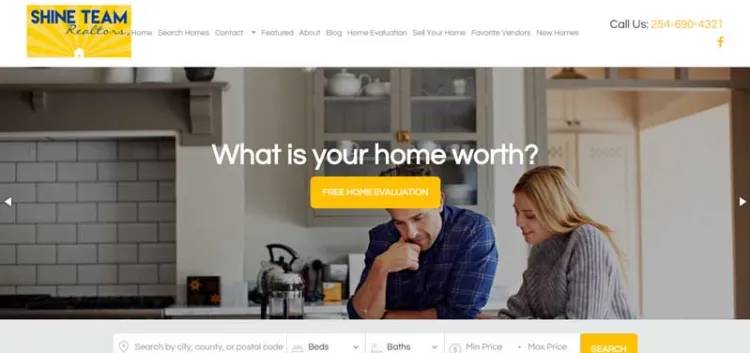 Real example of CINC landing page
Image Credit: Hooquest

3. Remarketing. Using a list of contacts (must be a certain size) that you provide, Facebook will create a custom advertising audience. Remarketing is one of the most important digital marketing tactics, and it can be used to support brand awareness or convert leads who haven't yet decided to work with you.
What are the downsides of Facebook advertising with CINC?
There are a few problems with the way that CINC facilitates Facebook advertising for realtors. First, overall advertising effectiveness is declining across the platform. To be clear here, by "losing effectiveness" we mean that advertisers are required to spend more to reach the same number of people than they were several years ago, and the cost-per-lead keeps rising.
Without a refined, highly-targeted custom audience list, this trend is only going to continue as advertisers vie for the same attention as everyone else.
Additional cons of this approach:
Facebook audiences are created by using activity history from interactions on Facebook, or self-reported user information. This info is not always reliable, and it doesn't provide some of the targeting capabilities that are most useful for agents.
Your competitors can advertise to the same prospects, and leads could respond to multiple ads without intent to work with a particular realtor.
Facebook owns all prospect data until they convert on a website or page that you own or control. This means that Facebook is the only way of reaching those prospects until they respond to an advertisement (unless you already have their contact information).
You lose all brand awareness and exposure as soon as you stop paying for advertisements.
This does not mean that Facebook ads aren't worthwhile. But, it does mean that you should be as precise as possible in your targeting efforts because every dollar and impression counts. Facebook is still a phenomenal way of reaching those who want to be reached!
CINC Real Estate Leads from Google Advertising
Just like Facebook, CINC's search engine advertising (which mostly happens on Google) allows realtors to target both buyer and seller leads with new and remarketing ads.
Buyers and Sellers. PPC ads (pay-per-click) can be shown in search results at the top or bottom of the page, or across different websites where prospects spend time browsing. Search result ads are usually text-based and "display ads" (shown on other websites) are almost always visual (i.e., pictures or animations). These ads drive interested leads to your website where they can request a home valuation or browse local inventory.

Sphere-Of-Influence (SOI). SOI marketing is a relatively new feature for CINC's search engine advertising suite. With this service, you can use a list of contacts to create a custom advertising audience for both Google and Facebook. These platforms will match that data with known users and allow you to tightly focus advertising efforts. This can be a way to reduce costs and increase the effectiveness of certain ads.

Remarketing. This tactic focuses specifically on showing your ads to those who have previously visited your website or Facebook properties. Advertising platforms use special tracking mechanisms (pixels) to identify visitors and continually show them ads.
CINC's Sphere-of-Influence marketing tools sound like they solve some of the issues associated with advertising, including high costs just to reach the right audience. Here's the catch, you can only market to existing contacts – meaning leads that you've already captured through another method.
These data constraints can bring some serious potential downsides:
Poor lead data quality. Unless you've used the same method to generate all of the leads you plan to use for custom advertising audiences, you might have differences in the type and completeness of information in your current CRM. This can make it difficult to generate an audience big enough for advertising platforms to accurately match.
Irrelevant data. People's circumstances change quickly and often, and even data that's 3 months old might cause you to spend money advertising to people who aren't interested.
High costs to acquire data. If you don't have data then you'll have to buy information on homeowners in your target farming geography. The rate for high-quality, verified bulk data sets can be prohibitive.
Overall, the cost and time spent on maintaining, updating, and using your data can be significant. Frustratingly, this is one of the best ways to use both search engines and social media advertising.
PROLINC
There's one area of lead generation we haven't looked at yet: PROLINC. Referrals are still one of the top ways that realtors generate quality leads, and PROLINC is CINC's attempt to help agents grow and strengthen their referral networks. Through PROLINC, agents can connect with referral sources and build a network of trusted partners over time.
CINC Leads Reviews
How do real users feel about CINC products? Overall, CINC has average user ratings on major review websites, including 3.78 out of 5 stars on Software Advice, and 3.8 out of 5 stars on Capterra.
User Frustrations with the System
Clients note that the CINC system can feel overwhelmingly complex and rigid without accommodating users with different needs. Others find the sales management functions helpful when dealing with a large or distributed team.
Issues with Lead Generation
Some agents have reported a lack of quality and consistency with leads, including:
Leads that are located far outside their target geography.
Poor quality of leads, even though several hundred were received.
While CINC's training programs do seem to help agents understand and use their platform, others find customer service lacking.
CINC Pricing
How Much Does CINC Cost?
Non-affiliated sources report that CINC contracts start around $600 - $1,200 per month (for a single agent), other pricing packages are more difficult to find without engaging a salesperson. This pricing is for a 6-month contract. Unfortunately, this is the only cost to use CINC systems, and it doesn't include inevitable expenses like advertising or data.
CINC Pros & Cons
Those who have invested time and money in the system generally share the following opinions:
The system helps automate and schedule routine sales tasks.
CRM functionalities are useful for regular marketing campaigns.
Others feel that the lack of quality leads and outdated system are significant downsides:
Long onboarding time
Lack of customization.
Unpredictable lead flow.
Complex back end with too many options.
CINC Alternatives
How does CINC compare to SmartZip?
Though CINC offers some powerful features, it is essentially the same as other lead providers that rely on ads to capture prospects. While it can help with lead management, the lack of quality leads is a substantial issue for agents who need to produce prospects today and farm a very specific geography.
At SmartZip, we believe the key difference is in the data. Here's why: CINC provides leads based on a single data point: did the buyer or seller provide their information on a landing page? This is simply not enough information to understand whether a lead is truly interested and qualified.
Imagine investing months and thousands of dollars into training, system onboarding, and advertising before a lead is ever produced. Finally, a lead shows up in your inbox and it's promptly routed to the right realtor. Your team member picks up the phone and calls...then the prospect answers! The only problem is that they're 5 hours away and they purchased a home 2 months ago. They simply wanted to know if their new home had increased in value – that's why they responded to your ad.
A bad process will yield bad results, every time.
CINC's Process:
Select your platform -> Define your audience targeting -> Place ads and wait for conversion -> Collect lead data
SmartZip's Process:
Perfectly pick your target geography -> Instantly receive robust, vetted homeowner data -> Select your advertising platform and convert!
See how much further ahead you could be with quality, vetted data?
SmartZip provides the insights that realtors need to deeply understand and refine a high-quality audience of potential leads. Most importantly, SmartZip allows agents to search and sort prospect data by those who are most likely to list their home soon. We use proprietary machine learning and scoring capabilities to accurately identify homeowners that have a high probability of listing their home.
How accurate are our predictions? Over 3 years, our system outperformed the market average by over 4.6X. What could 4.6X results mean for your business?
SmartZip Removes Lead Generation Uncertainty from Day 1
With SmartZip, you start with the highest quality data and add the right mix of digital and traditional advertising, plus personal outreach.
Our Smart Data platform lets you quickly and easily get the insights you need on a neighborhood or specific prospect. Discover key information collected from over 20 different sources to create a comprehensive profile of every prospect, including:
Length of time in a specific home.
Household income.
Browsing history.
Consumer habits.
Credit profile
Much more!
We also provide automated outreach and nurturing tools to stay top of mind for your prospects:
Smart Targeting. Our targeting platform gives agents the tools needed to leverage effective digital and traditional marketing, including search engine and social media ads, direct mail, email, and more.
Reach150. Instead of just relying on referral partners, our purpose-built platform lets agents promote positive reviews to their prospects around the web.
Curious to see how SmartZip stacks up to competitors or your current solution? Schedule a demo today and experience the power that truly smart data can make.
What are your thoughts?