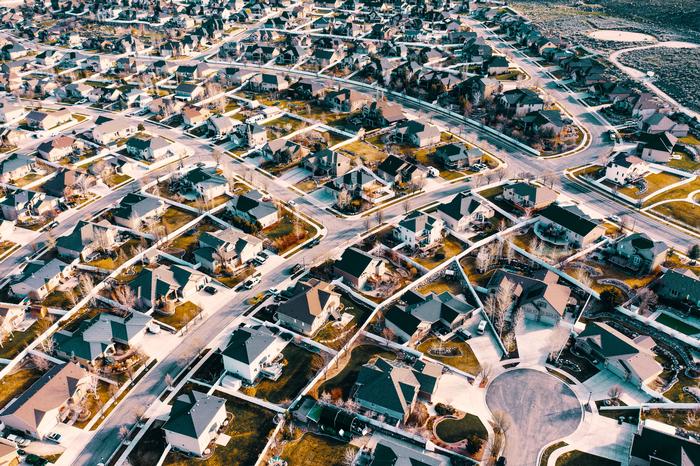 How Homeowner Data Can Generate You Listing Leads
Learn how Offrs and SmartZip are using homeowner data and proprietary algorithms to allow you to work smarter, not harder.
Building a solid lead generation system takes you to the front line, making it easy to generate good listings. As a real estate agent, you'll understand the power of having the data of homeowners of a particular location you're prospecting.
Traditional marketing in the real estate industry is a slow process, you may have to go from door to door, creating awareness to all and sundry without a specific target or audience in mind, etc. That's a lot of work for one person.
However, technology - machine learning, and artificial intelligence have presented real estate professionals with innovative ways to collect homeowner's data and market-derived listings from a predictive analytics system to a precise audience.
One of the best sources for homeowner data is Smartzip and Offrs. However, this depends on the strategy you have in place and the main objectives of your business, although both Offrs and SmartZip offer slightly different solutions.
Offrs and SmartZip both leverage predictive analytics that helps identify who is most likely to sell their home within the next 6-12 months. All they do is help identify the number of homeowners agents need to farm each month. It is better to focus on the people that are more likely to list their home within the next 12 months, rather than an entire zip code. These platforms also assist agents in staying within budget and maximize their return on investment. This is why using predictive analytics and buying "smart data" is a very cost efficient way to begin. Predictive analytics in real estate is the embodiment of, "work smarter, not harder."
Explained below are ways in which these companies use homeowner data to generate listing leads:
How Offrs and SmartZip Generate Listings with Homeowner Data
Offrs works primarily by generating leads from the real estate market using predictive analytics and artificial intelligence. Offrs pulls data from homeowner services such as CoreLogic, ATTOM, Experian, Cole, Tax Records, and Quicken Loans. Offrs uses this existing data to analyze consumer behavior to predict how likely it is that homeowners will sell their homes in the next 6-12 months. Offrs's propriety algorithm is more than 70% accurate in most markets. Offrs then targets these predictive homeowner leads via different marketing methods (postcards, Facebook ads, emails voicemails) that are offered on their platform.
SmartZip similarly utilizes big data and predictive analytics to decide people who might list their homes in the next 6 to 12 months. The company just simply does that by analyzing a long list of variables about individual properties and local markets to predict which property owners are most likely to list their home. However, these data points are always obtained using algorithms, all it automatically does is direct realtor agents to 15 - 20 percent of homeowners who are most likely to sell their properties in the near future. It just makes it easy to coordinate good campaigns or targeted marketing and convert leads to listings.
SmartZip just makes use of the obtained homeowner data or homeowner mailing lists to provide agents with algorithmically prepared marketing lists and thus helps in real estate marketing. Because they already have the data of people who are willing to list their homes in the near future and this will automatically give the realtor areas of where marketing will be done extensively.
Overview
Both Offrs and SmartZip predictive analytics solutions make it easy for realtors to get clients effortlessly, and also close sales. However, predictive analytics is becoming more prominent in the real estate world. Incorporating these analytics into your everyday life will be beneficial in the long run if utilized correctly. But also know that even if you are using tools for your marketing, remember to add a little bit of your personal touch, combining technology and a personalized strategy will give you massive results.
What are your thoughts?