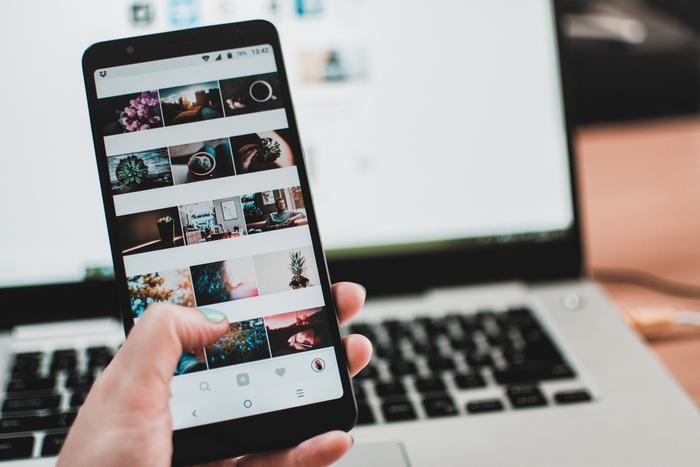 How to Make an Engaging Real Estate Instagram Post
New to the world of Instagram marketing, and stuck with what to post and how to engage your prospective audience to grow your real estate business?
Instagram, like every other social media platform, holds the feature of having thousands of people, with a daily average of over 500 million users, browsing through the image platform at the same time, making it an amazing tool for marketing your real estate business.
Through visuals such as images and videos, you can share engaging content (listings, DIY's, etc) with your audience who are constantly on the lookout to socialize with you.
One way to stay ahead of competitors while building a reputable real estate brand on Instagram is by building a solid relationship and trust with your prospective clients.
To grow a reputable brand, therefore, means to make use of all the available tools and features on Instagram, while also posting valuable and eye-worthy content to sustain existing audiences, attract new followers and keep them engaged.
Features Perfect for Real Estate Branding on Instagram
Growing your realtor business presence on Instagram requires you to be up and doing on your business profile. To be better at doing this, you need to utilize amazing features designed on the platform to help grow your real estate business.
A perfect real estate business account on Instagram displays your style and personality, which should include various posts and stunning images.
Instagram TV
Also known as IGTV, these features allow you to create a channel and shoot videos that upload to Instagram and display on the top section of your real estate business profile.
The benefit of IGTV is it shows users suggested videos on their profiles when someone they follow posts new content.
You can also use IGTV to display visual tours of your listings, considering many of your potential clients might not be chanced to come for a physical tour on these listings, you can simply make a video of the property and upload it on your Instagram account - voila, more visitors.
While you're at it, make sure to introduce yourself, and get to the specifics, you don't want to get into too many stories, nor should you bore your audience. You want to make a well-detailed video with minimal time - usually, not more than an hour.
IG Feed Video
You can also post videos on your normal Instagram page, however, videos here are not allowed to exceed a minute. With this feature, you can post short clips of properties, communities, or neighborhoods, your activities, and other things related to what you do.
The thing is, video attracts more engagement than images.
Image Carousels
A big secret most realtors do not utilize while posting on their business profile is the image carousel. Thing is, the longer a user spends on your page, the better for your visibility. Instagram robot auto gets a message that you are sharing something valuable, which you should be, and hence, push out your page to your followers ever so often and even others outside your followings.
So, make sure you're using the image carousel… Use it all.
Boom… more traffic, more awareness...
Instagram Reels
With this feature, you're allowed to share engaging, fun, and short videos using a catalog of music and user-generated Reels media on Instagram.
Reels are 15-second, multi-clip videos that can have sound, effects, and music added to them. See this feature as more like a section to entertain your audience.
So, now that we have a clue of the features available to your Instagram business account, it is essential that you understand how to utilize them for the best exposure for your brand.
Tips For an Engaging Real Estate Instagram Posts
Getting words out is the soul of the business, as a realtor, you understand that better than anybody. The benefit of social media marketing is massive and with the right content on Instagram; certainly, your business will see massive growth and ROI over time. However, you need to actually understand the DOs and DON'Ts.
Define Your Brand and Pick a Brand Theme
Foremost, what you want to do is decide what your brand will be about. By doing this, you're creating an identification, differentiation, connection, and experience.
Have you seen an Instagram business account profile that looks attractive and recognizable?
Yes, they have a distinct brand feature and color that features in every one of their posts. This brand identity and theme helps present you in a unique light - a theme your followers can quickly recognize your brand with.
To make your job easier, make use of Instagram templates to get your page on the right path.
Post High-Quality and Stunning Real Estate Images
The impression you leave with your customers from the very first moment you launch out on Instagram matters a lot. From your first post, you want to post stunning images with engaging captions.
Stunning pictures captivate the eyes, and Instagram robot crawls that as being a serious business on the platform.
To do this, you can simply snap multiple shots of the same image and have it edited with image editors on your mobile phone. Better still, get yourself a digital camera with proper lighting and snap your Insta post to bloom!
Multiple images also help, you can post different images of the same property using the Instagram Carousel feature. Display images from the outside of the street featuring the property front, to every other part of the house.
The goal is to hook your audience with what it feels like to be at your listings.
Capture High-Quality Videos of your Listings
Video content engages better with 48% more views than images or text. According to Cisco, online video will make up 82% of all consumer internet traffic. Therefore, to get ahead of your competitors in your farming area, you want to post a clear video of your listings.
As a beginner, you can shoot and post short videos of you walking through your listings, while also implementing live 360 videos for your stories and IGTV.
Post a recap of this video on your regular feed. That way, you raise your followers' curiosity, prompting them to check on your live updates.
Make Use of a Before and After Post
People like to see a before and after post, it seems to fascinate them and the psychology behind it is actually simple.
A "before" and "after" post helps portray you as the right person or brand to help them deliver their exact property needs.
Lighten Your Page Up with Real Estate Quotes and Tips
It's not every time you churn out pictures and videos of listings, give your followers something of value that doesn't require them to patronize you - at least not directly.
Share real estate ideas, property quotes, appreciations, and even personal quotes. You can also share different real estate buying and selling tips. The point is, create and post valuable content that educates your followers and intending realtors.
This gives your followers a sense of humanity, and that your real estate business account is actually run by a human such as themself and not a robot.
Share Stunning Pictures/Videos of Your Listing Neighbourhood and Attractions
Apart from posting pictures of your listings, showing images of a property's surroundings helps your followers and prospective clients get acquainted with the neighborhood.
Walkthrough the streets, or visit a nearby cafeteria and shoot a short video of it. The trick is ensuring that when your clients look at the images or videos, they're persuaded to move to that location. And even if they are not interested in the particular house, they will reach out to you to discuss their terms.
Share Your Clients Story
We all love happy endings, and every real estate buying or selling process is a journey - share the story!
Capture amazing pictures of your client and their closed deal and tell the story through text or video. Make sure that if you're sharing images, share more than 5, in fact always share 10 - the longer people stay on your page, the better.
Share Images of Your Life as a Realtor
True, we all have some information about ourselves that we would like to keep away from the media. However, that doesn't mean that we want to keep your work-life away from it.
Share some of your real estate daily activities on your timeline. Show your followers a picture of you renovating a property, gardening, or even instructing the lawn man to get the lawns in a perfect shape.
That way, you can present yourself more than anything, as a human and a real estate agent people can trust and connect with on a norm.
Make Use of Real Estate Hashtags
We've seen realtors who think they can just post with a few words caption, and Instagram should just organically promote their profile. That's never happening...
In fact, to be crawled by an Instagram robot and organically promoted to reach more users on the platform, you must be shunning out great content and using the majority of the features - hashtags are one of them.
People go on Instagram and use search terms, these search terms are what are called hashtags, and the more search terms you use, the more visible you're to users searching for that keyword.
There are hundreds of real estate hashtags. However, Instagram only allows 30 hashtags, so 25 hashtags and create 5 branded hashtags to always include in all of your posts.
Schedule Your Post, Be Available, and Consistent
Like every other social media, building followership on Instagram takes time. Everything good does, anyways!
So, you want to be consistent with whatever you're doing, keep trying new things and keep posting engaging content, and you'll see growth.
Consistency also means that your audience expects you to see your post daily and at a particular time, you don't want to keep them guessing as that's bad for business.
You want to use social media scheduling apps such as Crowdfire, Buffer, etc. to plan your posting schedule. Once you have your post scheduled on this app, your post goes live at a set time and all you need is to make yourself available to like and reply to comments, reply to DM's and answer questions.
Boost Engagement
The truth is you can't make it all on your own, you need to follow people as well. So, you want to connect with past clients, local business owners, potential clients, local influencers in your farming area, local realtors, and companies in your commute.
The DON'Ts - Things to Stear Clear of
1. Don't slander your competitors
2. Avoid boasting and showing off
3. Don't try to overdo as people will suspect and dislike you for it
4. Be careful of what you say in your images, videos, and live sessions - language matters.
5. Don't mix business with pleasure
6. Handle negative comments properly
Overview
Instagram is a big marketplace even though it is sold as a social media platform. But you don't want to treat it as a business tool, the goal is to get along with a large pool of people to recognize your brand.
Don't always try to sell, be social as much as you can in a business way, and you should be on your way to marketing success on Instagram now.
It's a lot of work, but trust us, it is worth it.
What are your thoughts?