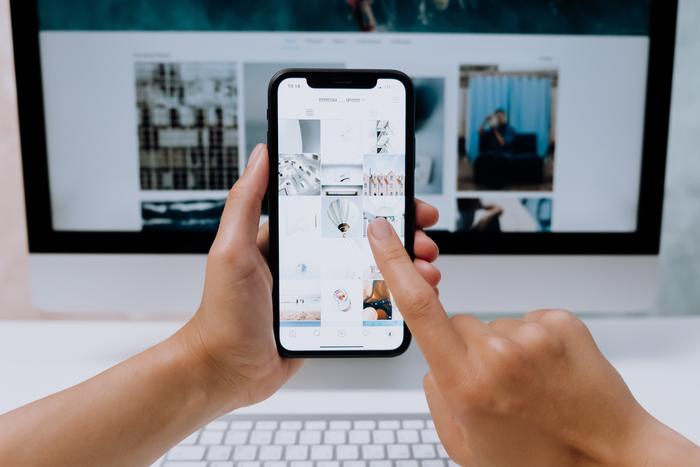 Where To Find Real Estate Instagram Templates
Venturing into real estate Instagram marketing, and stuck with how to come up with content?
Venturing into real estate Instagram marketing, and stuck with how to come up with content?
Look no further, we've compiled a list of resources you should be looking at to get quality real estate templates for your Instagram business account.
Let's face it, social media is where your audience is, lying fallow and waiting for content to consume. Instagram is one of the social media platforms with a large pool of audience, and as a smart real estate agent, you should be looking at growing your real estate business on the platform.
There are many benefits attached to having your real estate business on Instagram, some of which includes:
Reaching and Building an Audience
Develop and Establish Customer Relations
Boost your Marketing with User-generated Content
Study Market insights
Launch Advertising Campaigns
While all this is achievable on Instagram, particularly for real estate agents that are in it for the long-term marketing benefits, it's impossible without the right content. Therefore, it is important to develop a smart content strategy and implementation.
This content can range from written images, property images, short clips, reels, and live videos.
As much as you may have a million pieces of content to share in abundance in your head, considering that Instagram focuses on images and videos, combining your ideas and having them designed for Instagram carousels is time-consuming, so are other types of visuals.
Although you can employ a graphic designer (which is going to cost you money by the way) to create these custom visuals, it all still requires a large chunk of your time.
So, how do you create this content without having to go through the process of designing custom images from scratch?
Yes, your guess is as quality as mine.
Quality Templates that just allow you to edit ready-made images and have them ready for Instagram posting.
So, that brings us to the next question.
Where To Find Real Estate Instagram Templates
There is a great pool of free templates out there specifically available to realtors for Instagram marketing. However, it is important to let you know that these templates are designed for real estate agents and not specifically for one single agent, therefore you may have to edit it to your choice.
Real Estate Instagram Template Resource Centers
Canva
Of the many online tools available to real estate agents to leverage on custom-designed templates, Canva is one the most famous with a lot of templates.
Canva is an online graphic design tool that you can use to make basic photo edits for social media images, flyers, and documents.
Canva allows you to run two types of accounts, free and pro. With a free account on Canva, you can still go about creating your own templates. However, with approximately $13/month, you can get a premium account that opens you to a pool of already designed templates and all you need to do is to pick and edit the text to suit your campaign.
Freepik
Unlike Canva, Freepik isn't a design tool. Instead, it is more of a cloud storage tool for graphic resources. So, you won't just find real estate templates there but also other types of marketing materials such as banners, flyers, brochures, 3D vector designs, wallpaper, etc. Think of anything that can be designed, and you will most likely find it on Freepik.
The downside to this platform, however, is that you might have to understand how to use tools like Adobe Illustrator or Photoshop to edit your template of choice, and we can not necessarily classify it as the easiest tool out there.
Envato Elements
Just like Freepik, Envato is filled with graphic-designed resources like website themes, 3D designs, and templates.
Here, you can download free resources for your templates, and also get premium designs for a certain amount on the platform.
10 Real Estate Instagram Post Templates

Real Estate Instagram Story Templates
Overview
There is defiantly a lot of resources here, so don't feel the need to go through them all today. Choose a few that will benefit you now, and feel free to come back to this article when you need some new inspiration.
To a large extent, templates will make your work a lot easier. Most of these templates are easily editable on Canva and design software such as Adobe Photoshop, Illustrator, and XD.
You can customize these templates to your choice and have them ready for your Instagram post.
Whichever you choose to buy, and edit - the important thing is targeting the right audience and engaging them through Instagram.
We wish you luck on your Instagram journey!
What are your thoughts?