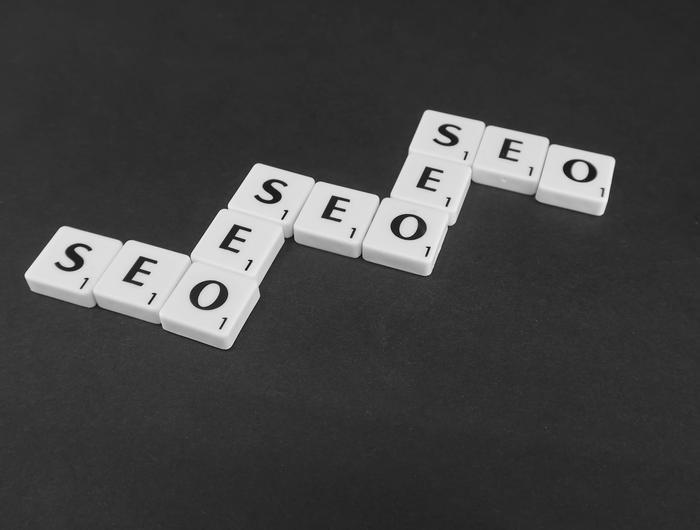 A Complete Guide to Real Estate SEO
Start optimizing your real estate website and rank #1 in Google for free - today.
Every real estate agent dreams of a time when they can generate quality local leads on autopilot, where they can do away with the unnecessaries of meeting with unqualified leads, fewer cold calls, and generate more income.
The best way to go about this is through SEO.
SEO provides real estate agents with the ability to stand up and stand out on search engines such as Google, Bing, Yahoo search, and social media at large.
The world revolves around the internet space, and according to statistics, 90% of property buyers search the internet for the right type of property. This large volume of internet searchers provides a rare opportunity for real estate agents to put their business out there and win through SEO.
The most interesting part of investing in SEO as a real estate agent is that SEO never sleeps. With proper SEO, you're certain to generate leads every other hour, even when you're in your home sleeping!
Interesting, right? So, is it time for you to hop on the SEO train and scale up your business? We've compiled this detailed guide to help you get started and fulfill the process.
What do I need to get started?
All you are going to need for right now is a website, some motivation, and this article.
Here are some additional resources that may help you optimize your website and boost SEO:

We will link to these resources through the article, but feel free to come back to this section and dive deeper into each one.
What is Real Estate SEO?
In simple terms, real estate SEO refers to appearing on the front pages of search engines when an inquiry is made by someone looking to buy or sell their property.
Say, you're an intending buyer who wants to get a Duplex in California, the next thing you do is go on Google, and type in those keywords.
There you have it. An unending list of options to look at. And if you're anything like the majority of searchers, there's a 60% chance that you click on of the first three options to start with, provided you skip through the search results that come with an "Ad button."
Therefore, due to the structure of the SERP (Search Engine Result Page) and how search results are shown, it takes about a scroll to see the first three organic results on the first page as Ads result occupies 3 to 4 search results on the page, depending on how competitive the keywords are.
So, it's safe to say the real estate industry is a fierce one, and ranking for SERP is not as easy as it seems. It will take you more than creating a user-friendly website and content to get you on those search engine first pages to drive quality leads.
Why SEO is Crucial for Real Estate Agents?
Think of it as a strategy to get ahead of hundreds of real estate agents when a home buyer decides to use the search engine to search for their property needs.
The National Association of Realtors reports that 44% of home buyers start their home buying journey online.
Meaning that ranking on the first page of Google search result for a keyword gets you a considerable number of clicks, specifically about 36.4% of total clicks if you're first in line, and if you ask, that's a massive free lead for you.
All thanks to almighty SEO...
So, the question now is: How do you go about improving SEO for your website?
8 SEO Tips To Improve Your Real Estate Website Visibility
SEO ranking is quite a task, one that the majority of real estate agents frown at. The process requires some strategic thinking and time to reflect the changes made and if you're not a new player in the game, you'll understand that time is everything in real estate.
So, rather than trying to rank for competitive keywords in a large market or location, it's better to involve in local SEO as it increases your chances of being ranked on search engines.
1. Perform SEO Audit on Your Website
Although SEO auditing is quite time-consuming, to better understand your navigation and further planned action is imperative.
With a proper SEO audit, you can discover pages that are doing well and those that are not and where to improve.
A properly performed SEO audit will help you determine:
The Local Ranking of your Website
The amount of organic traffics to your websites
If you're generating leads
If your generated leads convert

If you find your website wanting in any of this, then SEO can help you figure out how to go about resolving it.
To rectify this, you may want to focus your attention to:
Your Website Structure - that is, sitemaps, robot.txt, and redirections
Page Structure - Check for your header titles, meta descriptions, header tags, alt tags, and URLs
Contents - including keywords and internal link placement, media, redirects, canonical tags, and structure
Links - check for broken links, inbound and outbound links, and interlinking
User Experience and Usability - mobile-friendliness, site speed, and accessibility

Quick Hack: Install Google Analytics on your websites to keep track of pages, and use Google Search Console to find pages with issues and fix them appropriately.
Also, employ Test tools to check for your website usability and responsiveness.
If you manage to improve on these five vital areas of your website, you should experience an influx of organic traffic.
For a beginner's tutorial on how to do an SEO audit, click here to check out Ahref's video.
2. Optimize your Website for SEO
After you might have audited your websites and fixed all issues, you may want to optimize your overall website by focusing on the following:
Keyword research and analysis
SEO friendly URLs
Optimizing titles and meta descriptions
Proper Outbound and internal link placement
Broken links
Redirects
Website speed
CTR and bounce rate optimization
Schema
Robots.txt
XML sitemap
SSL certificate
W3C validations
Content optimization

3. Make your Website Easily Accessible and Mobile Friendly
It's important that everyone is able to access your website, irrespective of any disabilities. Make sure that your website is easily accessible by applying the Americans with Disabilities Act Compliant.
That way, you're sure that whoever finds themselves on your website, can easily access all the information provided.
According to Techjury, "mobile traffic makes up about 54.25% of the whole internet population. 55% of page views come from mobile phones, and this means that you'll be getting a lot of mobile users on your website.
So, you should consider making your website mobile-friendly with a speed of light loading time.
For a beginner's tutorial on how to make your website more mobile-friendly, click here to check out websitebuilderexpert.com's video.
4. Perform Targeted Keyword Research
Perhaps, one of the most overlooked aspects of SEO; however, very crucial. Google search console and other keyword research tools like Ubersuggest, Backlinko, are great resources when trying to understand searchers' intent.
The right keyword ensures that your content and marketing effort is geared towards the right kind of audience, who will often become prospects or customers.
If you've ever searched anything on Google, you'll see that after you type in the first few words, Google will auto-suggest some keywords based on what people are currently searching for.
You can use this to your advantage by creating content around what searchers are already searching for.
For a beginner's tutorial on how to conduct keywords research, click here to check out Ahref's video.
5. Optimize On-page Elements
Here, the first thing you want to do is to make sure everything about your NAP (name, address, and phone) is coherent. You should use the same contact details on your website, local listing, citation, and social media profiles.
To make this effective, you may want to use state, city, and town names in the tags, meta descriptions, and body copy.
Also, by using Schema local markup, search engines can easily crawl and index your website.
For a beginner's tutorial on how to optimize on-page elements, click here to check out Moz's video.
6. Create Contents around your Service Location
Another great way to take advantage of Real estate SEO is by creating valuable content.
Don't make the mistake of throwing out any-how content with the belief that your consumers will engage with it anyway. You want to create informational content that is valuable with relevant keywords.
A simple hack here is to use tools like Ubersuggest, BuzzSumo, or ScreamingFrog to get an insight into what your competitors are doing in that direction. That could inspire you to create content around that since you're reaching out to similar audiences.
7. Optimize Headlines, and Incorporate Custom Media Elements for SEO
Considering human attention span is less than 8 seconds, your headline must be compelling enough to make them want to continue reading your content.
Even with a great headliner, your page can get boring without media, so you want to optimize your website and content with media like pictures, gifs, custom images, videos, etc.
The trick here is that the search engine robot crawls these media elements and provides them on the appropriate section of their search. When you have a custom media on search, anyone can use it on the internet for a different purpose, and that's simply more backlinks for you.
8. Work on your Reviews and Build Quality Backlinks
While there is on-page SEO, there is also off-page SEO.
Once you're certain that your website is audited and all issues are fixed, you can proceed to build quality backlinks and reviews on websites such as Google My Business, Yelp, and some other real estate review sites.
To build quality backlinks, all you have to do is create quality contents that people and websites can reference.
Also, you can optimize your social media handles, Facebook pages by creating and sharing valuable content. That way you can gain free traffic from social media and also build your reputation.
Overview
SEO is an underrated marketing strategy and is vital in the real estate industry. While SEO is in a sense no cost compared to paid advertisements, it is an investment of time. This investment, however, will pay back ten-fold in the long run.
SEO provides you with such an opportunity to dominate your real estate farming area with the right strategy and implementation.
So, our advice is to take that first step and get started today.
What are your thoughts?