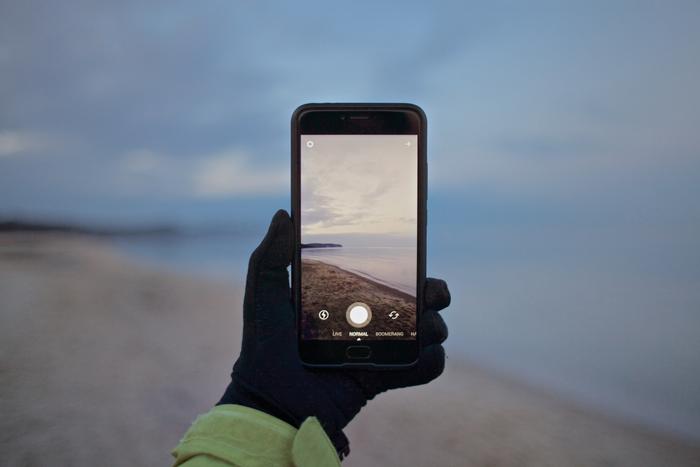 Real Estate Social Media Content Ideas
Content is KING. Especially on social media. Here are a few ideas that you can use for your next post.
Social media marketing is a gold mine for all realtors who can take advantage of the platform and utilize it by creating engaging content to grow their real estate business in quick time, due to the vast number of people using social media on a daily basis.
It is safe to assume that the toughest part of marketing your business and creating awareness on social media is creating content. Because of the nature of social media, the primary goal is to stay in touch socially over the internet. Therefore, it is important that, for you to grow your real estate business, you stay in constant engagement with your audience and prospective customers.
This is why realtors that are bent on scaling on social media need to have several social media content ideas in their back pockets.
Below, we've explained 8 social media content ideas for the real estate business, irrespective of the size.
New Listing
This type of content must have been structured already. Thing is, you can never be too sure of who's buying a house next, and that person may just be one of your audience, waiting to find a reliable realtor or house. Therefore, always make sure to post new listings with some hype to your social media.
Also, make sure to include key details such as room size, number of beds and baths, the interior and exterior feel, and perhaps a link to your website.
Host Contests or Freebies
Who doesn't love freebies?
Engaging your audience in random contests can prove to be one of the most impactful social media content ideas if your aim is to get your audience to engage with you.
In fact, Tailwind reports that "91% of Instagram posts with more than 1,000 likes or comments are related to a contest. Meanwhile, accounts that run contests on a regular basis are noted to grow 70% faster than those that don't."
Those are large numbers, right... But when you look up the statistics online, you'll see that the numbers are not that far-fetched.
There isn't much to this process, no need for some fancy third-party solution or service to help you go about it. All you need to do is the following.
Get something to giveaway - usually, the winner of your contest should be going home with something related to your brand. Otherwise, you may be attracting the wrong audience with the wrong kind of freebie.
Prepare a Terms and Conditions - To secure yourself legally, prepare a term and condition statement for the contest.
A point of contact - another thing to include in your terms and conditions is your contact details. Perhaps, a business or secondary phone number or email where people can reach out to you for questions and concerns.
Find a creative way to enter - find a way for followers to enter into the contest, either through a hashtag or user-generated content. However, since the purpose of the contest is to create brand awareness, asking your audience to post content related to your brand is still the best method to encourage entries and gain traction.
Share Helpful News or Information
One way to gain the hearts of people on social media is to create value through your content. So, you may want to share helpful tips, real estate news, and information.
Host an AMA (Ask Me Anything) Session
Hosting AMA introduces you and your business or brand to your audience, and gives your audience the chance to ask any question.
This session is mainly a Question and Answer session, where you get to share your massive experience, knowledge, and insight.
Experience in the real estate industry qualifies you to host AMA sessions on social media. Listen carefully to your audiences' pain points and when you answer take the time to make sure they truly understand, they may be your next lead.
Also, always attach a real-life scenario to answering questions, it gives the audience some sort of confidence that you've dealt with various forms of issues and helped people like them to own or sell their homes.
Share, Pin, Retweet & Regram
There are days you just have to lay back and let social media do its thing. On days like this, you can allow your followers and fans to do the talking. Understand that it is not necessary that all the content you share on your social media should be yours. You can choose to promote other brands, articles, and photos from your followers by retweeting on Twitter, sharing their posts on Facebook, reposting on Instagram, and pin their posts on Pinterest.
This shows your followers that you're not just about yourself, but you also care for their brands and businesses.
Create Bite-sized Video Clips
More than any type of content, video tends to engage people more than written material, hence, converts more. For modern brands, video content marketing is a must; unfortunately, realtors seem to brush the investment in video as too complicated or out of reach.
Although it's quite a tedious task to make a video compared to a written piece, people tend to relate and react more to video content. As a realtor, you want to share video content around various topics, from listings to DIY decors and how to make a smart home investment. The key here is not to just push out sales content, try and share real estate information that has value, that way you grow your audience exponentially.
Develop How-To's and Tutorials
If you happen to frequent social media platforms such as Twitter and Facebook pages, you'll have stumbled on content such as this. How-tos seem to catch the audience, and compel them to want to read more.
So, create written content or videos that give a breakdown, step-by-step instructions on how to perform some actions relating to your business. It doesn't have to be a long viral video, just a minute video and that would do. The major thing here is educating your audience.
Real Estate Client Testimonials
More than anything else, build trust and a good relationship with your clients and potential clients. By sharing feedback and stories behind successful real estate transactions, you create a level of trust and understanding among your audience. More than anything, let your customers do the talking with visuals if possible.
In Conclusion
There are a million and one things to share on social media. The one key to being successful, however, is to put your audience first by creating content tailored specifically to their needs as much as your business can. Creating a community that bookmarks your page, shares your post, and pin your post can only happen if they find your real estate business brand valuable.
Do not make the mistake of pushing out sales-related content to your audience, you want to creep in slowly into their hearts, buy them over through testimonials, sharing valuable information, and answering their numerous real estate questions. Before you know it, you'll generate a few thousand followers in just a few months.
What are your thoughts?