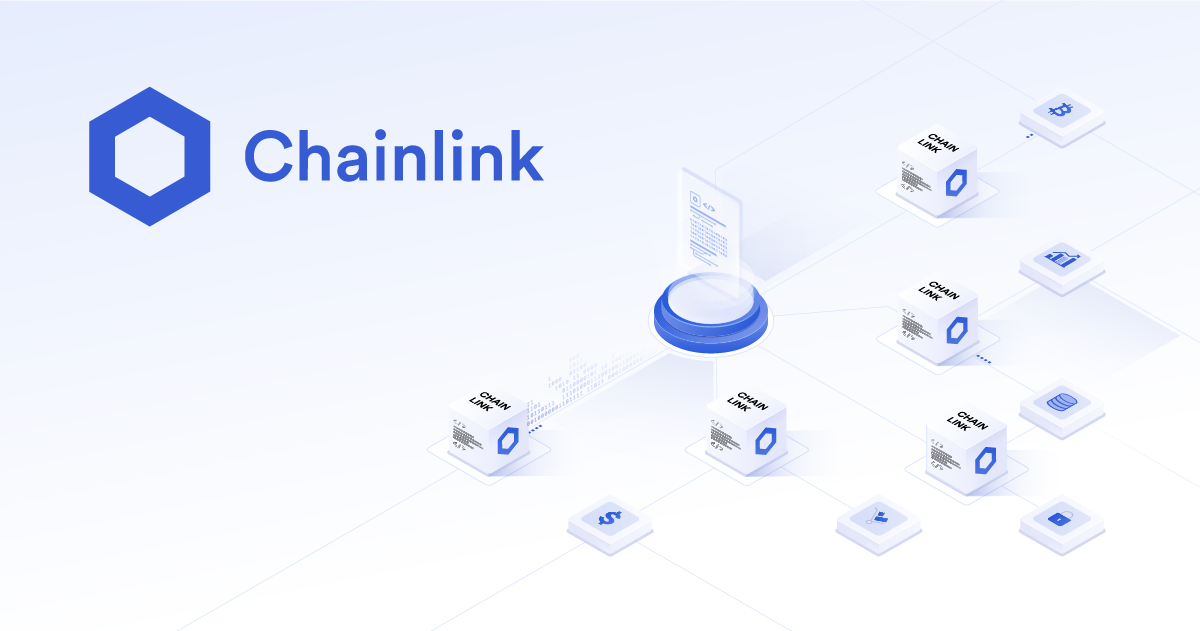 SmartZip Brings Real Estate Data to the Blockchain with Chainlink
SmartZip will launch a Chainlink node and offer predictive analytics data across decentralized blockchain networks, extending their datasets into emerging blockchain markets and provisioning new types of real estate products and markets.
PRESS RELEASE
SmartZip is excited to announce that they will join Chainlink's market-leading decentralized oracle network by launching their own Chainlink node. The Chainlink node serves as secure blockchain middleware that makes existing SmartZip APIs compatible across leading blockchain networks.
Through this new Chain Link node, SmartZip can supply their proprietary real estate data including property prices, rental rates, regional trends, and predictive pricing models to blockchain applications (aka smart contracts). Additionally, the Chainlink node cryptographically signs all data broadcasted on the blockchain, giving users cryptographic proof of the data's integrity as originating from a SmartZip API.
The Chainlink node not only expands SmartZip's reach as a data provider by extending their high-quality datasets into emerging blockchain markets, but provisions new types of real estate products and markets. Developers can use SmartZip's data to produce data-driven smart contract applications that settle prediction markets centered around future house values, calculate the value of NFTs that represent real estate, or supply trusted benchmarks before executing trades of tokenized properties.
SmartZip Expanding Services to the Chainlink Network
SmartZip's proprietary predictive analytics model aggregates data from 24 sources and contains over 1 billion data points on residential real estate, including up-to-date market valuations, rental incomes and other key data points.
With blockchain's ability to both digitize real estate as tokenized assets and reduce middleman inefficiencies in the industry, there is a growing opportunity to bring SmartZip's premium real estate data on-chain and support these new markets. Because blockchains are intentionally disconnected from external systems to ensure their security and reliability, smart contracts have no built-in capabilities of accessing off-chain SmartZip API data. This lack of external connectivity requires the use of an additional piece of infrastructure known as a blockchain oracle to bring external API data into blockchain networks.
Chainlink, the most widely adopted oracle network in the blockchain industry, offers a time-tested, industry-standard oracle solution for making SmartZip's real estate data accessible to a vast pool of smart contract developers. Chainlink provides numerous features that set it apart from other solutions, such as:
Data Signing - The Chainlink node cryptographically signs every piece of data SmartZip posts on-chain, preventing man-in-the-middle attacks and increasing its reliability in automating contract outcomes.
Blockchain Agnostic - The Chainlink node is blockchain-agnostic, providing SmartZip with a single gateway to sell data to any current and future blockchain.
Large Market - Chainlink is the most widely used oracle solution in the smart contract economy, providing a large and growing market of potential data consumers.
Secure Infrastructure - Chainlink is thoroughly audited open-source software that collectively secures billions of dollars in value on mainnet, proving its ability to protect and trigger the movement of real economic value.
"Chainlink offers SmartZip a quick, easy, and secure solution for transitioning our current API infrastructure to support blockchain networks," said Robert Reardon, General Manager of SmartZip. "Not only does this open up new revenue streams in an emerging market, but it's a future-proof solution that can easily scale to support a variety of new blockchains and applications. This saves us a considerable amount of time and resources, while exposing our data to a new decentralized economy."
Joining the Chainlink Network as a node operator allows SmartZip to take part in the growing smart contract economy by providing premium data to new forms of decentralized and openly accessible real estate markets. As more real estate transitions to blockchains, SmartZip's data can support a growing variety of new applications, such as real estate being used as collateral in decentralized finance (DeFi) products to obtain loans or property-based NFTs that trade on decentralized exchanges (DEXs).
About SmartZip
Smartzip is the leader of predictive analytics in real estate. With Smartzip, developers can easily integrate the most comprehensive real estate database into their applications including property values, rental rates, likelihood of selling and much more.
For more information, visit: https://smartzip.com/
SmartZip is part of the Constellation Real Estate Group, a portfolio of vertical market software companies within Constellation Software, Inc. The Constellation Real Estate Group acquires and invests in technology companies in the real estate vertical that are committed to providing innovative, long-term solutions and partnerships to the customers they serve.
For more information, visit: https://constellationreg.com
About Chainlink
Chainlink is the most widely used and secure way to power universally connected smart contracts. With Chainlink, developers can connect any blockchain with high-quality data sources from other blockchains as well as real-world data. Managed by a global, decentralized community of hundreds of thousands of people, Chainlink is introducing a fairer model for contracts. Its network currently secures billions of dollars in value for smart contracts across the decentralized finance (DeFi), insurance and gaming ecosystems, among others.
Chainlink is trusted by hundreds of organizations to deliver definitive truth via secure, reliable data feeds. To learn more, visit chain.link, subscribe to the Chainlink newsletter, and follow @chainlink on Twitter.
What are your thoughts?