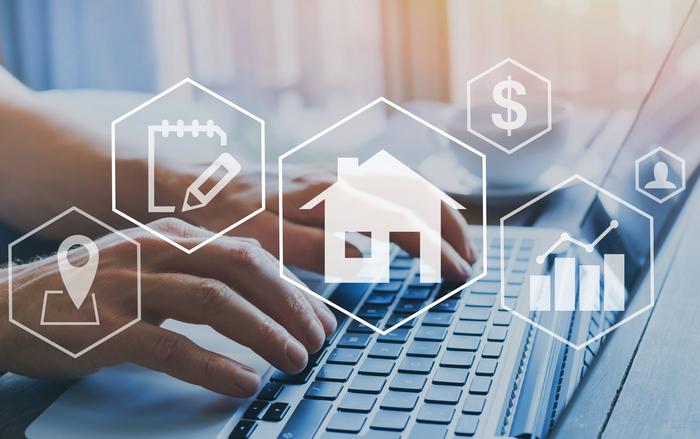 Best of the Bunch: 9 Proven Lead Generation Ideas
If you are a real estate company or an independent realtor searching for lead generation ideas. Here are nine effective lead generation ideas to begin with.
Generating leads is an important aspect of a marketing strategy for any business. However, it becomes even more challenging when it comes to lead generation in the real estate industry. So, if you are a real estate marketer or a business owner looking for the most effective lead generation ideas, you are in the right place.
Why is Lead Generation Important?
Increasing your lead generation helps increase your chances of better ROIs by targeting the right audience and increasing brand awareness amongst them. However, most realtors make a classic mistake of not seeing the woods for the trees.
No marketing strategy in the world is worthwhile if it cannot result in lead generation. Therefore, being a real estate business, you have to get creative in the digital world we live in. Let us look into nine well-known lead generation ideas for your business' sustained growth.
1. Reaching Out New and Existing Clientele
You can always tap into your existing pool of clients—people who have shown interest in buying or selling properties but could not due to whatever reasons. Go through your database and nitpick potential candidates who might be ready to buy now.
If you have any new listings on the market that may pique their interest, lead with that to entice their attention. Maybe some were short on finances or could not secure a mortgage they could afford.
However, U.S. Federal Reserve has reduced the interest rate to their historic lows, which has made it easier to secure home loans for first-time buyers at low premiums. So, you can use that knowledge to educate both new and previous clients and spark their interest.
2. Email Marketing Costs Zero
Email marketing is one of the most cost-effective lead generation methods in the digital marketing arsenal. Unlike traditional marketing, where you have to print brochures, flyers, and print media ads, you can use emails as a powerful marketing tool.
You can even categorize your target, both new and existing customers, and pitch the real estate proposition that suits their needs. Moreover, you can ask people to subscribe to your email newsletter via Call-to-Action on your website. This way, whoever subscribes is a potential lead and expects to hear from you about your products and services.
3. Social Media Platforms
Social media websites such as Facebook and Instagram can be one of your biggest aids for lead generation. Moreover, you do not need to splash out loads of capital to start generating leads. A little bit of due diligence to research and refine your potential clients' search, and you are good to go.
Facebook and Instagram allow you to create free of cost business pages, and you can also use paid ads services on both platforms. These ads will strategically place your real estate ads to potential clients as per your selection criteria.
Yes, you can select the demographics for which type of clients you wish to target. For example, you can target a specific age group, location, profession, etc. Moreover, you can create polls on Instagram and Facebook to identify potential sellers or buyers.
For example, you can create a poll for "Are you planning to buy or sell a house right now?" Yes or No. Whoever clicks on the yes is a potential lead for you to pursue.
4. Go Live
You must have heard of digital video marketing; it is one of the most effective lead generation strategies in the present age. According to statistics, clients retain 95 percent of a marketing message delivered via video, whereas they can only retain 10 percent shared by text.
Therefore, you can go live through your website, social media pages, and YouTube to promote a real estate property. For example, you can do a live visit or walkthrough (live showing) of a property and then request interested buyers to contact you by adding a CTA in the video description.
This offers convenience and cost-saving to your clients to see what you are offering from the comfort of their homes. Not only does it offer value, but it increases your chances of gaining consumer loyalty.
5. Write Blogs
Blogging about your Real Estate Company, services, listings, and success stories can help attract attention. When you write blogs, you can leave a CTA on your blog for the interested buyers or sellers to check your website.
This will help increase traffic on your website, increasing the chances of lead generation, resulting in better ROIs. You can write blogs about real estate listings in a specific location and offer free guides, tips, and updates on what properties are trending in your company's area of business.
6. Landing Pages
If you are a realtor struggling with lead generation, landing pages can be your savior. You can build a landing page from everything from your real estate website and blog post to video post and property listings.
You can hire a digital marketing agency to help create SEO optimized landing pages for targeted lead generation in real estate. Alternatively, you can simply search for easy-to-use tools online to create one yourself.
7. Business Networking Online and Offline
Whether via social media, email marketing, or any other method you are using for lead generation in the real estate business, you must start your day by generating more appointments and contracts.
Make it your goal to speak to a couple of new potential clients, some hot leads, and someone you got a referral for every day to make slight progress every day.
8. Using Real Estate Portals to Your Advantage
Everyone wants to know what is new on the block for sale or the most trending listing etc. However, you must go the other way and find the hidden gems on the real estate portals, which are real estate listings about to expire or have already expired.
Chances are these list-owners made some basic mistakes in their listing and descriptions that resulted in no-sale or interest by the buyers. You can be the savior and help offer some advice and engage their attention to sell their property.
9. Exploit the Instant Offers
Real estate platforms such as Zillow and Open Door make lucrative instant offers to sell their properties without any hassle or wait. These are the low-ball offers; however, you can use the same tactic to your advantage and make an instant offer to a seller online or offline.
This may help as many would not mind bargaining a bit for speedy service or sellout.
The Take-Away
Apart from the nine lead generation ideas mentioned above, it is always wise to hire expert help. If you are a real estate company struggling to generate leads, contact (enter your company's name here) to help develop a strategy that works best for your business.
What are your thoughts?