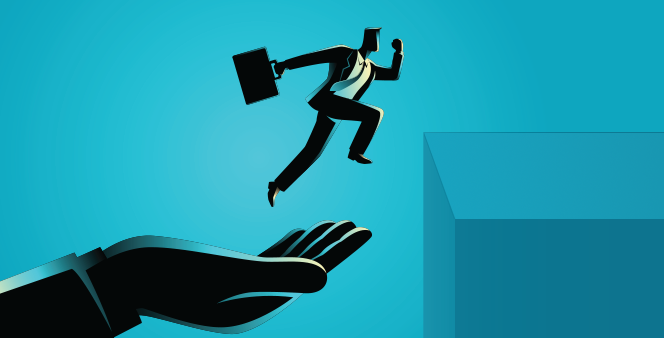 The Real Estate Lead Generation Giants (offrs & You)
The most amazing happened while you were asleep last night... your real estate lead generation service (offrs) identified multiple homeowners that are likely to sell in the next 6-12 months. Yeah... it's Tuesday and offrs is just doing its thing.
2019: The Year of Real Estate Lead Generation
If you're reading the header and thinking "Wait... that's a thing?" Then we've got some great news for you and your business as you head into 2019. Real estate lead generation has been steadily improving year over year. And offrs, the industry's leading real estate lead generator (among all real estate lead generation companies), has been making significant headway with real estate predictive analytics and lead generation for real estate as a whole. As we slowly head into 2019, the question we want to put on your desk is... what's your real estate lead generation strategy? Because if you're waiting to see what 2019 brings, it'll likely already have passed. It's been a long enough journey up to now. Why not get ahead of the curve for once? And what better way to do so than with the latest generation or real estate lead generation services?
The Lead Gen Gift That Keeps Giving
Real estate lead generation websites will, no matter the source, continue to drive the industry. Sure, you can wait for seller leads to passively fall into your lap, but with lead generation for real estate agents so readily available, it would be a near act of sabotage for an agent in the know to not leap on a proven source capable of delivering real estate listing leads. We've said it before, but consistent inbound listing leads have a synergistic effect on an SMB operation like most agents' around the country. First, cash is king and having inbound cash flowing in not only keeps morale up by locking in a sense of security, but it can also fund further forward-facing campaigns. In this, we're already we're seeing multitudinous advantages. But more, you're feasting on your competition's food. let's dive into that.
Real Estate Lead Generation: If Not You...
Each and every one of the real estate leads you pounce on is one more that your competitors missed. While this factor alone doesn't feed you now, in the long run, it helps assure that the leads in the region are yours for the taking. That is to say, If you're not doing everything you can to find and convert a lead, then you're leaving money on the table... money that might as well be earmarked for your competition's campaign against you next month. But with offrs, you've got access to the best real estate seller leads on the market. How do we know? Because we helped bring many of these technologies to the market. And with our exclusive data plans, all that business intelligence can be yours and yours alone. What would you do with this level of data on your farm?
Lead Gen Giants (offrs & You)
Real estate agent leads aren't enough when they're just pouring in and spilling out off the computer. We need you on this adventure. That's why we refer to the team (offrs and you) as the real estate lead generation giants. Because between the two of us, with offrs identifying, highlighting, filtering, scoring and routing leads and you and/or your team putting your brand in front of them, we've got a good thing going. We've been rolling out our services across the country for the last 5 years and we're proud of the fact that we've hit (and maintained) a national average prediction rate of 70% for homes listing up to 6-12 months in advance. We'd love to share with you what that level of around-the-corner insight and success feels like. Check it out here. 2019's coming, let's get you prepped for success!
offrs collects and provides topical insights, statistics, reviews, humor and best practices gathered from real estate professionals and consumer homeowner industry peers. If you're a broker or agent interested in learning more about seller lead generation or home seller marketing services and solutions, visit www.offrs.com or continue to browse our growing collection of industry articles at www.offrs.net.
What are your thoughts?