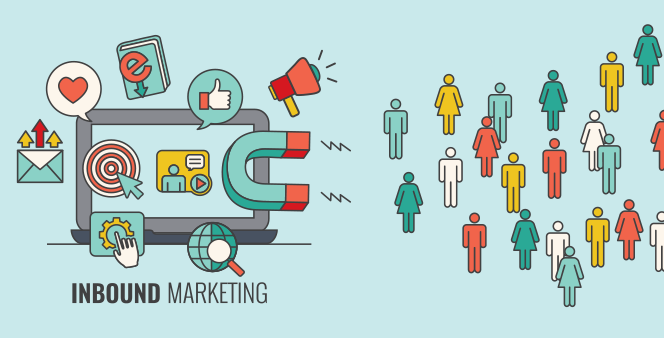 offrs: Finding The Best Real Estate Lead Generator
Identifying the best real estate lead generator can be tough. So, offrs breaks down what to look for and how offrs generates award-level real estate leads!
An Award-worthy Real Estate Lead Generator?
Yup! This year, offrs took home CIO Applications' 2018 award for Predictive Analytics in Real Estate and did so by continuing a legacy of innovation in lead generation for real estate agents. But what are the traits that make a great real estate lead generator? After all, leads are leads, right? Well, in this industry insight, we go in depth to look at what it takes to be an industry leader in real estate listing leads and how gaining access to the best real estate lead generation available can be the single-most impactful business decision you make this year. Of course, we're biased, but let's take a look and see if you agree...
Seller Leads: The Golden Ticket
First and foremost, seller leads are the golden ticket in real estate. More accurately, signed contracts are, but short of bags of money being delivered to your door, the opportunity to get a signed contract is what we're looking for! Of course, you'll have to make the case for your brand, but we've done a lot of research on the closing and can provide you with some serious resources to help you seal the deal! From scripts and templates to best practices, video and live webinar training, we'll help you utilize the myriad of tools made available through offrs real estate lead generation services! In fact, we've written an eBook on the topic of establishing deep-rooted relationships with your farm's homeowners! It's a thick, but super-helpful read that provides tips, scripts, and suggestions on how to approach your regions residents (based on whichever marketing channel you're looking to use). Check it out here.
The Longevity Of Listing Leads
If this is a relationship business, then why is lead generation for real estate so important? Maybe you're comfortable with the flow of inbound business your operation is currently handling and if so, you might be inclined to sit back and let this pace ride for a while. But we'd caution that the upcoming housing market isn't just something you need to be aware of for your clients' behalf, but something you should be planning on now in order to help you survive the winter months ahead. The best leads you have are the ones you've established trust with, so right now, you're going to want to really develop deep roots with your leads (so that they don't jump ship for another agent in the future - when you need them the most). One statistic shows that while 80% of homeowners claim they'll work with their current agent, only 20% actually do. That's an eye-opening stat that's worth keeping a keen eye on! Keep your leads close and don't kick your feet up too long!
Multiple Leads, Multiple Opportunities
In the end, the agent with the largest database of contacted real estate leads is the one that will likely close the most among their peers. Luck will always be a wildcard (in nearly any endeavor), but it's a luxury that any serious business entrepreneur can't afford. Instead, you've got to push the odds in your favor wherever possible and stack inbound listing leads that you can convert over time. In addition to bringing in more opportunities for the short-term, a wider inbound lead pipeline followed with solid lead conversion farming tactics has the added benefit of saturating your brand presence throughout your farm. And this is the way you've got to think going into tough times... cover the base while setting up future actions to inadvertently aid in other areas of marketing, brand saturation and general operations.
Longterm Strategies In Lead Gen
The other nice thing about having a wide Top-Of-Funnel pipeline that's gathering up as many leads as possible... is that you're taking fuel away from your competition. We've mentioned this before, but in short... the more leads you're getting (and working) from your farm, the less leads your competition is. As above, the key is to set up your operation in advance so that you can handle the input and output bandwidth for this sort of multiple-front battle. It is doable, you just need to plan on it. Again, offrs can help with your strategy here, as we've seen countless thousands of agents across the nation implement offrs' passive real estate lead generation websites and, active real estate predictive analytics solutions together to process the inbound real estate seller leads generated, not only identifying immediate opportunities, but aiding in the task of long-term farming and lead conversion.
Summing It All Up
So, there's a lot to digest here, but how does this thread together? It's simple. offrs is the top producer of quality leads among real estate lead generation companies nationwide. And we got here by continuously innovating across the board... not just in one area of lead generation, but in multiple areas, covering multiple outreach channels... then connecting those dots with solid bridges. In one sense, it's all about these hand-offs between lead generation and lead conversion solutions that makes our solution so robust. But really, it comes down to what your business needs and how best the offrs solution can help bolster your current operation. So... now that you've heard a little about what we do, let's hear about what you do. Connect with one of our offrs real estate lead generation specialists today and check out the offrs solution for yourself. Got questions... we're here. Let's get started on your best year ever.
offrs collects and provides topical insights, statistics, reviews, humor and best practices gathered from real estate professionals and consumer homeowner industry peers. If you're a broker or agent interested in learning more about seller lead generation or home seller marketing services and solutions, visit www.offrs.com or continue to browse our growing collection of industry articles at www.offrs.net.
What are your thoughts?