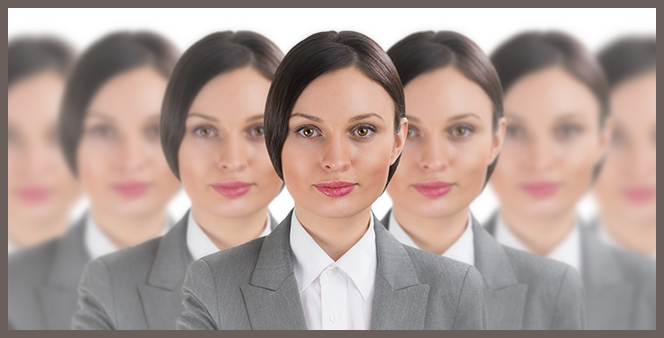 Real Estate Lead Generation Websites: Your offrs Clone
They're not your 2000's era tech. offrs SmartSites, real estate lead generation websites, work day and night generating offrs leads for your business.
If Only There Were Two Of Me...
Presto! Thank you for reading! Okay, okay... let's roll it back a bit. Like any hard-working entrepreneur, you've undoubtedly uttered this phrase at some point. You're not alone in this feeling. In 2013, offrs sought to make use of the largest block of time agents were not at work... that period overnight where leads generated that day would sit idle, awaiting further action by you or your team. And what, at first, began as a puzzle for the geeks in our midsts... quickly became something much, much more impactful to ourselves and the industry as a whole. You see... we did it. We first discovered, then balanced the formula for finding hot leads in a cold list of homeowners, saving our agents significant time qualifying endless hordes of "beback" home listing tire-kickers and effectively doubling the output operations of those that licensed our data and services.
Real Estate Lead Generation Websites
offrs is well-known for real estate predictive analytics and what we refer to as active real estate lead generation technologies, but what many people may not consider is the power of our passive lead generation technologies (real estate lead generation websites or offrs "SmartSites"). You'd think that with all of the limelight that fancy lead gen technology gets, that real estate lead generation websites would fall back into the recesses of available tools in the catalog of services provided. But, we're actually quite proud of what we've been able to make happen with our SmartSites. Unlike traditional, static websites or even lead capture websites found with other service providers, SmartSites are coupled with other inbound lead capture tools such as online ads (which drive traffic into the lead capture solution) and outbound processing and handling technologies which work to categorize and even prepare leads for later lead conversion actions.
The Role Of Design In Technology
We don't think that anyone these days underestimates the role that pre-design engineering plays in technology disruption (the development of technologies so powerful that they actually upend behemoths which may have formally monopolized entire industries), it's just that it's worth mentioning that much of what we do isn't by chance. That said, occasionally, you do hit a solid win you may not have planned for. And this was the case with our home valuation website (www.HouseValueReport.com) which serves as the core engine of our agent-branded SmartSites, which, in turn, drive and capture inbound leads, feeding them into our lead categorization engine... aka our active lead scoring solution (SmartData). Obviously, we designed SmartSites to capture passively interested homeowners in order to connect them with qualified agents working their neighborhood (you), but the hand-off was a bit of magic and the results over time have been wonderful for all our agents. Now, coming up on 2 years since we first tested these back-end technologies hand-in-hand, we're quite excited with the long-term results.
It's All About You, Baby
Here's the cool thing, though. Your SmartSite is all about you... and so is our non-agent-branded "House Value Report" site. Because we source our data from the top data providers, we're able to link those interested onlookers seeking out the value in their home with the homeowner's contact information... all without requiring the homeowner to enter in their information. So, you have a homeowner that's considering listing their home and getting back some return on that investment. It's a delicate time and a lot of homeowners out there are prime for making a big (and costly) mistake like... trying to go FSBO without even checking with a professional that knows where the market is headed... or... simply taking too long to decide and missing a very important and opportune window. offrs is all about connections... finding them and fortifying them. but this is the key differentiator... once we do that... it's all about you. They can come in through our door or your door, but it will be your brand that they ultimately connect with. Because at offrs, we believe that this is what is needed in our digital real estate world... your smile and extended hand.
Where Do We Go From Here?
Okay, so what's the next step? It's easy... check out our demonstration. Walk around the car and do a little bit of tire-kicking yourself for a change. Talk with our real estate lead generation specialists and learn more about the current state of real estate lead generation websites and real estate lead generation as a whole. You might be surprised to learn that getting a steady stream of inbound leads for your pipeline is now a service you can affordably license. That's right... while you can purchase data from offrs, our most popular access plans are licensing plans. And while you can opt into sharing territories, we primarily offer (and encourage) our exclusive access plans which assure that this data, our data is only available to you and/or your team. This is all to say that we have multiple data solutions for you and your brand. The only thing that's preventing us from helping your brand thrive going forward... is a phone call. Come check us out, put us to the test and see if we're the right partner for you this year. We'll be here.
offrs collects and provides topical insights, statistics, reviews, humor and best practices gathered from real estate professionals and consumer homeowner industry peers. If you're a broker or agent interested in learning more about seller lead generation or home seller marketing services and solutions, visit www.offrs.com or continue to browse our growing collection of industry articles at www.offrs.net.
What are your thoughts?