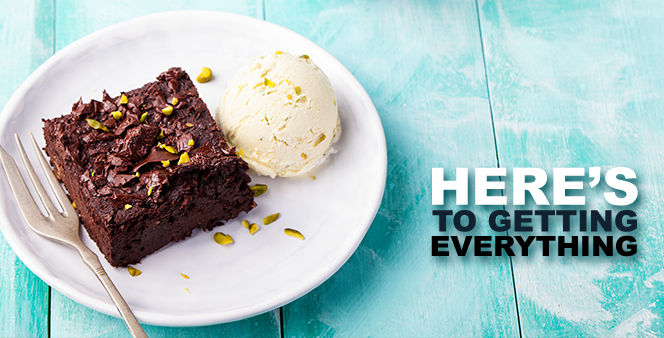 offrs Lead Generation For Real Estate (Active v Passive)
Looking for active or passive lead generation for real estate? Why not both? With offrs, you get the best of both worlds. offrs lead gen solutions work the known and unknown.
A Tale Of Two Lead Gen Solutions
There really isn't any wrong lead generation for any business working the market. But that's really the key, isn't it... working it. In this article, we're going to take a look at the two primary forms of lead generation for real estate (active lead gen and passive lead gen). We'll cut right to the chase and tell you now, that offrs provides the best of both worlds - that'll come later. Fo,r now though, let's explore why lead generation solutions fit so nicely into these two seemingly opposite worlds (active and passive measures) and how you can adjust your operations, whether big or small, to make better use of the products these measures deliver. Because offrs has discovered something particularly interesting about both active and passive lead generation. But first, some definitions:
Active lead generation for real estate: Active lead gen for seller agents takes place on the known or unknown homeowner contact data. The most important consideration here is that the homeowner is acted upon (usually by the lead generation service provider or by the agent themselves).
Passive lead generation for real estate: Passive lead gen for seller agents are actionable triggers that are acted upon by homeowners themselves. The most important consideration here is that the homeowner is the one making the triggering action (usually upon an online or offline advertisement).
Active Lead Generation For Real Estate
Active lead generation is, for the most part, where we sharpened our teeth in the industry more than 5 years ago. Barring our founder's ground-pounding work as an agent, then broker, utilizing passive lead capture methodologies like websites and ads, our company was founded on the principle that powerful game-changing solutions could be employed overnight while the agent sleeps. Viewed as a way to clone the agents' daily-work (only throughout the night), it was obvious to our early development teams that lead qualification was where the agents spent most of their hours. Whether it was sending mass emails to certain groups within their farm, or texting or calling specific neighbors, friends and past clients... a lot of the effort of locking down that listing appointment was spent by agents with very little return for their invested time. So we went to work developing active lead qualifier programs that would go through existing leads, highlighting optimal contacts that matched certain patterns of those homeowners we've known to list their homes. In short, offrs has been qualifying leads from the beginning. It was only a matter of time before we saw the true potential of active lead generation (versus qualification). After all, if we can find the hot leads in a random list of known contacts... what advantage could we deliver to our agents if we were able to deliver the list and the results? Active seller lead generation for real estate now had its roots and was quickly becoming the industry staple it now is today.
Passive Lead Generation For Real Estate
Active lead generation sounds pretty fun (and it is), but while we continue to innovate in that space, there continues to be room for improvement in the passive lead generation space as well. So we did! Without spoiling our tease (the discovery around active and passive lead generation), we can say that passive lead generation has a powerful role to play in your comprehensive lead generation requirements. As we said at the start, there is no wrong lead (if you're working the business like a pro). And, in many ways, even offrs' active lead generation services sometimes act in ways that are passive in nature (being that they're plug-and-play, turnkey solutions that require little-to-no interactions on your team's part). But a well-designed passive lead capture system shouldn't just capture leads, it should begin the early stages of processing them as well, preparing them for proper hand-off and ultimately their use by you and/or your team. We call this convertibility, the ability for the leads we generate to be converted further down in the process. And while the methods that we capture inbound leads are passive (in this category of lead gen), once they are found, we nevertheless work quite actively to hold on to this lead, prepare it for later processing and route it as designated in advance by you and/or your lead conversion team leader. From ads we help place on your behalf to SmartSites (passive lead capture websites that work 24 hours a day to feed our more-active solutions, offrs lead generation for real estate solutions are top-in-class and ready for your farm.
Two Hands, One Task
So, we mentioned earlier on in this article how we discovered something interesting about both active and passive lead generation techniques. Now, you might think that because we're technology innovators, this discovery came about in the technical realm... and that's somewhat true. It certainly came to light over the years as we continued to hone our lead generation solutions, but no... this discovery came about as we started to map and track the threads that connect our various agent-focused real estate lead generation products. As a side note, offrs lead generation products are described independently, but actually, they all work together in unison (as a single service we offer). That said, we started with active lead generation solutions, particularly with our predictive analytics algorithm, but as we branched out, offering the earliest models of our passive solutions like our real estate lead generation websites (what would become our offrs SmartSites), we noticed how well one hand receiving passive leads, handed over these leads to the other hand already actively sifting and processing potential leads. In short... we discovered another lead processing funnel and this modular connectivity in between our lead generation products (again, one machine with several processing stages) became a core feature for all future products. After all... offrs lead gen is a chorus, not a solo process.
Your Move
You won't have to go far to see offrs real estate lead generation solutions in action working for our clients. You'll find the ideal offrs user even closer... as you're it. Being agents ourselves, we understand that budget often dictates your next move. In fact, many on our team hold their license and maintain exclusive farms of their own, so we know how it goes. That all said, they've helped us understand how to flip the paradigm and have opportunity drive budget as opposed to budget consistently driving their opportunities. One of the most eye-opening factors is education... offrs support continuing education in the form of industry coaching... it's a must. But instead of purchasing another coaching program this year, we see many of our agents opt for a larger sales budget (just for 12 months) while they rework (or complete) last year's coaching program and exercises. That is to say, they're actually completing last year's program and spending this year's coaching budget on systems that apply those methods of farming and conversion they left hanging from last year. Of course, we don't know your business specifically to tell you where to spend your marketing budget. But if you're looking to get different results, you're going to have to explore different strategies moving forward. Connect with one of our real estate lead generation specialists today and let's see if offrs is right for your next move.
offrs collects and provides topical insights, statistics, reviews, humor and best practices gathered from real estate professionals and consumer homeowner industry peers. If you're a broker or agent interested in learning more about seller lead generation or home seller marketing services and solutions, visit www.offrs.com or continue to browse our growing collection of industry articles at www.offrs.net.
What are your thoughts?