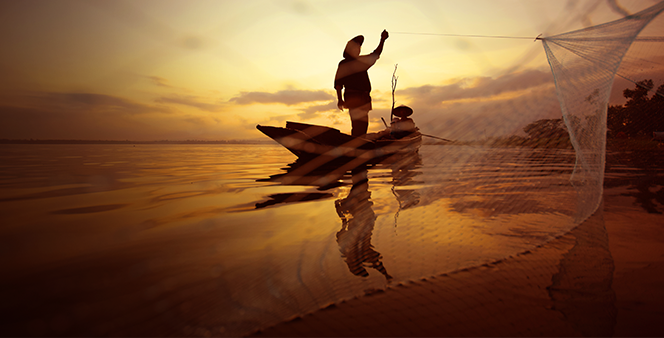 offrs Real Estate Lead Generation Websites - Don't Forget The Net
In real estate lead generation websites are the passive net in the water. offrs active lead generation is king, but offrs Smart Sites feed the beast.
Note from the Editor: If you're using a CRM to connect your real estate lead generation tools and processes, but aren't 100% happy, be sure to visit our partner, MoxiWorks!
Real Estate Lead Generation Websites: An Unsung Hero
We spend a lot of time talking about the impact that real estate predictive analytics has had on real estate lead generation companies and the services they offer, but what about the more passive forms of real estate lead generation - namely real estate lead generation websites? offrs agents are provided highly-optimized websites that are built to cast a wide net and drive potential real estate listing leads through the more active real estate lead generation services offrs provides. In short, with the offrs solution, you're not just getting active lead generation for real estate, but a wide, passive net to fuel the lead generation machine too (multiple, in fact). But we'll get to that later.
As we've stated before, when it comes to lead generation real estate agents need multi-tier solutions that work together day and night. Smart Sites, the offrs real estate lead generator websites provided to agents using the offrs solution can, in turn, be actively fed seller leads (where an agent sends leads to the site) or can be left passive (where more organic SEO picks up real estate leads as they surf the net looking for an agent's services). Either way, these leads are then funneled into the active offrs engine. This isn't to say that this is the only source of leads fueling the offrs lead engine... just a highlighted one that we're going to be taking a look at in this article.
These Websites Work Around The Clock For You
Similar to more familiar, active lead generation measures put into place on behalf of offrs agents, Smart Sites work around the clock, capturing interested homeowners that are going to be looking for your services in your area. The fact that these sites are working to generate real estate agent leads while the agents sleep is what makes these parallel lead generation technologies such an amazing game-changer for our industry. Not too long ago (relatively speaking), listing leads were generated manually by working the phone book, knocking on doors or blasting past clients with holiday greetings.
While these are still very much encouraged, the next generation of real estate lead generation and lead conversion tools are here, ready for your brand and your operation. In previous articles, we focused in on the power of automation and the ability to virtually clone yourself across multiple inbound lead conversion channels. One of these is the TOFU (Top Of Funnel) process of wide-net, passive lead capture and having this tool out there working for you, feeding the machine is invaluable. But with nothing to process the output of this filter, the work is still put into your hands... and that's eating up the most valuable resource (you).
You Are The Most Valuable Real Estate Resource
offrs has, for the last 5 years, continued to dominate the lead generation space, providing the best lead generation for real estate agents seen to date (and we're not stopping there to rest). But where we do hand off the ball, so to speak, is right at the One Yard Line. This last touch, where we've found (or in the case of Smart Sites, captured) homeowner interest in listing, we then vet the lead through multiple qualifiers and present to you the best contact information we can provide (gathered from 10 of the top data providers in the world). At this point, you are the one that closes using your brand. You get the touchdown dance. ;)
Why do we do this? Well, it's your brand. There's active and passive lead generation working around the clock to double or triple your possible brand presence... and there's stealing your thunder. offrs works all the way upstream to make sure that we capture as many highly-motivated leads as possible for you and/or your team to work. From Top Of Funnel to Middle Of Funnel and all the way to the Bottom Of Funnel homeowner leads, we continue to process the data, constantly updating our predicted score for them, and all to make certain that you have the latest real estate business intelligence possible for each homeowner lead.
The Highly-Motivated Difference
So what is the difference between a homeowner, a homeowner lead and a motivated homeowner lead. Quite frankly, it's the number of data points around the homeowner that demonstrate (qualify) that the homeowner is indeed thinking of listing their home. The more actions that the homeowner takes that tells the story of moving, the more likely they are to score higher on the offrs lead scoring for that neighborhood. Over 200 points of data are calculated to paint a picture of whether or not any given homeowner is likely to list their home within the next 6 to 12 months.
We know this because we go back and check each prior year's MLS data. offrs has an astounding 70% national average accuracy in these predictions year over year. What this means for agents is that 7 times out of 10, we can predict which homes out of thousands in your neighborhood are going to list, saving you operational time and marketing dollars advertising to the ones that statistically aren't going to list within the next year. Of course, you'll want to market everyone if you can, but why not double down on the ones we have a solid track record of predicting?
Fishing Insights, Fishing Sonar, Fishing Net And The Right Bait
If offrs homeowner data (data on homeowners culled and compared from 10 of the top data providers available) could be compared to "knowing the ultimate fishing cove"... and if offrs predictive analytics and Smart Sites represent active sonar and an overnight net, then offrs.net's best practices and training is the perfect bait. That may sound a bit harsh, but really, saying the wrong thing to the wrong person versus saying the right thing to the right person can make all the difference in the world when it comes to them choosing you or choosing your competitor.
These are just a few of the offrs tools and assets made available to offrs agents and just a light overview on some of them, including the offrs lead generation websites, but you get the gist... you could pay for each of these tools one by one... or you can get the all-in-one- lead generation solution that has a proven track record of delivering quality real estate seller leads year after year. Come see why offrs continues to lead the way in real estate lead generation. Set up a demo today with any of our real estate lead generation specialists today!-
offrs collects and provides topical insights, statistics, reviews, humor and best practices gathered from real estate professionals and consumer homeowner industry peers. If you're a broker or agent interested in learning more about seller lead generation or home seller marketing services and solutions, visit www.offrs.com or continue to browse our growing collection of industry articles at www.offrs.net.
What are your thoughts?