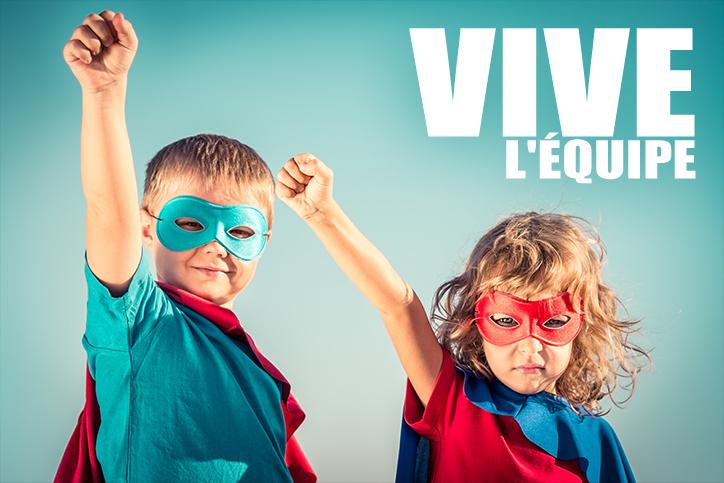 offrs Review: Team up and delegate (don't be selfish)
Real estate pros from all walks of life know that agent teams are efficient both financially and time-wise. But what's stopping you from forming one... let's review. Vive lequipe!

As seen on AgentsOnline.net...

Okay, so we all know that teams are where it's at… safety in numbers after all. But the work to find and set up a team often throws us for a loop. You've crafted your business to run as smoothly as it does and the prospect of accidentally up-ending it now is likely more daunting than the promise of true efficiency that any team can offer… we get it. But here's a simple thought that may help you re-evaluate this view… stop being selfish. Yup, there's another side to this equation. While you were focused on your operations, your business and your needs, another half out there (with a hole the shape of you) has been staring off into the horizon, unable to do what they love because you won't give them the joy of doing so (CPAs love their job… and so do your peers).

Here's another kicker… they're good... they're really good. So your concern about mixing processes or training them to get "up to speed?" Yeah, they've likely got enough experience to write a book on the subject themselves. Okay, so we might be bolstering it a bit, but the tip for you to ponder here is… you just don't know how exponentially your business could grow if you were to bring on someone that specializes in those undertakings you loathe until you explore the option directly. Go on… be bold. Talk with someone you trust and see if serendipity arises. Buck up, team up and delegate. Onward!

Curious how to cultivate the first or newest member of your team? Here's an article we wrote on the matter. And if you're looking for real estate listing leads, then you're going to want to check out all that offrs has to offer!

offrs Reviews are little snippets of humble insight from the staff here at offrs. We've seen it all (or nearly so) and while we bow to the wisdom of coaches who help you be better at what you do, we hope these Best Practice reviews (cute anecdotal tips, really) will make your coffee a little warmer some mornings. Connect with us at www.offrs.com.
What are your thoughts?