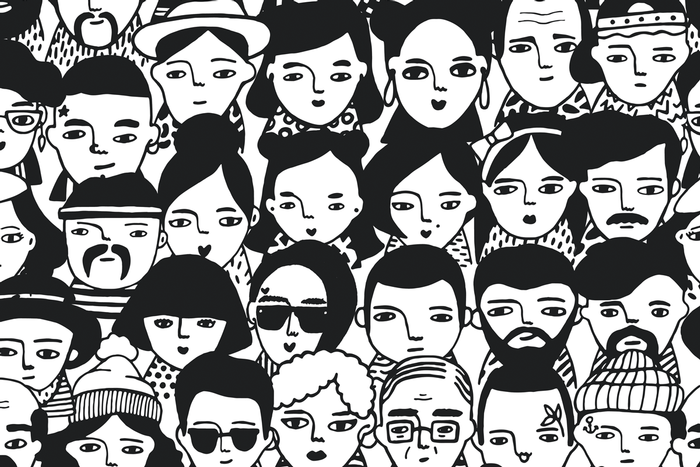 Lead Generation: For Real Estate Agents, It's In The Numbers
When it comes to lead generation for real estate agents, offrs knows it's all about the numbers. The offrs seller lead solution works day and night for your business.
Why Is Lead Generation A Hot Topic For Real Estate Agents?
What does it look like to have listing leads pour into your inbox? Frankly, pretty awesome. But we'll get to that (real estate lead generation) in a bit. For now, let's take a look at what you're likely dealing with... according to a recent NAR report, you're seeing more agents coming into the market, less and less inventory and lower sales figures as a result. To top that off, the industry is feeling the pressure of technology encroaching inch by inch on the every day agent's business. You see where we're going with this, right? To combat diminishing product and increasing competition, you're going to want to expand your operational ROI. No, we're not talking about additional staff or hours... we're talking instead about leveraging your time to focus in on the highest potential gains. How is this possible?
Take a look at what's stayed the same throughout the years or decades you've been in business. Culling down that list, you'll see that the homeowners (no matter their demographic or influencers) all remain something of a mystery. Even if you "know your farm" intimately, there's never enough that you can know. Put plainly, if all of the homeowners in your farm were your close friends, you'd still want to know if any of them were planning on listing their home in the next 6-12 months. Getting that info, however... that's the work. Short of this scenario, the more likely case is that you know some, but not all of your farm's residents and you likely put a lot of time and money into staying top of mind and in the loop with them all (with the hope that you'll be there when they're ready). And here's where we see the need for real estate lead generation.
How Is offrs Working On Lead Generation For Real Estate Agents?
This is all to suggest that if there were a way to push ahead of your competition and stay top of mind with your motivated listing leads while actually saving marketing dollars and effort... that'd be a good thing. Well, that's where we are. While you've been working your farm, offrs has been working to infuse real estate predictive analytics into the mindset of the agent in the field, implementing, monitoring and adjusting the settings to maximize the accuracy of our product. All the while, enhancing our solution's accessibility (making it easier and easier to use) and training our clients on best practices garnered from agents across the nation. And now, the time has come to connect these two bridge ends... you, working hard to build and maintain your business and offrs, working hard to build and maintain a product that delivers solid seller leads. Enter on to the field: real estate lead generation services.
How Does offrs Lead Generation Differ?
We've talked a lot about quality lead generation for real estate, but let's break it down. Real estate leads shift all the time, requiring not only top-tier data sources that update their information every few weeks, but multiple data sources that can cross-reference the homeowner data point-by-point to look for and highlight any discrepancies. This actually creates a scenario where the inaccessible bulk data that offrs purchases on your behalf is more accurate than the individual, top-tier data companies provide us. And this is all before we apply our proprietary predictive algorithm which will highlight leads that have demonstrated similarities with those homeowners that have listed their home in the following months. It's also before we verify the data manually to assure the accuracy of our predicted real estate seller leads. This is what it means to be the top real estate lead generator.
Yeah, quality real estate listing leads do matter. They matter if you're looking to leverage your efforts more effectively and they matter if you're looking to close your leads more easily. Of course, you'll still have to work them, but they'll most likely be yours to lose. That is, of all of the competitors working in your territory, you'll be the one with exclusive access to those homeowners that have scored high on our radar. Naturally, there's a lot more that we do. From stellar, personal customer service to constant and never-ending improvement (not just in making things better, but also in making things easier to understand and use). But really, it's all in the numbers. That's what everything comes down to. Which is why offrs is proud to boast a qualified 70% national average accuracy for our predicted real estate agent leads! But a lot of real estate lead generation websites can claim this. So...
How Does offrs Know?
This is a great question and deserves a section dedicated to the process we use to verify our numbers. So we mention a 70% national average accuracy for our predictions. What does that mean? It means that on average, for every 10 times we've said a home was going to list within the next 12 months, 7 of those homes did. More specifically, we're talking about homes that have scored a 70% or higher against the homes in the territory. So to simplify the math, if you had 2,000 homes in your territory, we'd score all of the homes 0-100 for likelihood of listing in the next 12 months. The homes with a score of 70 or higher? Those ones have ended up listing in the following 12 months 7 out of 10 times. This accuracy number may dip or rise in some territories, but on average, across the nation... we're right 7 out of 10 times.
How do we know this? Because we check. We not only manually spot-verify our data by actually reaching out to homeowners that have scored high on our algorithm, we'll go back 12 months in the MLS data and check the accuracy of last year's numbers. We've been doing this for years and this is how we know that we can accurately predict which of the homeowners in your territory are going to list their homes for sale in the next 12 months. We're obviously proud of our 70% national average, but we're not stopping there. offrs is continuously improving wherever we can... in the data partners we engage with, the data we gather, the way we gather or process that data, the tools we build to compare or present that data to our agent clients... all the way to our customer experience specialists and training staff.
How Do We Go Forward?
Well, offrs is in a continuous push forward (that's the life of a technology and industry innovator) Don't worry, we love it... and when it comes to industry leadership, we work hard to own as much lead generation real estate as we can, pushing our own limits ahead of other real estate lead generation companies! But for you, if you haven't seen what we've been up to in the last 3 months, you're definitely going to want to set up a time to view a live demo. It's easy. Just connect with one of our strategic business consultants (that's a fancy way of saying "salesperson that cares about how we can help you do better at what you do using tools we built"). It doesn't hurt to take a look, but if you get caught behind the AI (Artificial Intelligence) curve in lead generation for real estate, that could. This could very well be the year you pop out ahead of everyone that gained footing during the social media marketing boom's hay day. Get ahead of the pack. =) Curious about the state of lead generation in the industry? Check out this article from Inman.
offrs collects and provides topical insights, statistics, reviews, humor and best practices gathered from real estate professionals and consumer homeowner industry peers. If you're a broker or agent interested in learning more about seller lead generation or home seller marketing services and solutions, visit www.offrs.com or continue to browse our growing collection of industry articles at www.offrs.net.
What are your thoughts?