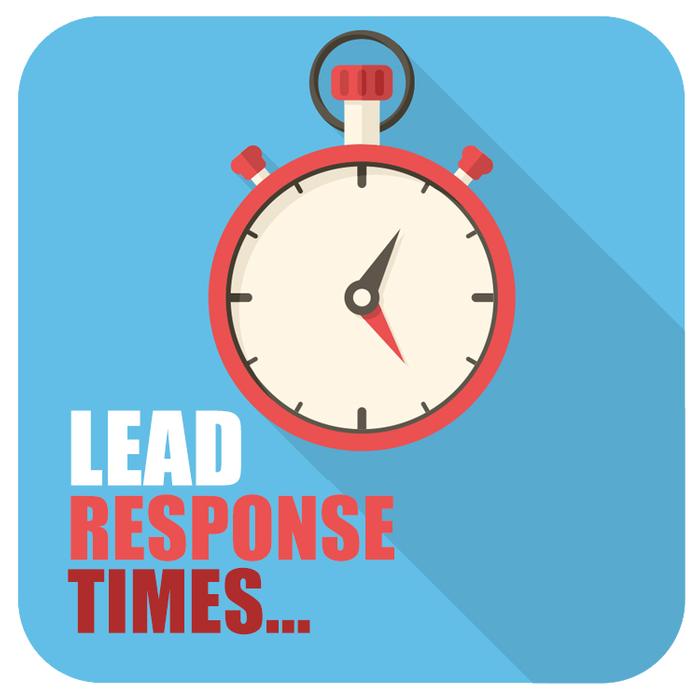 How fast are your peers responding to inbound leads? (hint: fast) - offrs reviews
Check out this breakdown from a peer poll by Inman in December 2017. Great tips on how fast you should probably be responding to your inbound leads.
Real estate cornerstone contributor, Inman, recently published a special report* detailing many of the facets of online leads we face as we enter the 2018 RE market. What stands out in the report is not necessarily the source or costs of online leads, but instead, the processes in place (or not) to cultivate those leads after we've scampered about so long to capture them.
In short (according to the reviews provided by the survey participants), it's not getting the fish on the hook that's our issue, but instead, the speed at which we respond to the catch that best determines whether or not we eat tonight. One participant details this out...
"...responding to an online lead has gone from responding within 24 hours to 90 seconds, and that this is a natural evolution. For those agents who know what they are doing, they have a system for those ready to buy from 90 days to 12 months to still be top of mind. Those beyond 90 days, you 'incubate with solid CRM'"
Another consideration is persistence. It's not enough to try once (or even a few times). For those getting the most online lead traction, it's all about persistence. Said one participant...
"I call, text and email within one minute of submission. If no answer, I call six times in the first hour of submission. I call each day four-plus times or until contact is made. If no contact, then I call, text and email weekly."
In all, roughly 50% of the participants in this study said they responded "momentarily," while another 33% did so within an hour and 11% within the day.
So where are you getting your leads? And what is your follow-up strategy? If you're not jumping on them, you might be skipping dinner. Is offrs the way to go for online seller leads? Yes, but you've got to work them. If you're looking to take the next step in growing your business, visit www.offrs.com today and review whether offrs is right for you and your team.
*Special Report includes Survey conducted by Inman (in association with offrs.com) between 11/10/17 and 11/1/17. Of the 409 survey respondents, 255 (62.35 percent) identified themselves as agents, 100 (24.45 percent) identified themselves as brokers, 11 (2.69 percent) identified themselves as coaches, and 43 (11 percent) identified themselves as "Other." offrs collects and provides topical insights, statistics, reviews, humor and best practices gathered from real estate professionals and consumer homeowner industry peers. If you're a broker or agent interested in learning more about seller lead generation or automated marketing services and solutions, visit www.offrs.com or continue to browse our growing collection of industry articles at www.offrs.net.
What are your thoughts?