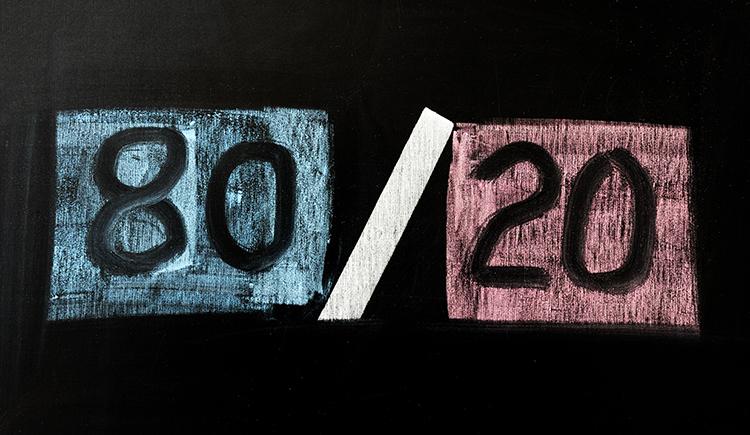 Buyer leads and seller leads - 2018 insights from an Inman special report with help from offrs.com
What do online leads look like as we head into 2018? Some surprising results. Insights and takeaways from an Inman Special Report.
Looking at a special report published by Inman* in December of 2017, we see some moving trends in the world of online lead generation. Most notably, that online seller leads appear to be significantly more rare than online buyer leads (for the 3/4 majority of the survey participants anyway). Here are some interesting takeaways that might give us some insight into what online leads will look like going into 2018...
"About a third [of the survey participants] believe online leads are more trouble than they are worth, while a little less than half say they offer value."
This is a notable theme in the report and comes as an important rift in the experience of the participating reviewers. Summarizing a good bit, while there is a separation between online seller and online buyer leads, online leads, in general, appear to be trending upwards in cost and downward in perceived ROI as agents scamper to optimize their business growth strategies.
However, as we would expect, those participants that are boasting a high return on value from online leads are the same that taut their "offline" lead follow-up and nurturing systems already in place to cultivate the leads they capture. Shifting the 80/20 rule to about a 67/33 split, with one of the participants spelling this point out plainly...
"I have personally generated over 4,000 online real estate leads and closed hundreds of thousands of dollars in gross commission income. It works only if you have a strong filtering, nurturing and follow up system"
Another interesting point, especially considering the 95/5 split in commonality for online buyer leads versus online seller leads is that they nevertheless seem to cost roughly the same (a little less than $5 or so). So what is the online lead capture rate?
19% are capturing 50+ online leads per month
17% are capturing 20 to 49 leads per month
14% are capturing 11 to 19 leads per month
20% are only bringing in 2 to 4 online leads on a monthly basis
Naturally, there's more to learn from the report than can be captured in this brief summary, but adding to the undertone message, no matter which lead you're going after and no matter which source you get you leads from… you've gotta work 'em.
Have you tried offrs? Have you used offrs to generate and nurture your leads...? What has your experience been ...in the end, you've got to work them, but offrs.com will do a great job at providing you with a solid stream of online leads to work. Check it out at www.offrs.com and review the results to see if it's the right solution for you and your team.
*Special Report includes Survey conducted by Inman (in association with offrs.com) between 11/10/17 and 11/1/17. Of the 409 survey respondents, 255 (62.35 percent) identified themselves as agents, 100 (24.45 percent) identified themselves as brokers, 11 (2.69 percent) identified themselves as coaches, and 43 (11 percent) identified themselves as "Other." offrs collects and provides topical insights, statistics, reviews, humor and best practices gathered from real estate professionals and consumer homeowner industry peers. If you're a broker or agent interested in learning more about seller lead generation or automated marketing services and solutions, visit www.offrs.com or continue to browse our growing collection of industry articles at www.offrs.net.
What are your thoughts?