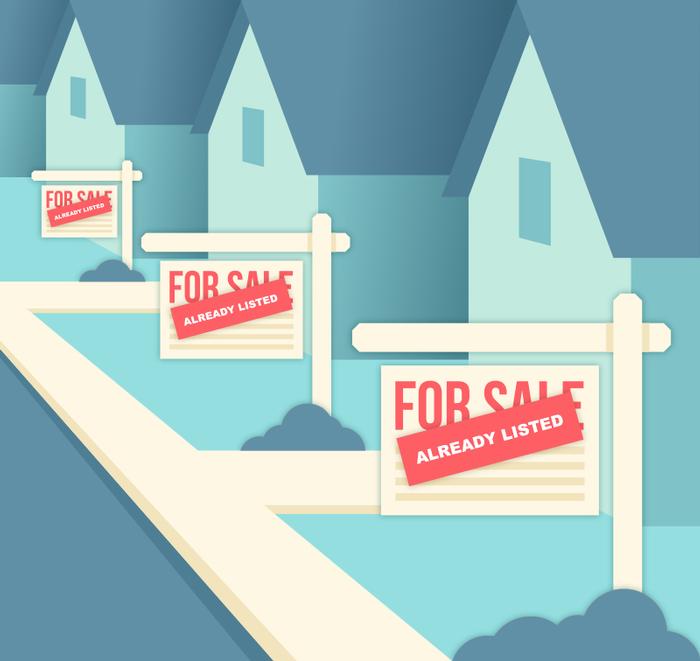 Head's Up! Housing Inventory at All-time Low... Time to Put Those Tools in Place!
Head's up, folks! According to a recent swarm of articles and reporting on the matter, it looks like we may be heading into a continued housing inventory shortage. It's time to put those lead gen and predictive analytics tools in place and buckle up for the bumpy road ahead...
As reported in a Wall Street Journal article released today, one of many on the topic these last few weeks, housing inventory is at an all-time low. Apparently, a perfect storm of increased home sales heading into the summer months (despite high pricing), combined with an already-low inventory, has resulted in further competitive pushes being put into full force by brokerages around the nation. It would seem that a listing war is now brewing and more so than in the last few years... if you are not first in the door with homeowners before they decide to list... you will likely lose out on diminishing listing opportunities for the year. Essentially, it's a "hold them if you have them, grab them if you don't" playing field coming up.
According to a U.S. Census Bureau and HUD report released this week (and cited by the article), there was a "5.2-month supply of new homes on the market at the end of May," well below the "5.6 level" reported at the beginning of the year. This market analysis should raise some flags as we now head months deeper into summer inventory levels. With a depleted product catalog, what was once a game of "push and shove," now sounds like a budding combat zone. In fact, Stephen Stanley, the chief economist over at Amherst Pierpont Securities went on record to say that "supply figures have been mostly below 6, the traditional mark of a balanced market, for years, but the inventory situation is much worse for existing homes, where [REALTORS®] complain of a chronic and acute shortage of quality homes for sale..."
As the competition now heats up for Q3 & Q4 of 2018, companies like iBuyers, Opendoor and Zillow are disrupting the highly-coveted listing market by going direct-to-consumer at a time when shortage of houses for sale reaches epidemic levels. This may in part, be due to a reprioritization of coveted leads within their non-exclusive lead marketplace. It's important to emphasize that in this shifting environment, only those that are actively growing their local influence (leveraging data, strengthening referral networks and ties to local businesses) are likely to survive the aggressive listing season ahead. With this being the case, the key to being first-in-line for any or all listing leads in your territory during this upcoming shortage is identifying and seizing all available listing opportunities well in advance of your regional competition.
To do so, you will need lead generation and predictive analytics which, when working together, will identify precious listing opportunities up to 12 months in advance of your competition in the area and help you combat the inventory shortage. But you will also need to remain one degree away from homeowners and, at all times, continue to protect your leads. Be sure to put in place all of your multi-channel marketing toolsets in order to stay top-of-mind with your leads and don't let them slip into the hands of your competitors. Email, texting, letter and voicemail campaigns will be absolutely critical in this upcoming, bloody RE space. If you don't have a lead gen, predictive analytics and multi-channel conversion solution in place, you'd better get one soon... lock down these exclusive solutions for your farm here. Head's up folks! It's about to get a little bloody up ahead...
offrs collects and provides topical insights, statistics, reviews, humor and best practices gathered from real estate professionals and consumer homeowner industry peers. If you're a broker or agent interested in learning more about seller lead generation or automated marketing services and solutions, visit www.offrs.com or continue to browse our growing collection of industry articles at www.offrs.net.
What are your thoughts?