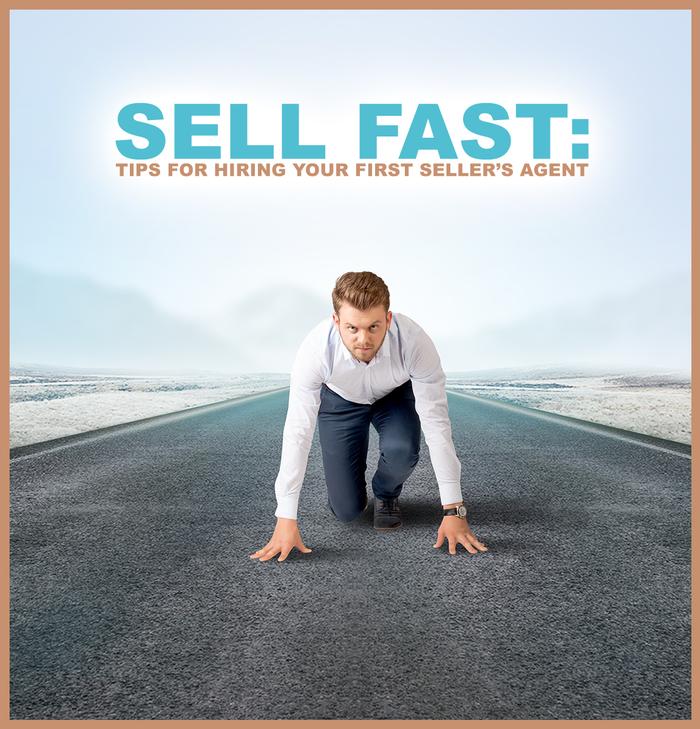 offrs.com Reviews: Hiring Your First Seller Agent While Closing On A New Home
Found that perfect home? Congratulations! But if you currently own, then you're going to want to time the close on your new home with the sale of your current one. Let's explore how you can do this as smoothly as possible...
Okay, so you've survived the home browsing experience, found your gem, and now you're gearing up to lock it down... congratulations! While you're fast becoming a seasoned home-buyer, this may be your first time tackling the home selling process. This guide will help you navigate the hiring of the right seller's agent in order to hit the window between closing on your new home and selling your current one. We'll also give you some first-time homeseller tips to consider as you venture into the market.
Different Strokes
First and foremost, let's state the obvious... buying and selling are two separate worlds. That said, you may nevertheless be surprised to learn that the agent that has helped you land your first and perhaps second home is now referring you to another agent for the home selling side of things. This could be for all sorts of reasons... from skillsets to operational capacity or, if you're moving from a starter home to a much larger home, you may simply be growing outside of the target market your current agent specializes in.
Of course, many agents do specialize in both home buying and home selling - just not everyone. This is important to know because it may mean that you have to go through the interviewing process all over again. In many cases, however, your existing agent will be able to give you a referral to someone they know and have worked with before. It just depends on your own situation and selected team.
Choosing a Seller's Agent
You do have the option to go it alone (FSBO or "For Sale By Owner"), but we don't and never have recommended this. All things being equal, you're better going into the jungle with a seasoned guide and in particular, if you're in the middle of both a purchase and a sale, then you're going to want a veteran team to make the timing work in your favor. Afterall, you don't want to be left paying two mortgages for some untold number of months! Assuming that you do need to find a seller's agent for your current home, you'll want to keep the following in mind...
Choose an agent who is tech-savvy and knows how to advertise your home online. Whereas buying a home largely leveraged your buying agent's access to home inventory, your selling agent will be accessing (and promoting to) their ever-growing list of buyer prospects. And if they're not utilizing every tool at their disposal such as social media and mass communication platforms, then you could ultimately be paying the price in DOM ("days on market").
Choose a team-player that works well with your buying agent. Timing is of the essence when you're straddling a sale and a purchase. A stray contract delay on one side may upset the timing on the other and if you don't have great communication and coordination across the board, then you might either be moving twice (once to a rental and once more to your new home) or as mentioned before, you may be left paying two mortgages!
Choose an agent who is knowledgeable about real estate in your area. This is no time to hire your wife's sister's husband who just got his real estate license. FSBO and novice agents may trade cost for time, but when you're trying to hit that narrow window between buying and selling a home without the need to double-pay or to pay rent in the interim, then timing is everything.
Sign a Listing Agreement
Once you have an agent you trust, you'll need to sign a listing agreement. The language in this agreement will be different across the states and will vary among different brokers, but in general, the agreement will define:
The list price you agree on with your agent.
The timeframe the agreement will be in effect (typically three to six months).
The compensation that the listing agent will receive upon closing the sale.
Preparing to Move Quick
Most agents will tour your home with you and identify anything that needs to be done before you start showing the house. You can expect that you'll need to give the home a very deep cleaning and that you'll be making at least a few needed repairs. But you may also be given advice on larger projects that could be more costly or time-consuming. With that in mind, you may want to schedule a walk-through well in advance of your home browsing process (just in case your home needs a little more handy work than expected). You might also want to consider hiring a professional stager, or doing the staging yourself.
While Your Home Is On the Market
Be prepared to stick it out (both financially and emotionally). It can take anywhere from two days to six months or more to sell a home, depending on your local real estate market, the condition of your home, the price and so on. If it's just you, that may not be a lot to ask, but if you're part of a larger family, this may mean some creativity in order to maintain everyone's spirits and/or sanity!
Don't jump ship... if your seller's agent is showing up with sleeves rolled up, working their prospects and marketing day and night, then they're likely doing their part and pulling their weight. While it can sometimes be in your best interest to lose dead weight as quickly as it is identified, patience with pros is where most homeowners miss that opportune buyer.
Expect Some Last-Minute Guests
Your real estate agent should have an aggressive marketing plan that includes things like putting your home on the Multiple Listing Service (MLS), advertising and marketing on social media and so on. They'll also likely be working their ever-growing list of buyers they've accumulated over the years and all of this will ultimately point people to your front door. That said, expect some well-deserved traffic and occasional last-minute vacates.
You can certainly set some ground rules about prior notice and showing times, but keep in mind that the easier it is for buyers to see your house, the quicker it will sell. Your agent may also want to hold open houses (a time when interested people can walk through your home without an appointment). Therefore, you will need to keep your home spotless, with everything in its place throughout the time your home is listed on the market.
Expect Lookie-Loo's
A yard sign is going to be placed on your lawn (assuming that your HOA permits it) and this will naturally draw in onlookers randomly driving by. While it's not encouraged, you may receive an occasional knock or two from people seeking an impromptu, on-the-spot tour of your home. In these instances, it's suggested that you direct them to your agent (the preferred tour guide).
Different real estate agents will bring their clients to a showing of your home, so don't be surprised to see new, friendly faces leading small tours up your driveway. As part of this process, a lockbox will typically be used to let these select, trusted agents into your home. You'll provide a key for the front door and agree with your agent on where to place the box itself.
Final Thoughts
Remember, you're not alone in this adventure... but also, that timing and communication with all parties is going to be pivotal for your family's success. If a buyer or seller backs out, it may upend things a bit and you'll need a team there to back you up and get the ball back in play. While the experience may appear a bit daunting, the pros do this on a daily level and will be able to guide you through it (ideally with relative ease)! By the end of this, you should be in your new home, having learned a new skill and having managed the process for your family. You can do this.
offrs collects and provides topical insights, statistics, reviews, humor and best practices gathered from real estate professionals and consumer homeowner industry peers. If you're a broker or agent interested in learning more about seller lead generation for real estate or automated marketing services and solutions, visit www.offrs.com or continue to browse our growing collection of industry articles at www.offrs.net.
What are your thoughts?