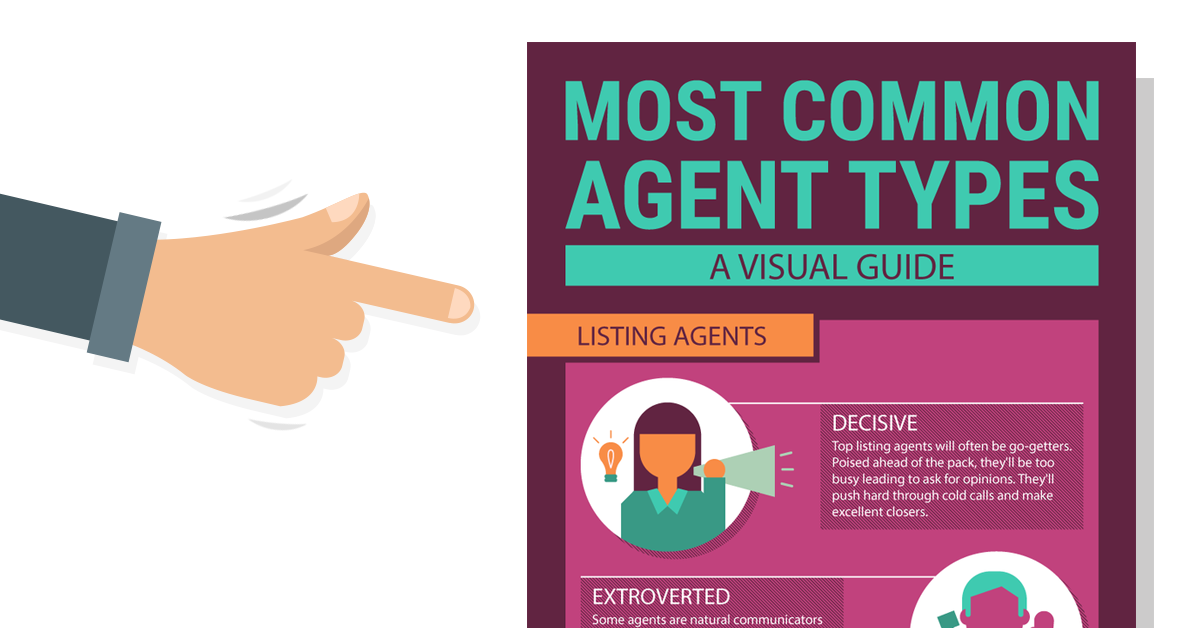 What agent personality are you?
Find yourself on this visual, real estate industry chart!
Curious what type of agent may be best for you? Maybe you're an agent wondering where you fit on the scale among the latest real estate trends. Well, here's a quick, visual guide to the most common agent types you'll run into out there. Enjoy! Not all agents are the same, for certain. But where does your agent fit into the mix? See if you can spot them on this helpful visual guide as we explore the latest in real estate trends!

offrs collects and provides topical insights, statistics, reviews, humor and best practices gathered from real estate professionals and consumer homeowner industry peers. If you're a broker or agent interested in learning more about seller lead generation or automated marketing services and solutions, visit www.offrs.com or continue to browse our growing collection of industry articles at www.offrs.net.
What are your thoughts?