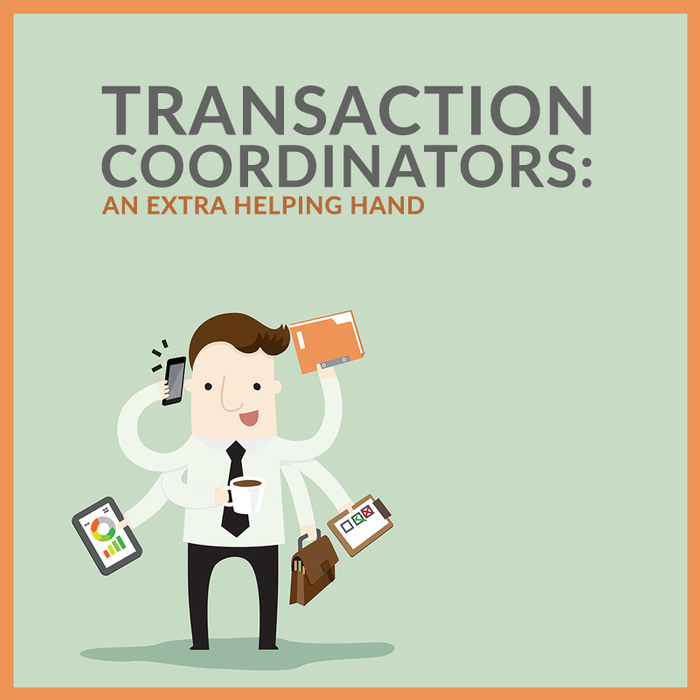 offrs Review: Why You Need a Real Estate Transaction Coordinator
What's a Transaction Coordinator? Have your Transaction Coordinator field the answer... you've got sales to close today! Looking for ways to free up your time? Maybe you need a Transaction Coordinator. Let's review!

You've worked hard to build the perfect agent team. Now it's time to make sure it all comes together and works like a well-oiled machine. The last thing you want is to let a lead slip through the cracks, to miss an important deadline, or to have multiple agents contacting the same client - oops. It's inefficient and damages your brand. Other industries might refer to someone that handles the flow (the... ins and outs of day to day operations) as a "Traffic Coordinator." While that paints the picture of their value to the team, in our industry, we call this person a "Transaction Coordinator." Before we get into what a Transaction Coordinator is and what they do, let's first look at the hole in our operations that warrants the role...
The CRM cage
Okay, so CRMs (Customer Relationship Management tools) are a great resource that can definitely help real estate teams better manage leads, share contact information with other team members and perform various marketing operations like sending mass emails, direct mail pieces and so on. It's fair to say that most pros value CRMs (even if they are frustrated by the daily hand-holding required by them). Some agents are just more proactive than others at keeping up with updating tasks and notes. Ultimately, what agents want is more time to focus on their clients and relationship-building, not growing task lists to fill out. So if you're hoping to create more time, be more organized and reduce the hours your team spends in the CRM cage, then you might consider the benefits of a Transaction Coordinator.
What does a Transaction Coordinator do?
A Transaction Coordinator or team assistant handles non-selling tasks so that you can focus on your clients and, contrary to what you may think, a Transaction Coordinator should be one of your first team hires. The person in this position could be licensed or non-licensed. A licensed assistant can show homes, answer property-related questions and perform property-specific tasks (and they might be eligible for a cut of commission). A non-licensed assistant can't show homes or perform property-specific tasks, but can still be a great help with transaction paperwork, scheduling, helping prepare for Open Houses and keeping other team members on track.
A Transaction Coordinator should be able to manage the details of several transactions at once, whether you are representing the seller, buyer or both. He or she will keep the team (and the client) updated and on task, from listing to contract and from contract to closing. The assistant may work extensively in the CRM to create and maintain a calendar of events and detailed checklists. All parties can be updated via the CRM or other messaging channels whenever a task is completed. This person can also help with market research, property research and serve as a liaison between multiple parties.
Benefits of hiring a Transaction Coordinator
While you may be hesitant to bring on someone who isn't a closer or that doesn't even bring in clients, this position is actually crucial to cutting costs and making more money across the board. Time is money and a Transaction Coordinator will save you a boatload of time. Also, your agents will appreciate you for freeing them up to do the selling, showing and other client-facing tasks that they love, instead of the administrative paperwork that they half-heartedly commit to. A team Transaction Coordinator may even become a selling point when looking to grow the crew. After all, when shopping the competition, experienced agents will lean towards a team with more support.
While the Transaction Coordinator is, first and foremost, a benefit to the agent, the coordinator can be a big help for the clients, too. There is less chance for error and delay which can hold up the sale of their home (ultimately costing them more at closing). Another advantage of the assistant position is flexibility. You could hire someone to work on-site or work from home remotely. There are a lot of options to consider and with these, come flexible compensation (depending on the job, location and terms you work out). Too many to go over here, but if you're interested, explore the option of freeing up your coveted closer resources and look into a Transaction Coordinator...
offrs collects and provides topical insights, statistics, reviews, humor and best practices gathered from real estate professionals and consumer homeowner industry peers. If you're a broker or agent interested in learning more about seller leads for real estate or automated marketing services and solutions, visit www.offrs.com or continue to browse our growing collection of industry articles at www.offrs.net.
What are your thoughts?