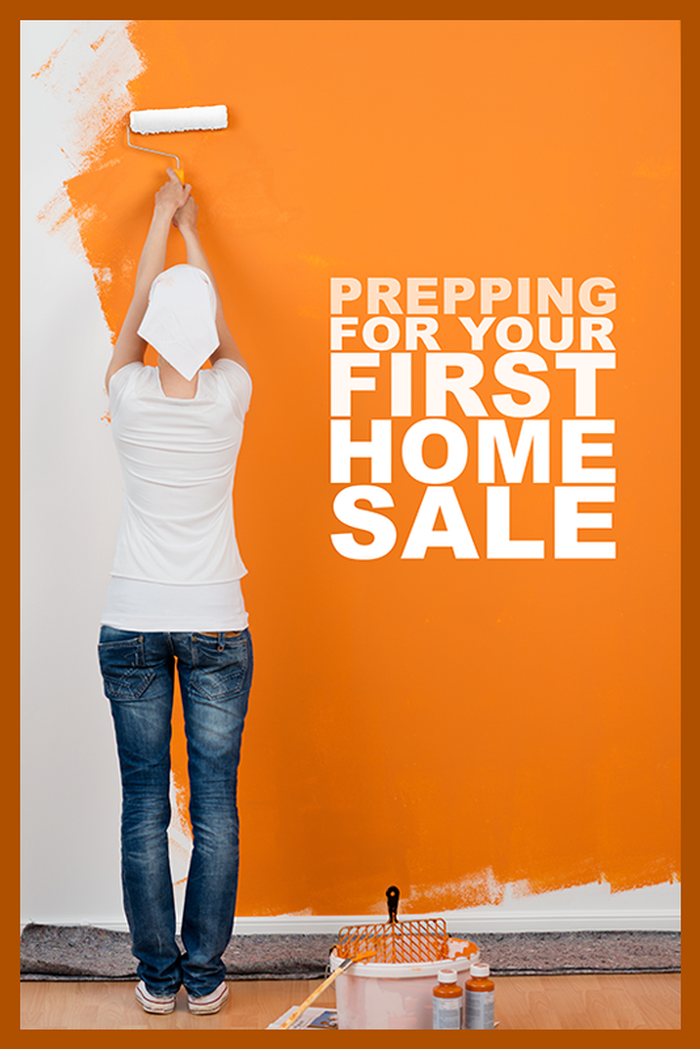 offrs reviews best practices for first-time home sellers (a layman's guide)
There's a first-time for everything. You already have purchasing a home down, but now it's time to sell. But what is this going to involve? We put together this layman's guide to listing which will help you along the way. This will best be used as a central rallying point between your agent of choice and your home-selling team. Let's review...
As seen at Topix.com...
Okay, so you've been through the home-buying process already, but now it's time to list, recoup as much of your investment as possible and begin the next chapter in your life. For some, this will be the moment you've planned out so long ago, while for others, this will just be another opportunity to salvage whatever you can for an ROI. Whatever your story, here's a helpful guide that will get you pointed in the right direction. Let's explore...
Choose your team wisely
First, a quick tip: connect with an agent. Sure, it doesn't hurt to do all the homework you can in advance, and you may have family by your side, ready to rock this listing, but there's just no replacement for the depth of knowledge and access to resources that an agent specializing in homes like yours can provide. Consider the time and money involved in going it alone. Realistically, you're likely not in a position to sell your home yourself (remember that it's a 24/7 gig) and you'll typically make more from your listing if you work with a professional. FSBO (For Sale By Owner) listings can work, but like an engine block overhaul or corporate tax preparation, some things are best left to the experts (assuming you don't have 2 years to shuttle tire-kickers to your home day and night). If everything lines up just right, an agent can get you sold in weeks.
Many of the roles you've encountered in the home purchasing process will be the same when it comes time to list your home, but the approaches will be quite different. You may, for instance, decide to use the agent that helped you find your home in the first place. This can have some benefits and drawbacks that you'd need to weigh. On the plus side, they know your property and have personal history with you - they may even have names of interested buyers from way back before you took hold of the keys. However, listing a home is a different animal and while most agents cross over into all areas of real estate consultation (from buying consultation to selling consultation, for instance), some may not be as adept at the skillsets required for a quick and successful sale. So you're going to want someone with a plan. And while that goes without saying, "baked cookies" isn't a plan.
If you're looking for a new agent, then you'll want to align yourself with either someone that can demonstrate how their system has worked for past clients (preferably in your neighborhood or listing price range) or someone that has the same marketing philosophy as you. This way, they can make a case with the data they've collected for best practices in moving properties in the area, or at very least, you'll be on the same page at the starting gate. Choose an agent who is tech-savvy and knows how to advertise your home online. You don't want to get caught up in tech-hype, but social media does work for home listings (it's a natural fit for guerrilla networking). That said, choose an agent who is also an offline networker and someone that is armed with the latest housing market data for your area. This is an important, life-changing moment for your household - it's not the time to hire your wife's sister's husband who just got his real estate license. Choose your team wisely.
The Listing Agreement
When you find the perfect agent for you, you'll need to sign a Listing Agreement. The language in this agreement may differ between the states and/or with different brokers, but in general, the Listing Agreement will work to define:
The list price you agree on with your agent.
The timeframe that the agreement will be in effect for (typically three to six months).
The compensation that the listing agent will receive upon closing the sale.
It's understood that this agreement is pretty standard and serves to protect everyone's interests from a legal perspective. What's not often discussed is that it also serves to set your expectations. "Three-to-six months" should tell you that while selling your home in "weeks" is possible, it will most likely be months of back-and-forth with those tire-kickers mentioned earlier. This is good though (as long as you can plan for it). Because you're not trying to find one buyer... you're trying to find several buyers (fallbacks) who are willing to negotiate their upper limits on the listing price. Be clear and set expectations, but also do your best to prepare for the unexpected.
Prepare Your Home to Sell
As the homeowner listing your home, your new role is maintenance and advocacy. You're going to be in charge of handing over the property in the best possible light every day, be that with a consistently-maintained deep-clean or arming your agent with the inside scoop on everything that makes your house a home. Your agent will tour your home in advance and identify anything that needs to be done before you begin showing the house.
Remember to talk with your agent before you launch into any projects as some projects may not be as important or valuable as you might expect and, worse case scenario, you might take a renovation project in the wrong direction, spending time and money that ultimately hurts your ROI. Is granite or marble in this season? What about next? It's easy to make a $10,000 mistake this way or that, so get the data ahead of time by working with your agent and communicating openly.
Staging is a whole other animal and we've discussed this in other articles. Your agent will have better feedback on this, given their understanding of moving properties in your area. Ultimately, it will come down to your resources and the market/buyers' tastes, but staging can make a huge difference (whether you stage up with all new furniture or stage down, minimizing your furniture and maximizing your space). Some buyers need inspiration while others like a clean canvass to work with. Again, check with your agent. They'll know what translates into a quicker sale with the highest ROI.
Be ready to step aside
It can take anywhere from weeks to months (or more) to sell a home, depending on the state of the market, the condition of your home, the listing price, your flexibility, and so on. When we say that your new role is as an advocate, this means more of a pre-production role. Once your home is ready to start accepting visitors, you'll be expected to vacate on a moment's notice in order for your agent to take over as tour guide and sounding board. It's a tag-team effort and if you're still in the ring after your partner has tagged in to do their work, then you're going to be stepping on their toes and hindering their ability to hit your listing price and ideal timeline. So, prepare for the long-haul and this might mean planning on stepping out here and there for popup appointments.
You're going to be in the spotlight
Your agent should have an aggressive marketing plan that includes strategies like putting your home on the Multiple Listing Service (MLS), advertising on home search sites, social media, placing street signage wherever possible and so on. So you can expect a lot of random stop-bys (even if you've specifically stated that you want people to work through your agent). It's just part of the deal, so prepare for it. Carry a stack of your agent's cards with you and offer to connect any on-site onlookers with your agent as quickly as possible. You certainly don't want to lose a genuine prospect in the assumption that the lead will do the work of reaching out (if that were the case, they'd likely have done that already instead of stopping by for an anonymous looksy). Good news is that once you connect the two, your work is done. Hey, it helps having a partner to do the heavy lifting!
It's important to know and accept that your home will become a product - it's a good thing. A yard sign will be placed on your lawn (assuming that your HOA permits it) and agents you've never met before will bring clients by, using a lockbox to get access to your home (you'll need to provide a key for the front door and agree with your agent on where to place the box itself). You can set some ground rules about prior notice and showing times, but the easier it is for buyers to see your house, the quicker it will sell. If your agent agrees that your home is a candidate for an open house, then, as mentioned above, you need to be prepared to keep your home spotless the whole time your home is on the market.
All this may be a little unnerving, but it's a time-honored process that works. Hopefully, this quick guide will help you on your way, preparing you for the choices you have ahead of you. You'll be more successful if you remain flexible and surround yourself with expert advice. It likely won't be what you know, but what you ask that matters most, so stay open and remain proactive in your team's efforts to hit your listing price and timeline goals.
offrs collects and provides topical insights, statistics, reviews, humor and best practices gathered from real estate professionals and consumer homeowner industry peers. Agent or agent team actively seeking lead generation for real estate agents? Visit www.offrs.com or continue to browse our growing collection of industry articles at www.offrs.net.
What are your thoughts?