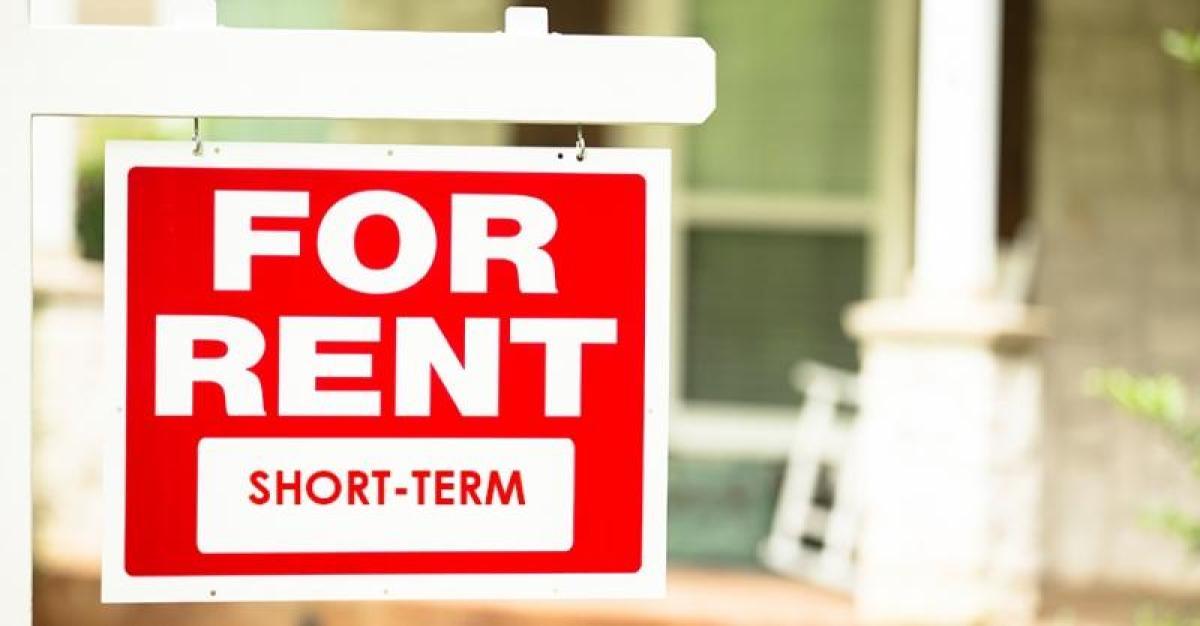 What You Need to Know About Short-Term Rentals
Are you considering turning a property you already own into a short-term rental? Perhaps you are a real estate investor actively looking for properties that would fit well in this niche. Regardless, you will need to make sure you know the ins and outs of these types of rental properties before getting started.
Are you considering turning a property you already own into a short-term rental? Perhaps you are a real estate investor actively looking for properties that would fit well in this niche. Regardless, you will need to make sure you know the ins and outs of these types of rental properties before getting started. You want to determine whether it is the right option for you or if long-term rental properties are a better solution.
What Are Short-Term Rentals?
Properties that are rented or leased for less than 12 months are considered short-term rentals. These types of properties are often used for vacation rentals, but they can be used for other purposes, as well.
For example, they could be rented to people who are traveling for work and who will be in the area for several months. They could also be used by someone moving to a new city, who is looking to buy, but needs a rental for a month or two before they get into their new home. There are plenty of ways to use short-term rentals, and this is one of the biggest benefits they offer. Of course, before choosing one of these properties, you will want to make sure you understand both the advantages and disadvantages.
Are Short-Term Rental Properties Good for Real Estate Investors? The Pros and Cons
First, let's consider the benefits that come with short-term property rentals. For starters, you get to determine when you want to rent out the property. You determine which days, weeks, and months you want to rent. You can have it available for rent all year long, or you can designate certain months when you use the property for your vacation rental if you wish.
Another benefit is that more and more people are becoming accustomed to choosing these types of properties rather than hotels and motels. They prefer the privacy and convenience that comes with short-term rentals. As long as you have a property in a popular location, you should never have trouble finding people who want to rent from you.
There is also the advantage of these properties having the potential to be more lucrative. With a nice vacation rental property, you could charge $1,200 a week. This would allow you to potentially earn $4,800 per month. However, you might only be able to charge $2,000 a month or less for the same property if it's a long-term rental. Consider the price of other rentals in the area to determine how much you might be able to charge. As you can see, there is greater potential for short-term properties.
If you have a bad long-term tenant, you will likely have to go through a long and costly eviction process. Fortunately, you don't have to do through that hassle with short-term renters since they will only be there for a limited period.
These are just some of the nice benefits that can come with short-term properties. There are also a few potential disadvantages. Typically, there will be more maintenance costs and upkeep with these properties. Additionally, there may be certain times of the year when it doesn't earn as much. By charging more during the busy season, though, you can typically make up the difference and then some.
Keep in mind that with short-term rentals, you will be paying the utilities. With most long-term rentals, the utilities will be paid by the tenant. Of course, you can always build the average utility costs into the amount you charge for the property.
A final disadvantage is that you typically don't have the time or resources to vet each short-term renter that comes through. This does somewhat increase the chance of having the occasional tenant who is not respectful of the property or the neighbors. Fortunately, they will only be there for a short time.
What Types of Properties Work Well for Short-Term Rentals?
What should you consider when you are looking for these types of rentals? While you could use just about any type of property, you will find that some tend to work better than others if you want to keep rentals high and generate a nice profit.
Detached single-family properties, condos, and townhomes can all work well. However, cabins and cottages can be good options, too, particularly if you are buying them for vacation properties in popular areas.
When making your decisions, you will want to think about the area where you are buying. What is it about that area that draws people to it, and what type of people does it draw?
If you were buying a property in Las Vegas, for example, you might want to find luxury properties or condos that would work well for people coming into town with their friends for a week of fun. Of course, you could also look at single-family homes just outside of the city center if you are trying to cater to families.
If you are looking at properties in a rural area that's near a ski resort, lakes for fishing, etc., you could find cabins for sale that would work well for the types of renters you hope to find.
The area you are considering might have a robust economy and large businesses. This means there will be a need for housing for employees who are coming for training, seminars, or short-term work. If that's the case, you will want to have a property that is convenient to those locations and that is still close to attractions, dining, and other things to do.
Consider the location even before you start looking for properties. This will help you to better understand the sorts of properties that will be most lucrative.
How to Find Short-Term Rental Properties to Buy
When you start to look at the individual properties you want to use as short-term rentals, you will want to be careful. Keep in mind that some HOAs, condo buildings, etc. might have rules against offering short-term or even long-term rentals, even after you own the property.
The best option is to work with a real estate professional who knows the regulations and rules, and who can steer you away from properties and communities that aren't a good fit. It's not just about finding a great home. It's about finding a home that works for this specific type of rental. You are buying for your business and not for your own enjoyment.
Platforms to Use for Short-Term Rentals
When it comes to renting the property, you have quite a few platforms where you can advertise. Keep in mind that these platforms will typically charge a fee for using their service. It tends to be relatively small, though, and it's part of doing business with these types of properties.
Some of the most popular platforms include Airbnb, VRBO, FlipKey, HomeAway, and Booking.com. If you are going to be renting a property that's used primarily for those who are traveling on business, you might want to consider an option like Corporate Housing By Owner.
Check out the options and get your property set up on them so you can start renting. You will need to have a good description of the property, and the more photos you have the better. You want to show off all of the best aspects of the place to get more renters.
Outfit and Maintain the Short-Term Rental
You will quickly find out that you have quite a bit of competition in this field, which means you need to make your property stand out. You can do that by offering not just a great space, but also excellent amenities and features. Have cable, Netflix, and other streaming services. Offer free Wi-Fi. Consider getting a BBQ, a hot tub, etc. You don't want to break the bank improving the home, but you do want to give people a reason to choose your rental over others.
Additionally, you will want to make sure that you keep the property clean and properly maintained. This means it should be checked out after each guest leaves and before someone new arrives. Replace anything that has been damaged or that has a lot of wear and tear. Hire a professional cleaner to go through the space, too.
Having short-term rentals can be a lot of work. If you aren't in the same city or state as your rental, consider hiring someone to handle the rentals for you. Look for someone to manage the property, handle repairs, hire cleaners, etc. This will eat into your profits, but it will help to make your life a lot easier. For those who own several properties in the same general location, it can make a lot of sense.
Whether you have just a single short-term rental property or several, they are a great choice to add to your portfolio. Just make sure you remember all of the pros and cons and spend time to get properties that will earn for you now and into the future. When you are choosing properties, make sure you work with agents who know and understand short-term rentals.
What are your thoughts?