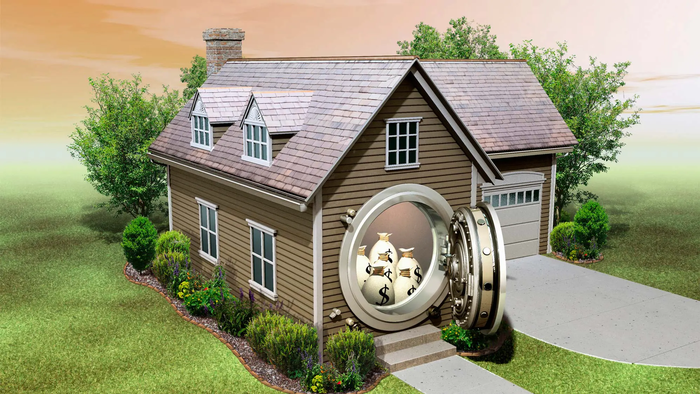 What Is House Hacking and Would It Work for Me?
House hacking can come in several forms. It could mean you have a single-family dwelling and you rent out a guest bedroom. Or maybe you own a duplex and rent out one side to someone else. Either way, that's what house hacking is.
Those of you reading this article may be new to the idea of house hacking or might be looking for more detail about the process. Either way, defining the term is the first thing we want to do.
So what is house hacking? It's a practice where you own and live in a section of a property but another part is rented out to help you with your expenses.
House hacking can come in several forms. It could mean you have a single-family dwelling and you rent out a guest bedroom. Or maybe you own a duplex and rent out one side to someone else. Either way, that's what house hacking is.
Common Reasons to Participate in House Hacking
Why are people interested in house hacking? This is likely the second question you have and it's a valid one. The simple reason is to make money. The ultimate goal is to gain enough rental income to make up for the expense of owning a property. At the same time, you get to remain there in a comfortable living environment.
But this isn't the only reason to look into house hacking. A lot of people want to get started in real estate investing but don't have the initial money needed. House hacking is the ultimate way to change that. Tons of real estate investors started with house hacking.
For the majority of people, housing is a huge chunk of their expenses, no matter how much money they bring home. When that expense disappears, it leaves you with the chance to start saving – and do it fast. It's one of the top ways to start building wealth.
While anyone can engage in house hacking, it works extremely well for young homeowners. You will, however, need to learn how to be a landlord to move forward.
Would House Hacking Work for You?
As mentioned, a perk of house hacking is that you can cut down on living expenses. You might have heard of the 30% rule when it comes to housing. The idea is that you should spend about 30% of your earnings in a month on rent.
If you're someone who makes $3,000 a month, this means spending $1,000 on rent. The problem is, for Americans, most of us spend 40% of our income on rent. With rising property costs, this isn't likely to change. It especially affects younger generations who are more likely to rent than own.
When you spend less on your housing, you have the chance to invest in your future and improve your quality of life. It's a major benefit of house hacking but it's far from the only one.
House Hacking Benefits You Need to Know
Reducing or cutting out the costs of housing is merely one reason to consider house hacking. There is an assortment of other reasons to move forward. We'll go over a few of them below:
Enjoy flexibility: If you have an evolving lifestyle, house hacking provides the flexibility you need. For instance, maybe your company transfers you to a new location for several months. Your home can be rented out and you still bring in that income. The property can always be converted as a family grows.
Gain knowledge about real estate: When you live near tenants, learning to be a landlord will occur quickly. Having personal involvement in the process will provide you with important skills to perform maintenance tasks and manage properties.
Create wealth using passive income: When you are house hacking, the extra income you earn makes it easier to pay down your mortgage. Once that is done, you can save for a new investment property. Each of these properties provides income on a mostly passive basis.
Lessen risk: Another benefit of house hacking is the ability to reduce your risk. It takes the risk out of a home purchase since you'll be subsidizing all the monthly costs associated with owning a home. You can build equity and reduce costs while having more savings for investments.
How to Get Started with House Hacking
House hacking is similar to any other purchase of a home, except you want to look into the property more seriously, as well as the rental potential. Below are the seven steps to start house hacking if you are at the beginning of the real estate purchase journey.
1. Check Your Finances
The first thing you need to do is check your credit. FHA loans require a minimum of 580 and traditional loans start at 620. Don't worry too much if your credit score isn't where it should be. Focus on increasing it and then you can move on to the other steps.
2. Obtain a Mortgage
Being pre-approved for a mortgage is the next step in the process. You'll fill out an application for a lender, agree to a credit check, and provide several financing documents. Once that's complete, the lender will decide whether you are prequalified and give you an idea of how much you qualify for. This is a good guideline to look into properties you can afford.
3. Choose an Excellent Agent
Many people choose to work with a real estate agent. It's best to select someone who has worked with investors and knows about house hacking. Looking at a property in terms of investment is different from choosing one as a typical family home. The right agent will assist you with finding, screening, and placing tenants down the line.
4. Do Some Market Research
Before you purchase a home, you should look into where it will be located. Check whether the typical rental rates are enough to cover the cost of your mortgage. You should also look into zoning laws since some places prohibit rentals. Tenant protections and laws are also things you should be aware of.
5. Select the Best Property
Now you can start the process of looking for the right property. Look at the home as a rental so you can be sure you make money even if you move it. This also gives you coverage in case of vacancies. The property you choose should either get your mortgage to zero each month or as close as possible.
6. Close on the Loan
After making an offer, the seller can accept or decline. If it's accepted, the lender will underwrite your loan, order an appraisal, and schedule a date for closing. This is the point where you pay the down payment and closing costs, sign the paperwork, and get keys to the property.
7. Move in and Select Tenants
Finally, you can move in and start screening potential tenants. A few of the things you should do in the process include employment verification, a credit check, and a background check. You can bring in someone else to handle the rental process or do it on your own.
Tips for House Hacking Successfully
Before you start house hacking, you need to have a strategy for the process. Will you be getting a roommate, converting the garage, or putting a spare room up for rent? All of these strategies are possible but what you choose will depend on preferences as well as what the property is suitable for.
On top of that, you need to be certain that you manage all aspects of house hacking professionally. That means tracking all your income and expenses, setting a fair rental rate, and having a lease agreement for whoever moves into your property.
It's also useful to be aware of the tax benefits that landlords can take advantage of. When you have expenses related to renting the property, those are tax deductible. Be sure you have a reliable system to track all these things to enjoy the best tax deductions. This also helps cut down on the tax liability of the money you earn, which gives you additional profit.
If you're using a single-family home for house hacking, be aware of how many people can live in it. This can be complicated due to local and state ordinances. In most places, you can use something known as the 2+1 rule. This means every bedroom can fit two people plus one additional person in the home. So, for a three-bedroom house with a living room, up to seven people can live there.
Final Thoughts
If you're excited to get involved in real estate investing, house hacking is an excellent way to start. It lets you learn everything you need while providing you with money to afford other investment properties. House hacking makes you an entrepreneur so get out there and start scoping out your opportunities.
When managed well, this could be just the first investment property of several. It could also fit into your investment and wealth-building strategies moving forward. Make sure you're armed with the information and tools you will need to do this successfully. This will help you run professional house hacking services, maximize your cash flow, help you scale your portfolio, and build wealth.
What are your thoughts?