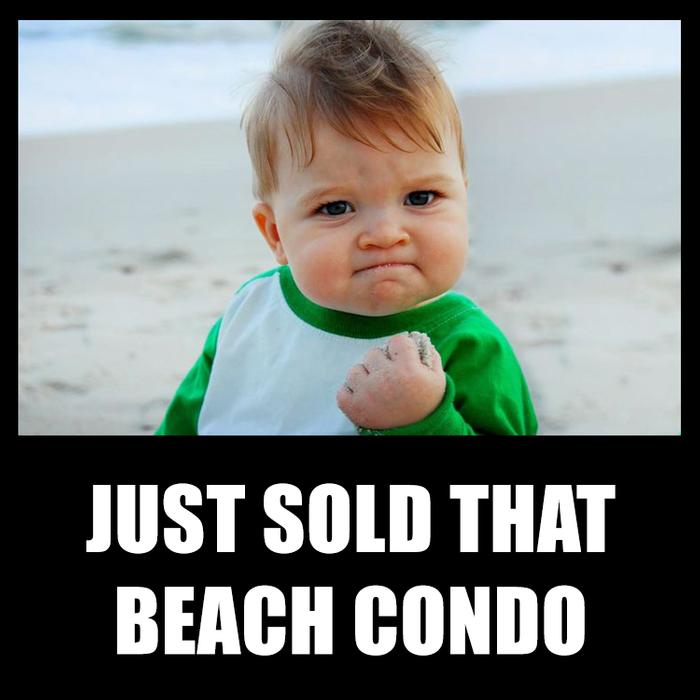 Just sold that beach condo! And most likely using offrs.com services to sell it!
Cute stories, funny comics and little memes for realtors and agents.
What more need be said? If you've recently sold a beach condo, then quickly shoot this on out via social media now to let everyone know. Oh, and congrats! =)
offrs collects and provides topical insights, statistics, reviews, humor and best practices gathered from real estate professionals and consumer homeowner industry peers. If you're a broker or agent interested in learning more about seller lead generation or automated marketing services and solutions, visit www.offrs.com or continue to browse our growing collection of industry articles at www.offrs.net.
What are your thoughts?