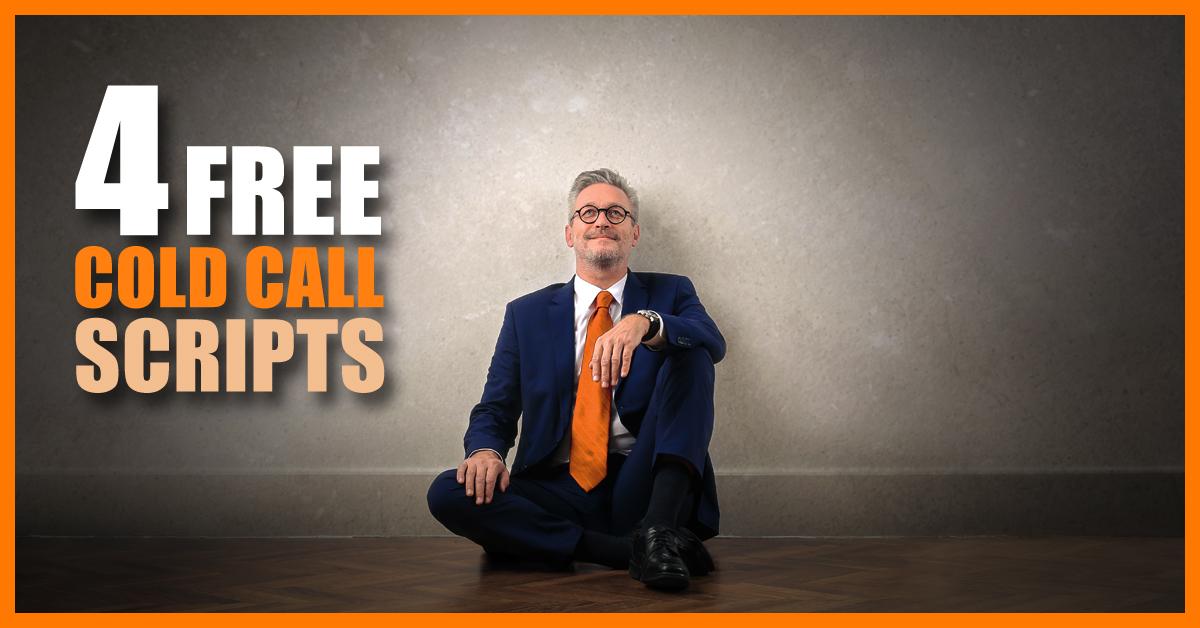 Real Estate Cold Calls: offrs Reviews 4 Scripts
Get your script on with these 4 free scripts and tips...
Warming Up Cold Calls
A phone call is a very personal experience, especially for today's generation of residents. Advances in technology have injected "pause" or "end" buttons into nearly all social interactions and many people simply aren't as comfortable at fluid, spontaneous engagements anymore. You may be (and hopefully are) because you do this daily, but given the option of a "call end" button, most residents are going to choose that over one-on-ones with a stranger.
So it'll be up to you to build a bridge within the first few seconds and a great way to warm up a cold call is with some immediately-dropped common interests and a solid reason for the call in the first place. If you don't have both, it may be awkward. If you don't have either, you're inevitably going to burn this lead and put a dent your local brand integrity.
Common interests: Common interest is fairly easy and you'll see it hinted at (or straight-out dropped) in the following scripts... "neighbor" (the "who"). We encourage this because when someone receives a call from someone within their immediate, real-world sphere of influence (in this case, someone that lives next door or down the street), they're more likely to pay attention. In one word, you're dropping a lot of walls. But you'll have to back this up with genuine proximity to them, otherwise, it may backfire. If the territory you're calling is outside of where you live, you'll have to come up with something truly personal to connect with them on.
A solid reason for the call: This is the "why" and it's actually easier than finding common interests because you have so much to choose from and because you have control over the list. We recommend sending a branded community letter, housing market report, coupon packet or other physical item of value before making any personal call, but there may be all sorts of reasons this isn't possible. If you don't have something physical to center your conversation around, then you'll have to find some other item of common interest that might have some value to them. If your community doesn't have a facebook page, a community watch, a babysitting or pet-sitting list, a carpool sign-up, annual neighborhood yard sale or other potluck or holiday events, then any one of these will do.
When you call with both of these in place, you're not calling to sell you (you're not calling to sell anything). You are who you are of course (the best agent in the region and the only agent that the neighbors in the community trust), but you're just calling to check if they've received that thing of value you sent them or to involve them in a social activity of some local importance. In short... you're delivering something of value.
Be Present
Dedicate 15 minutes to the call. Obviously, most won't last that long, but give yourself 15 minutes for the ones that do. Speak in a soft tone, but with firm conviction. While you do not want to sound weak or timid, a commanding and domineering voice will shut them down during and after the call. The call should stay centered around the reason you selected for the call. If it naturally sways away from that topic of focus, then try to steer the conversation back to anything they've found common interest in... anything other than your real estate skills or their real estate needs.
But what if they have genuine real estate questions right there - shouldn't you seize that opportunity? Absolutely, but you're going to want to use that invitation to meet with them in a dedicated setting. Mostly, because you're here now to build trust and shifting the call to meet other needs eats away at that just as the relationship is forming. But also because lead conversion happens over time. You want that next meeting and it can even be set for later that day, in person and at their home.
Take a look at some of these call scripts and see which one feels more natural to you. Sure, it's good to expand your horizons a bit, so experiment with some new approaches, but if it doesn't feel right, then do modify them to fit whatever seems most comfortable. Most importantly, don't read from the script. Memorize it, read it in a mirror over and over. Practice with your cat, dog or plant if necessary. Then, when you're on the call, pause between comments and questions... it's a conversation (be present for it).
Cold Call Scripts
That was a lot to digest, but it's so important to hone your skills with the latest best practices. In today's world, nothing is more needed (or effective) as personal interactions. You just have to drive them the right direction and avoid being creepy, pushy or invasive. So it's up to you to make these yours... to make it real and be genuine. Don't push you, but instead, talk about the common interests you share. Here are some templates that you can make real...

Hi, my name is ______ (your name) and I'm our local real estate specialist here at ______ (community name). I'm calling to connect with other residents in our community, how are you doing today?
PAUSE AND LISTEN
Well, as mentioned, I wanted to reach on out to you this afternoon. In all this hustle and bustle, we don't often get a chance to meet our neighbors anymore, right?
PAUSE AND LISTEN
We've got such a lovely community here and as the neighborhood's real estate specialist, I do as much as I can for our friends in the area.
I want to learn more about how we can help one another as a community. We have a neighborhood welcome kit I've put together if I can stop that on by at some point...?
(IF OK): Great, I'll drop it off sometime tomorrow. I'll be sure to put in some great area coupons. We've got a lot of great restaurants in the area you should know about if you don't already!
or
(IF NO): No worries. You have my number and if I can help you with anything, just let me know!
Anyway, let me give you back your day. It's a pleasure meeting you and I look forward to meeting you in person here sometime soon!
Bye!

Hi, I'm your neighbor here in ______ (community name) and I'm reaching out to residents in our community to personally invite everyone to our upcoming neighborhood potluck dinner taking place next month… I don't think we've had a chance to meet yet... how are you doing?
PAUSE AND LISTEN
Well, we're very excited about the event and if you're interested, I can send you the invite. It's a great opportunity to meet neighbors and share recipes!
(IF YES): Sounds good. I'll put you on the list for the event. What's a good email to reach you at?
or
(IF NO): Oh, we're sorry you won't be able to make it, but we'll have some other great events to come!
It's been great meeting you and I look forward to meeting in person someday soon!
Bye!

Hi, I'm one of your neighbors here at ______ (community name). How are you this afternoon?
PAUSE AND LISTEN
I don't want to take too much of your time, but I did want to reach out and personally introduce myself. I help with organizing neighborhood events and gatherings. And for those in the area who have real estate questions, I offer my expertise on our local housing market.
We have a newsletter that we've put together for our neighbors… would you like me to add you to the online community?
(IF YES): Great! What's an email address we should put down?
or
(IF NO): No worries, if you like, I have a community welcome kit of sorts. It's a collection of area coupons that I've worked out with local restaurants and so on. Can I drop this off sometime?
It's been great meeting you this afternoon. Thank you for your time!
Bye!

Hi, is this the ______ (their last name) residence?
Great... I'm one of your neighbors in our community. How are you this afternoon?
PAUSE AND LISTEN
I'm just calling each of our residents to introduce myself and to make myself available should you have any questions about our community, area amenities and so on. Have you been in the neighborhood long?
PAUSE AND LISTEN
It's hard these days to know who's who. That's why I wanted to reach out and say hi. Are you familiar with ______ (local coffee shop name)?
(IF YES): Isn't it a gem? Not a lot of people know about their ______ (nice specialty drink name). If you haven't tried it, talk to ______ (barrister name) and have them whip one up for ya. They're amazing!
or
(IF NO): Oh, you must check it out! They've got this specialty drink there called a ______ (hidden specialty drink name).
Maybe we can meet up there sometime? Let me know if you're interested. I'm always looking for excuses to get to know our neighbors!
(IF YES): Sounds good... do you text? I've got some neighborhood events I'm involved with here for the next day or so, but I'll text you if I can get free for a bit. I'm looking forward to it! Well, I don't want to take up your afternoon on the phone. I'm glad I called! It was so nice meeting you and I look forward to meeting you in person.
or
(IF NO): No worries. I don't want to take up your afternoon on the phone, but I'm glad I called and got a chance to meet you! Maybe we'll see each other around here in the neighborhood!
Bye!
offrs collects and provides topical insights, statistics, reviews, humor and best practices gathered from real estate professionals and consumer homeowner industry peers. If you're a broker or agent interested in learning more about seller lead generation or automated marketing services and solutions, visit www.offrs.com or continue to browse our growing collection of industry articles at www.offrs.net.
What are your thoughts?