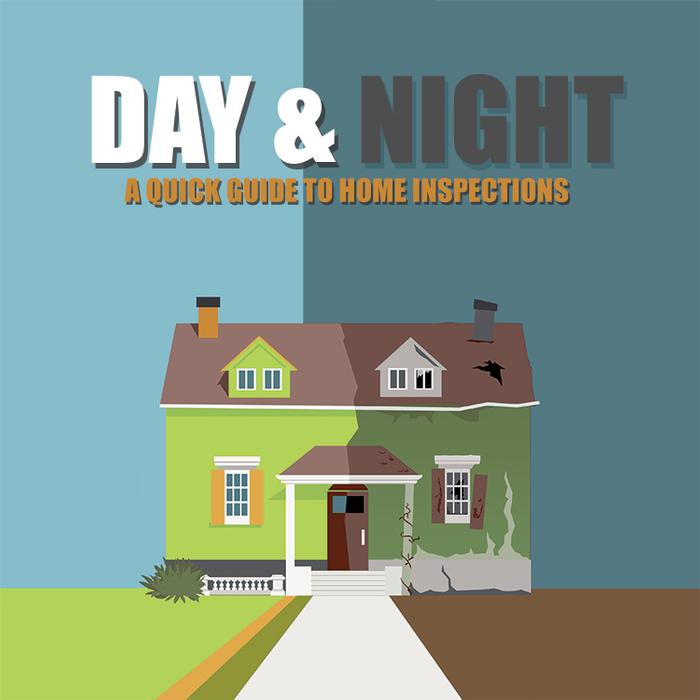 Inspections: Who is responsible for this? offrs reviews this and more!
Here's a quick starter guide to home inspections, what they are, who pays for them and some basic contractual considerations. A great document to share with your friends, family and clients!
There are many steps in the process of buying and selling a home. One that causes a fair amount of confusion is the home inspection. Most of the questions center around who's responsible for a home inspection, but there are those that aren't fully up to speed on what the home inspection covers or even why it's necessary at all. We can't get into everything here (that'd be a book), but here are some of the basics that'll get you started in the right direction...
What is a home inspection and what can you expect?
First, it's important to note that a home inspection is done for the benefit of the homebuyer. If you're selling your home, don't take it personally. Just remember that you'll likely be buying one in the future and that it's there for your protection too. The inspection is going to uncover items that need to be addressed, so go in knowing this and prepared to review a list of items that may or may not influence the sale price. For home buyers, here's what you can expect... during a home inspection, the inspector will look at the home you're thinking of buying and determine if there are structural, electrical or mechanical issues that need to be addressed. They may also be available for a basic overview of the home and to give you some pointers that you may not yet have considered.
While inspections aren't required by law, it's a smart move to arrange one. They protect your investment and gives you a heads up on whether there is any work that needs to be done to the home (before you leap into a huge financial commitment). Most home sale contracts include a contingency clause for the inspection. This means that you can rescind your contract based on the results of the home inspection. Therefore, if you discover that the home needs a new roof, repair to the foundation and an electrical upgrade, you can decide if you want to move forward before the sales contract is final.
Who schedules the inspection?
The homebuyer will often choose an inspector and schedule the inspection to be completed within the timeframe laid out in the contract. Many contracts allow a window such as 10-days in which the inspection must be completed.
Where do I find an inspector?
Some states require that inspectors obtain a license. Find out if that's true in your state and make sure you hire a licensed inspector if you have that option. Your real estate agent may have recommendations as well. In general, make sure that the inspector you hire has a record of accomplishment and referrals you can verify.
Who pays for the inspection?
The homebuyer pays for the inspection and it's important to note that this isn't included in the closing costs. As a buyer, you'll need to budget separately to have the inspection completed (it's an expense that you won't regret incurring). Even new construction homes can have problems and you need to know about them before moving forward.
What do I do if the inspection uncovers problems?
It's never a good idea to "nickel and dime" the sellers. If the inspector finds a $100 problem that needs to be fixed, you may choose to do that yourself after you take possession. On the other hand, if you're looking at a $7,000 bill to replace the roof, you may choose to ask your real estate agent to negotiate that cost with the seller. Sometimes the seller may offer to complete the repair. Note that this could be good or bad...
On one hand, you won't have to bother finding a contractor and monitoring the job. On the other hand, the seller may not pay for the same quality work that you expect. Many homebuyers prefer to negotiate a price reduction on the sale price of the home and then maintain control over the repairs. If you can't come to an agreement with the seller and you don't want to pay for the repairs yourself, you always have the option to back out of the contract.
What's the difference between an inspection and an appraisal?
An inspection is done for the buyer's protection. But the mortgage lender you work with will typically require an appraisal. The appraisal's objective is to establish a fair market price for the home, not to determine if the home has flaws. The cost of the appraisal is included in the calculation of closing costs.
Protect your interests as a homebuyer
It's fair to say that those home buyers that wanted to save money by eliminating the inspection likely ended up regretting that decision later. If there is something wrong with the home, there's no return desk and it can easily end up costing you much more to fix than the cost of the inspection itself. As always, make sure to get advice from your real estate agent, attorney and/or other professionals involved in the transaction before making any final decisions.
offrs collects and provides topical insights, statistics, reviews, humor and best practices gathered from real estate professionals and consumer homeowner industry peers. So, if you're an active agent that is interested in knowing more about listing leads in real estate, then visit us at www.offrs.com!
What are your thoughts?