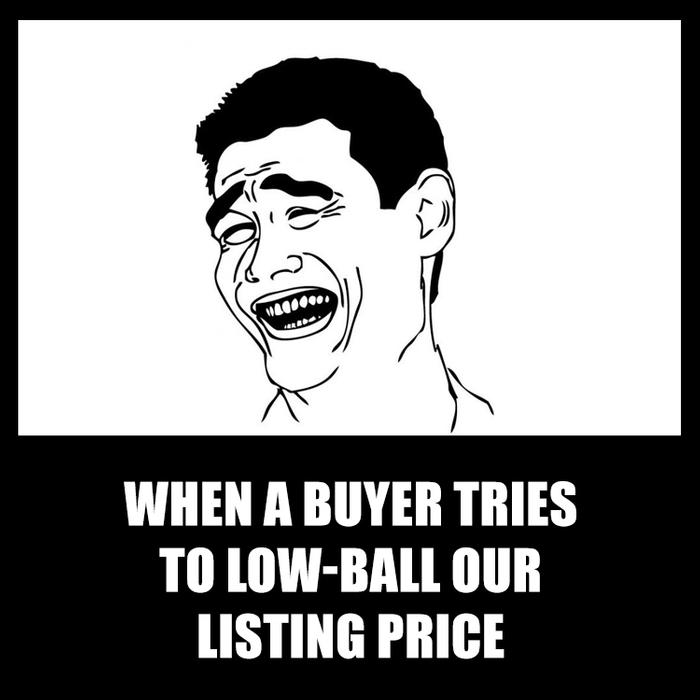 When a buyer tries to low-ball our listing price - by offrs.com
RE humor for realtors and other real estate professionals.
As seen on Memes.com...
Ha! Well, they certainly had to try, but if you're on the receiving end of a lowball offer, this will likely be your reaction too. Did you recently get a joke-of-an-offer? Then go ahead and send this out to your clients to keep it fun and show that you're on their side. Even if you haven't been contracted, show your prospects that you know the proper response to a terrible home listing offer.
offrs collects and provides topical insights, statistics, reviews, humor and best practices gathered from real estate professionals and consumer homeowner industry peers. If you're a broker or agent interested in learning more about seller lead generation or automated marketing services and solutions, visit www.offrs.com or continue to browse our growing collection of industry articles at www.offrs.net.
What are your thoughts?