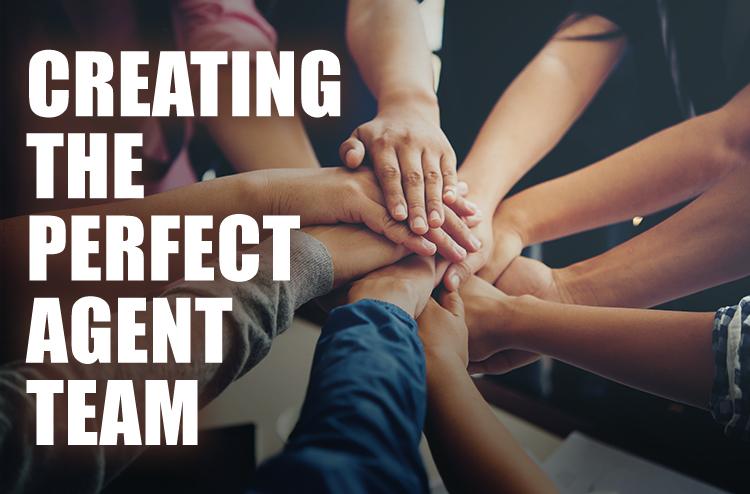 How to Pick the Perfect RE Teammate and Build a Successful Partnership - offrs reviews
Agents have been creating teams since the beginning of time, but why? And for those agents that are expanding a team, how do you do so without disrupting any existing harmony? Check out Creating the Perfect Agent Team: How to Pick the Perfect RE Teammate and Build a Successful Partnership.
As seen on BiggerPockets.com...
Considering building or growing an agent team?
Great! Banding together with other pros to combine strengths or balance weaknesses can be great for both for you and your clients. Real estate teams have been a growing presence for a few decades now and many top performers have built their careers on this model. Whether you're looking to build a new team, build out your current one or even if you're just curious what all the hype is about, we'll detail some of the factors that make some teams successful or other ones fail in achieving harmony.
Why Build An Agent team?
Simply put, a successful team should be able to attract more clients, close more deals, add diversified expertise and generally work more efficiently. While your reasons may vary, here are a few reasons you might consider developing or expanding your group...
A growing client list: If you're getting more leads than you can handle, congrats! It might be time to think about bringing in a partner. For many agents, added manpower and the ability to be in more places at once is a top motivator for forming a partnership.
Service diversity: Perhaps you've been in the business long enough to realize that you really shine with buyers, but aren't particularly well-suited to working with sellers. In this case, you may want to bring in a listing agent. Partnering with agents of varying abilities adds diversity to your client service offering and has the added benefit of letting you focus on the parts of the job that you love.
A growing farm: Another reason agents join forces is to tackle a larger geographic area. You can't be everywhere and even if you've been able to skimp by so far, how do your clients really feel about you zipping out of a meeting in order to race across town just to inch into another? Incoming leads or lead development activities can be divided and assigned in the morning and, working as a pair, they could cover more ground than they might have been able to (had they been forced to drive all over town alone).
Multitasking: A team is especially helpful for those that can keep one member in the office at all times, able to address in-the-field questions that can only be assisted by someone at HQ. Similar to covering more ground geographically, but more of a rotating agent support consideration. Of course, this would also require a good system of communication, like hourly check-ins to make sure that a back-up (and dump) doesn't occur.
Getting up to speed: Many newer agents join teams as a way to build a client base while making those early sales and learning the ropes. If you're new to the industry or jumping back into the ring after a long hiatus, then forming an agent team could be a safer way to get up to speed without punishing your clients with lapses in quality of service.
Learning the area: If you're new in town or unfamiliar with a particular neighborhood or niche market, then partnering with someone who has expertise in that area's culture is always a plus. They can give you the ins and outs and you can help them with some other task or skill set they lack.
Okay, so those are a few of the why's, but how do you build or expand a team that you can rely on? This too, depends on your vision, but there are other important factors that come into play. A team can quickly unravel due to competing personalities, goals or opportunities that come up over time. You don't want this to happen at the worst moment (aka when you're really depending on them to be there in full force). So here are some tips on how to set it up strategically in advance. Keep in mind, there's no sure-fire way to hold people together, but listening and professional respect are a good place to start.
How to Find the Best Agent for Your Team
Finding your perfect partner will depend entirely on your personality, the dynamic of the current team (if you already have one) and your reasons for building an agent team in the first place. That said, here are some points to consider that may help you head in the right direction...
Fill in the gaps: Examine your current team to find out what is needed (and be sure to consider the personality types of everyone involved). Remember, it's not all about you! While all agent teams are different, they'll typically have a rainmaker, a buyer's agent, a listing agent and possibly an inside sales agent or other similar roles. Depending on your long-term plan, there may not be room for more than one of each role type in your team.
Find agents that will help you scale: Maybe you do want to double down on some niche skillset. For instance, you may be looking to dominate the beachfront condo sub-market in your existing territories or you may want to expand into new territories and redeploy working teams from before, systems or approaches from other territories working in parallel. In these instances, you may actually want to isolate factors that make you or your current team work so well and seek those factors out in the new team prospect.
Prioritize their contribution to the team: In addition to needed strengths, what skills are really important to you? Prioritize your desire for organization, follow-up, intuition, tech skills, people skills, self-motivation, brand building, planning and event execution, networking ability and so on. Ask yourself... "How important are immediate sales or a past performance history... if this agent single-handedly drags my brand through the mud and costs me referral business for years to come?"
Identify a primary and secondary skillset: The person you add (no matter your ultimate strategy) should always bolster the weaker links within your team structure. If you get zero joy from driving clients around and showing houses, it might be a good idea to find someone who loves it! All team members should have a primary skillset tied in with your primary strategy (niche domination, expansion, etc.), then have a secondary skillset to act as a redundancy in your team's capability or augment dips in your team's capabilities.
Don't make any assumptions: If bringing on someone less experienced, consider whether they're a do-it-all type who will pitch in while they gain expertise. Don't make blanket assumptions... not all younger agents are tech-savvy and not all newbies are jumping at the bit to learn and provide their blood, sweat and hours to your team's greater vision. Look for hobbies of theirs that match the skillsets you're looking for in the team. Anyone that loves what they do will fill their off-hours with that activity.
Find someone you can work with: Last but definitely not least, choose someone you like or especially those that you respect. Look for people who share the same values and those that you have a good chemistry with. Like any live band, your clients will pick up on disharmony. If you want to dig a little deeper into the personality topic, the DiSC and Myers-Briggs personality tests are some of the most widely used tools for building teams in real estate. Whatever your team strategy, a well-defined structure is vital to a team's success.
Hopefully, you've found a good tip or two in here that applies to your business goal. Maybe a team isn't for you, though. Or maybe now isn't the right time. That's okay, it's a smart call to go in armed with insight and advice from other teams. But consider the time element too... you don't want to lose talent to your competition or peers. If you have someone in your office you feel is the right fit, do your due diligence, but if it's a match made in heaven, act quick to lock the partnership down. Another time-saver is to have a real estate lead generator in place. Be sure to check out all that offrs has to offer on that front!
offrs collects and provides topical insights, statistics, reviews, humor and best practices gathered from real estate professionals and consumer homeowner industry peers. If you're a broker or agent interested in learning more about seller lead generation or automated marketing services and solutions, visit www.offrs.com or continue to browse our growing collection of industry articles at www.offrs.net.
What are your thoughts?