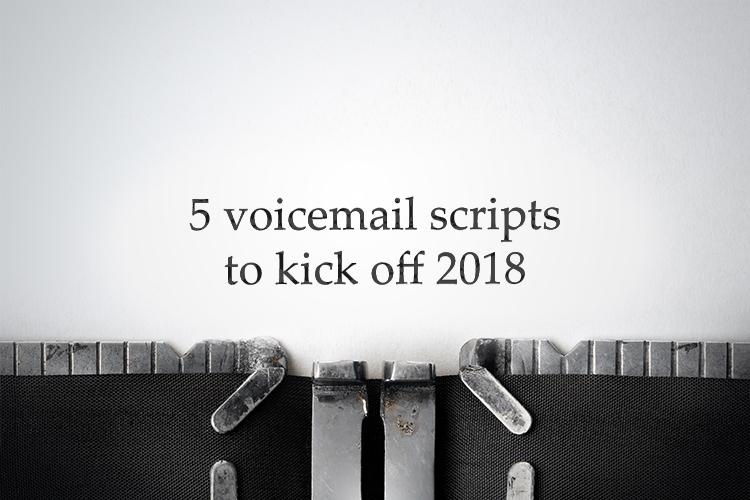 5 free voicemail templates to kick off 2018 (and some tips to consider when crafting your own)! - offrs reviews
Whether you're a real estate agent, a realtor, broker or other industry professional, landing in your lead's voicemail inbox is an inevitability. So what is your VM strategy? Here are 5 voice-mail templates and in-depth strategies for you to consider employing in your 2018, 2019 and 2020 RE lead nurturing campaigns! Be sure to share via social media with your office and peers!
Not everyone plans to drop a voicemail message, but if you're making the calls you should be making, then you're going to end up in voice mail often enough to want to look at your VM drop strategy (keep in mind that many people consider hang-ups on voicemail to be rude). Considering that what you say or do not say can hurt your prospects with a lead, here are some quick voicemail scripts you can deploy to get the conversation started (as well as some notes to consider when personalizing them for your brand). If you have a straight-to-voicemail service like that provided by offrs.com, then you can pre-record this and send this out to all qualified contacts, but nothing quite lands like a personalized voicemail wherever possible. Be sure to share these with your friends by clicking the social share button on the page! =)
1) Establish trust in the first few seconds. Keep in mind that your lead may be screening their calls to avoid talking with people they don't know (hence the need for voicemail scripts). So it's important to establish trust within the first few seconds. Notice the use of "the neighborhood's real estate agent" in the script below (because you are the only agent that all the neighbors use, right?). Also, you're not selling anything... you're just doing a courtesy follow-up call for "that thing you sent out." Note that this actually works better if you haven't sent anything out, as they'll want to know what the neighbors are seeing that they might be missing out on. Give it a spin.
Leave a message after the BEEEEEP:
Hi, this is ______ (your name), our neighborhood's real estate agent. I'm just reaching out to everyone in the community to follow-up on the (CMA/Housing Market Report/coupon kit - select one) I dropped off for everyone. Did you receive that okay? Feel free to call or text me back if you have questions or if you need me to drop another (copy/kit - select one). I'm at ______ (your number). That's ______ (your number - repeat it twice).
2) Provide talking points. One of the main reasons that leads avoid conversations is that they don't know what to talk about and they feel an impending pressure to buy or be sold on something they might not have thoroughly reviewed (namely the sale of their home). This template strikes a more casual tone from the start and aims at immediately alleviating any pressure of talking about things that they aren't ready to talk about and does so by establishing a casual conversation around area amenities they know or may want to know. The key here is to not talk about real estate or you... like the weather, we're just talking about area amenities and cultural highlights they might be interested in. Afterall, you're the neighborhood specialist (and who would or should know more about the area than you)!
Leave a message after the BEEEEEP:
Hi, it's ______ (your name). I just wanted to make sure you received those local coupons I sent on over. You should find a coupon for ______ (favorite restaurant or shop of yours) and if you haven't tried their ______ (your favorite dish or item there), I cannot recommend it highly enough! Anyway, keep an eye out for it and let me know what you think! I can be reached at ______ (your number). That's ______ (your number - repeat it twice).
3) Disarm them with your first word. For a select few voicemails that you really want to personalize (perhaps those neighbors closest to you), start the voicemail off by dropping their first name. This personal touch lets them know that this was intended for them specifically and may disarm any concern about this being a pre-recorded message. Of course, you do have to have some strong, common threads with them to pull this off, but if they're your immediate neighbor, you're likely waving to them on the driveway anyway. Once you've struck a familiar tone, keep that fire stoked throughout the message. You can do so by talking about familiar things and ending with a call to action that allows them to return the favor in an equally-familiar way (such as a text message).
Leave a message after the BEEEEEP:
______ (their first name)... hi, this is your neighbor ______ (your first name). I'm just calling everyone on the block to see who is interested in my updated annual property report. Are you interested in a copy? If so, I can stop that by. Give me a call or text me at ______ (your number).
4) Spark a mystery. A question with a sincere, suspended tone always leaves people seeking some sort of resolution (or at least a clean conclusion). Unfortunately, the easiest resolution is to chalk it up to spam, a scam or simply an unwanted sales call - friend or not. The key to this working for you as a VM message is backing up the mystery with gentle pressure to resolve it. Do so by keeping the message personal, natural and social. Make it personal by dropping their first name. Now, the pressure is on them to respond (think of a teacher asking a question to one student by name, and not to the class as a whole). To achieve a natural tone, don't pressure an immediate answer. Give them a polite out (such as "When you can, let me know" or "When it's convenient for you, give me a call back"). Finally, to evoke a tiny bit of social pressure... bring the neighbors into the equation. Remind them that they are part of a community and you're providing everyone (including the recipient) a service as an active member of the community. This subtly implies that a non-response could affect their active participation within the community. Certainly, you don't want to be harsh here, it's just a gentle reminder that you're here as the neighborhood's proactive RE answer gal/guy.
Leave a message after the BEEEEEP:
Hi ______ (their first name), it's ______ (your name). I'm reaching out to everyone in the neighborhood here to review our home valuations. There's been some interesting movement in the housing market. (pause as naturally as possible for dramatic effect)... Have you been keeping an eye on it lately? (pause again as naturally as possible for dramatic effect)... When you can, call or text me back at ______ (your number). That's ______ (your number - repeat it twice). I want to get this data into everyone's hands asap. Thanks.
5) Keep it short and to the point. So the scripts above take advantage of the lead's voicemail space, but just because it's planted there doesn't mean it's getting heard. Some people thrive on understanding the full context and framework of a conversation (what the caller wants, what they're skilled at, what they're offering, etc.). Other folks just want to know what you want. For the latter group, here's a quick in and out that respects their time and patience.
Leave a message after the BEEEEEP:
Hi, this is ______ (your name). I wanted to introduce myself should you have any questions about real estate in our neighborhood. Feel free to reach out to me anytime at ______ (your number). Thank you
There you go. As mentioned in other posts, no one knows you, your brand, your territory or your leads like you do. So while we hope that these 5 voicemail scripts and the notes around them were helpful, you're going to want to make them yours by tweaking them to fit your natural comfort zone. Here are some bonus takeaway considerations...
No matter what you do, just do it. Don't let fear or procrastination kill a lead opportunity. There is a time-limit to lead response and even though offrs.com provides exclusive territories for predicted seller leads, there are other agents working your area too.
Don't overthink it. The above scripts are intended to get your creative juices flowing. Prioritize a natural, casual tone over specific Call To Action statements or sales points.
Finally, remember this simple fact.... you're here to help them understand things they might not fully understand. You're dropping your name and your skill set, offering a helping hand and providing your contact info. Everything else is a friendly smile. Don't stress it. =)
offrs collects and provides topical insights, statistics, reviews, humor and best practices gathered from real estate professionals and consumer homeowner industry peers. If you're a broker or agent interested in learning more about seller lead generation or automated marketing services and solutions, visit www.offrs.com or continue to browse our growing collection of industry articles at www.offrs.net.
What are your thoughts?