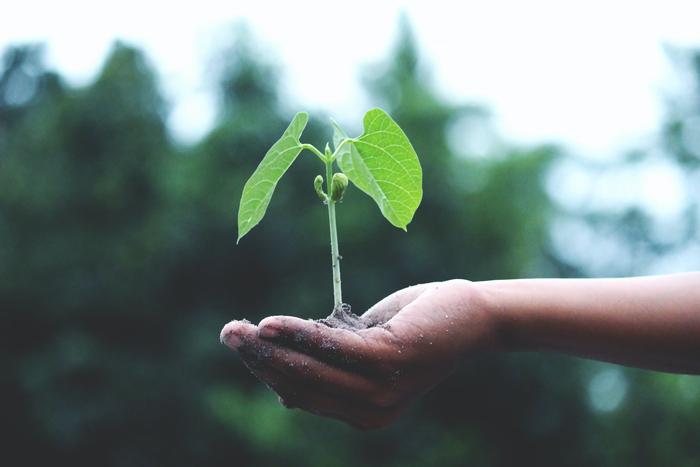 What is Geographical Real Estate Farming?
The strategy you need to take your real estate career to the next level
"Farming simply means clearing of a geographical area with the intentions of growing, cultivating and harvesting produce from that area."
Just like any other profession, real estate agents need to be exceptional to close more leads irrespective of the fierceness and competitive nature of the market. So, to stand out, agents need to develop innovative ways to get the attention of local residents. Rather than compete with an ocean of agents across large cities and regions, real-estate farming is about focusing your business in a specific area and growing authority in that region.
Think of it as becoming a local sheriff rather than competing to be the chief inspector in a large city. Focusing on a particular neighborhood opens an agent to the chance of more listings and sales as there is less competition compared to the larger cities.
However, to become successful at this approach to real estate marketing, there are things to note to eventually position yourself as a market leader in your choosing neighborhood. Here is all that you need to become successful at it.
Real Estate Farming - Properly Defined
Real estate farming is a market strategy employed by real estate professionals to develop their business in a particular geographical area. Real estate agents plant their business and "farm" the area by advertising, marketing, generating leads, and expanding their business in that area.
It's more like deciding to specialize in a particular geographical area where you can unfold the potential to become an authority in the real estate market and, subsequently, a sought-after commodity of yourself. A status achieved through consistency, efficiency, expertise, and the proper tools.
The process involves nurturing your business in your chosen location with the help of marketing and hopes that you'll reap the benefits.
How To Best Set Up for Real Estate Farming
Just like any other marketing, real estate farming requires a plan. You'll record little to no success if you launch out and start painting the town red with your postcards or direct mails.
Foremost, there's a need to research so as to focus your marketing effort on a certain demographic. Some of the things you need to do include are:
1. Choosing your Market
Research Your Target Demographic
Perhaps, you're interested in helping the GenZ buy their first home; your first step to successful farming will be to learn everything you can about their wants and needs. Understanding this will help you search for the right properties based on age, amenities, size, price associated with your target audience.
Choose a Region
To perform farming on your demographic choice, you need to choose an area. In choosing an area, it is recommended that you choose somewhere you're familiar with a neighborhood that you might have lived in or done business. That would establish you as a professional in that area and be included in your marketing material - telling prospective clients how long you've served the area and the relationship you've established.
Decide On Property Specialization
For instance, if your audience is GenZ's, you may want to farm city centers with condos, penthouses, and townhouses. The more informed you are about these properties, the easier it is for you to understand what works in the neighborhood, and the better you can sell your service to your audience.
2. Participate in Local Events
To establish yourself as a friendly face and command authority in a specific geographical area, you need to mingle with people in that area. You can search through Google for upcoming social events in your area of choice. You can proceed with making bookings to attend as a vendor or a speaker.
When you attend, make sure to distribute materials that explain who you are, your experience in the neighborhood, and the services you offer. As a speaker, you can share insights specific to the neighborhood, real estate tips, and as much as possible, present yourself as a professional at what you do.
Social media is a powerful tool in the hands of professionals that can utilize them. Reach out to them through targeted ads, and present yourself as their go-to person when it comes to real estate. With over a billion people on Facebook alone, you can be rest assured that thousands of people in your chosen area are there.
On Facebook, for instance, you can upload a list of contacts from your farm area. That way, Facebook will try to match the records from your list to user accounts on the platform and auto-reach them with your contents.
Once you can grab your attention, make sure you continue to release content specific to your farm area. Get them familiar with you and what is happening in the area through you.
4. Collaborate With Local Businesses
Due to the connection local businesses share with the residents, there is a lot to benefit from collaborating. Local businesses like grocery stores, salons, pharmacies, cafes, and boutiques serve the community daily. It will be of great benefit if you will partner with them for better exposure in the community.
They can have a short video of you and your services played on their TV screen.
Have your posters readily visible and flyers available as giveaways at checkouts.
You can even stir up lead generation by putting up a special promo billboard.
In return, you can offer to include their business as part of a community resource list to share on your social media, and when a new homeowner resumes to the community.
6. Get Yourself on the Local Dailies
Awareness is about putting yourself out there for everyone to see. Apart from newspapers from the big US Times and the likes, some local communities also shun out short newspapers that include details such as new developments, upcoming events, reports on past events, and other things they think residents will find informative.
You can reach out to the editors in charge of these local dailies and offer to write weekly or monthly columns on real estate tips and resources focusing on providing value rather than selling out your service. That way, you build trust!
7. Map Your Business Account On Google
Another brilliant way to create awareness in an area is to map your business on Google by creating a Google My Business account. That way, anyone searching for a realtor in that area will have a look at your business details and endeavors in the area.
Peruse through the Google My Business account and set your account to share information specific to your target location by sharing your business contact details, encourage your past clients to leave reviews, and include contact details for prospective leads.
8. Sponsor Local Events or Teams
Increase your visibility in your farming area by sponsoring local teams or events that speak for sponsors. Use this to create more awareness for your business by having your logo or business name printed on uniforms or banners and the likes.
This type of exposure shows that your agency supports the community, and this creates a sense of belonging in the minds of the locals. They feel you're one of them; that way, they remember you often. Moreover, these events are shared online, equivalent to potential leads.
In Conclusion
Real estate farming is a great marketing strategy for any agent who can take the time to see it through. Consider it as a process by which your business will become a household name in a specific geo-location.
As a real estate agent, there is no end to farming. So, you need to come up with innovative ideas to farm your area so as to harvest greatly.
What are your thoughts?