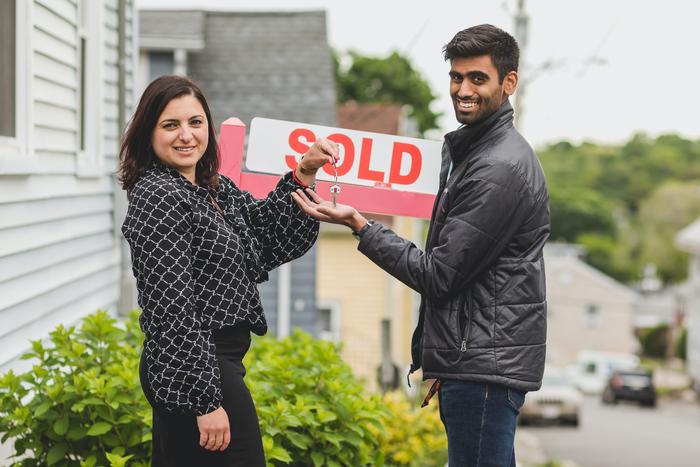 How to Sell Your Home in 2021 - Best Tips
Looking to sell your home fast for the best price? We've got you covered.
Selling your home is a lot more tricky than just listing it on real estate websites, especially if you are a first-timer. It is more than just having it listed on the market, and just like acquiring your first home, it's a steep process of selling your home.
As much as it is challenging to actually sell any product, selling your home, for whatever reasons best known to you is as tedious. The process of deciding to sell, listing, and generating interest in your house is a lot of work. Therefore, we've combined the best tips to help you sell your home fast (and possibly sell your home for cash) , even in a considerably slow market.
Choose How You Want To Sell Your Home
The first step to selling your home is deciding how to sell it. You need to examine certain questions relating to your selling strategy, selling cost, and all of the other preparations.
In this contemporary age where everything goes on the internet, a seller can choose to list their home with a real estate agent or list for sale it all by yourself, or sell on property markets. However, before making a choice, it's crucial to examine the benefits and cons to decide which option best suits you.
A real estate agent will provide an MLS listing service, helping you with the process of poaching, convincing, and negotiating the best deal with potential buyers, while also preparing all necessary paperwork. Significantly, sellers go with this choice because they understand that a real estate agent can guide them on pricing, incentives, and local market expectations.
For Sale By Owner
However, if you choose to go with the FSBO (For Sale By Owner) option, then as a seller, you have to deal with all the sales process yourself. This option incurs no charges compared to the former; you can choose a price on your own and just go all the way.
The FSBO might look juicy, it is because you get to keep all that sales cash to yourself. However, if you're not used to the process, it can be tedious preparing the paperwork, listing your home, and going through all the processes involved.
According to NAR (National Association of Realtors) "FSBOs accounted for 8% of home sales in 2020. The typical FSBO home sold for $217,900 compared to $295,000 for agent-assisted home sales."
Determine Your Price
Pricing your home is another thing to consider while preparing your home for its new owner. Pricing is delicate and should be carefully determined through market metrics and your expectations. Pricing can determine how long your home will stay listed on the market.
Without the help of a real estate agent, there are online tools you can employ to help provide an estimate of your home's value or go the traditional route of manually selecting similar homes or "comps" that have recently sold in your area, and compare it to yours. Simply put, you can simply evaluate how much your home will cost by finding out how much a similar home costs in that area.
As stated earlier, the price of your home will determine how long your home will remain listed in the market. Therefore, you have to decide if time is more precious than money or not. That way, you'll place a competitive cost on your home if you are looking at moving quickly, or endure weeks or months if you prefer a higher price.
Prepare Your Home for Sale
Generally, if your home is in a good condition, you'll get more offers, and easier to justify your asking price. Listed below are a few tips to help you achieve this.
Clean and Declutter
The first thing you want to do is give your home a thorough cleaning, get rid of all unnecessaries, and depersonalize the house. You can also rearrange the furniture to make your home more welcoming, so that prospective buyer can move through your home without stumbling into things. Keep bulky items in storage, and make the rooms as spacious as possible, a crowded room looks small.
Maintenance
Another thing to consider when preparing is maintenance. You want to be sure that you have the proper maintenance in place so that nothing falls through the cracks during the inspecting and home-buying process. That way, your home will remain in pristine condition until it is sold.
Market and List the Home
The next to-do on your list after taking care of the asking price and preparing your home is listing it in the market. A real estate agent or professional can help you list your home on the MLS database and market your home through various means like coordinating professional photographs, posting signage in the yard, hosting a broker or agent show, and organizing an open house.
However, if you choose to go by the FOR SALE BY OWNER option, it means you have to do all of the above yourself.
Invest in Boosting Your Home Curb Appeal
Doesn't matter if you want to get your home sold quickly or you're willing to stay in the market for months. If you invest a little bit into some simple modern exterior and interior decor, your home could sell for an attractive price.
To boost your curb appeal, you can lawn the grass, paint the front door, plant flowers, get rid of debris and spiderwebs from windows, eaves, and porches, wash the windows, paint the interior with bright colors, and manicure the compound.
Without a doubt, everyone will want your home because it smells nice and looks good, and that alone signifies to buyers that the home was well cared for and in good condition.
Offer Something Extra for Free
Everybody likes freebies. So, another way to get your home sold at an interesting rate is to sweeten the deal - offer something for free. For instance, you can decide to pay some of the closing cost or offer a transferable home warranty. This little offer helps you better market the home, and get suitable buyers to your listing.
In Conclusion
Without a doubt, going through with all the processes above and more to sell your home can be a workload. Irrespective of the route you choose to ply, you will be doing yourself a lot of favor putting your home in order in preparation for the buyer.
The best time to paint that house, clean it up, and have it decluttered is now to make it a memorable experience for buyers who wouldn't even end up buying and also a delight for your eventual buyer.
Irrespective of your deadline, putting in the time to do this will help you close the selling deal much faster.
What are your thoughts?