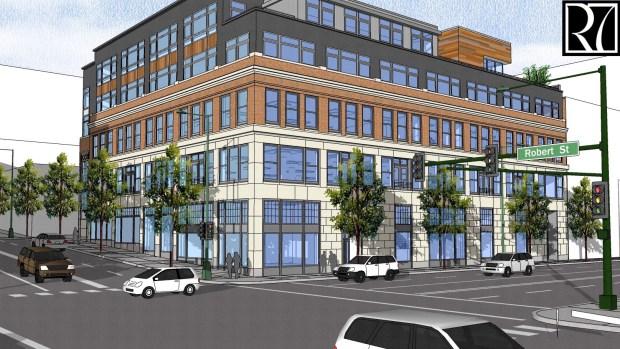 "Downtown St. Paul is becoming a residential haven, but push for office space grows" - TwinCities.com
"Downtown St. Paul's residential population has almost doubled from roughly 4,900 to 9,500 residents in eight years — a potential mixed-blessing for an area that continues to shed older offices and lacks contiguous, high-end office space. The restaurant-and-retail picture downtown is even more complicated. The number of storefronts is down, but the space they use is up. That is because restaurant openings, which tend to occupy more room than typical storefronts, remain a bright spot..."
Photo: Courtesy of Collaborative Design Group
What are your thoughts?