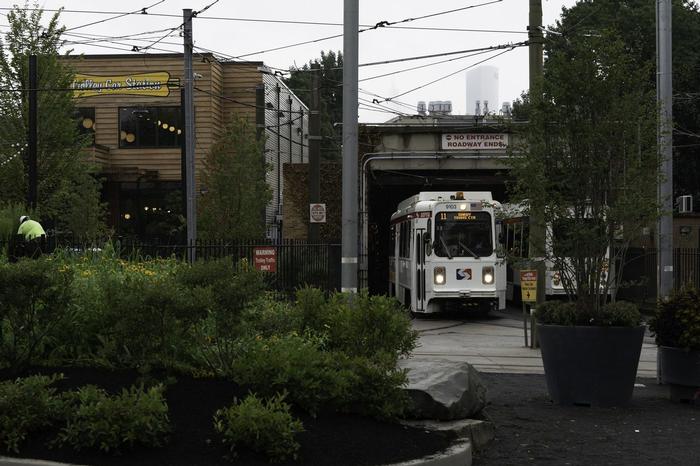 "Trolleys in the garden: New landscape and cafe transform bleak West Philly junction | Inga Saffron" - Philly.com
"Warning: As you emerge from the SEPTA trolley tunnel at 40th Street into the bright light of day, you may feel momentarily disoriented. What was once a vast concrete plateau, crisscrossed by a tangle of trolley tracks, has been transformed over the last few months into a luxuriant expanse of meadow flowers, native shrubs and Princeton Elms. It's as if you had somehow slipped through a wormhole and arrived in an entirely different sector of the universe. Luckily, it's still located in West Philadelphia..."
PHOTO: JESSICA GRIFFIN / STAFF PHOTOGRAPHER
What are your thoughts?