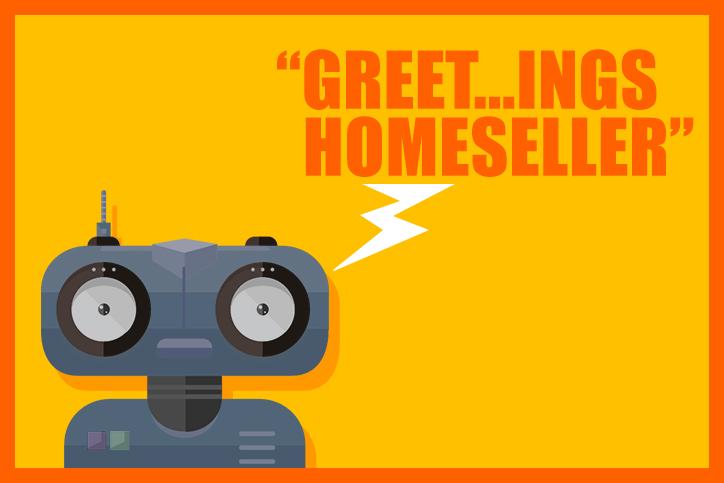 offrs Review: Automate (so that you can be more human)
In this offrs Review, we take a look at our relationship-oriented business and how misplaced automation tools may be speaking on your behalf. Let's review...

Let's face it (together here)... you didn't get into this business to scamper about all over town like some input device for your CRM. But somehow… you've become just that. That's just wrong. No, really… if this system isn't streamlining your business, you're doing it wrong. Sure, you are likely the only human in the process, but that's exactly the point. As the only human in the process, you should be (ideally) square-set on relationship-building.

So, what kind of tip could we give you here that will up-end your operations and kick-start your business going into 2018? Easy… get it together! Okay, maybe that's a bit hard on ya, but tough love and all. Seriously though… take a week (now's the time while everyone's "at home working out on their treadmills" not responding to your emails). Take a week and clean out all the cogs in your CRM. All those "bebacks" (as in "I'll be back!")... time to place them in your emergency leads list. So… spring clean, get lean and go mean in 2018 (that was fun to write)!

If you really need a booster shot, it might be time for real estate lead generation services. Good news... offrs has got your back. Be sure to check it out!

offrs Reviews are little snippets of humble insight from the staff here at offrs. We've seen it all (or nearly so) and while we bow to the wisdom of coaches who help you be better at what you do, we hope these Best Practice reviews (cute anecdotal tips, really) will make your coffee a little warmer some mornings. Connect with us at www.offrs.com. Robot image by Roundicons (www.roundicons.com) from www.flaticon.com - thank you!
What are your thoughts?