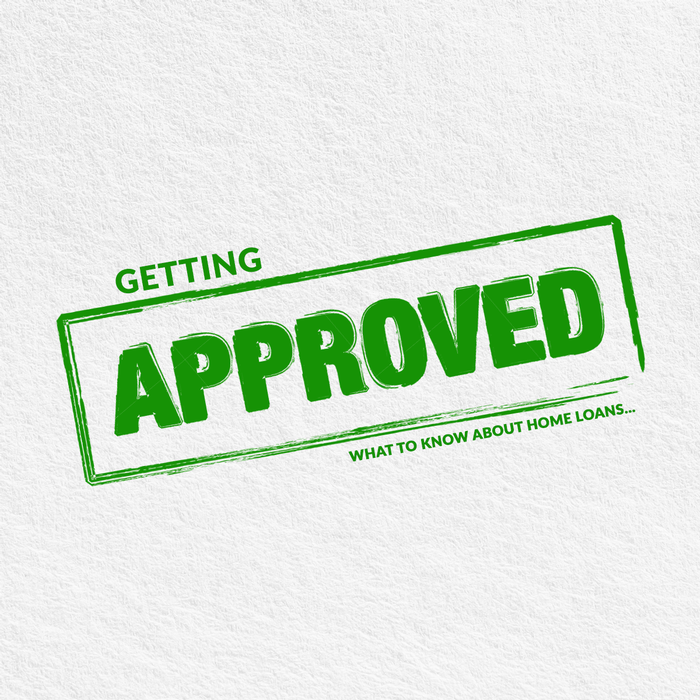 offrs reviews what everyone needs to know about home loans programs
When you have all your ducks in a row and it comes time to buy your dream home, you're going to want to take advantage of as many programs as you can to make the process easier (if not just financially so). Here's a great start. Let's review...
If you're planning on buying a home and need to obtain a home loan, you'll find that there is a confusing array of loan programs you might or might not have access to. To really take advantage of all available resources, you may need to arm yourself with a reliable real estate agent who can guide you to local mortgage lenders and help identify the best loan program for your unique situation. In the meantime, here are some things you should consider as you weigh your mortgage options.
Determine whether you qualify as a first-time homebuyer
Many lenders have access to loan programs that help first-time homebuyers. These are set up as incentives to the community as much as they are for your household. The thought process behind this is to keep growing families (taxpayers) planted in the area. Of course, for you, this is an invaluable resource and may just be the thing that makes your household's dream possible. Despite what the name implies, you may still qualify as a first-time homebuyer even if you've owned a home in the past. You may also qualify if you fit into any of the following categories:
You haven't owned a primary residence in the last three years.
You're a single parent whose only home ownership was with a spouse during a prior marriage.
You're a homemaker whose only home ownership was with a spouse during a prior marriage.
You've owned a primary residence, such as a mobile home, that wasn't attached to a permanent foundation.
You owned a residence that didn't comply with local building ordinances and couldn't be improved to meet them for less than the cost of building a new home.
So, obviously, some of the above qualifications are more complex than others which is why it's best to consult with a reliable professional (in order to determine whether you meet any of them). But, these loan programs are significant and if you do qualify, it can make all the difference in the world. Even if you don't qualify for any of these programs though, other home loan programs are available to help a variety of homebuyers (whether they are first-time homebuyers or not). Listed below are some of the more popular options:
FHA loans
The Federal Housing Administration (FHA) has a range of loan programs to help all types of homebuyers. Local lenders that the FHA has approved will process the loans, but the FHA also guarantees the loan. As a result, FHA loans often offer better interest rates and/or terms than conventional loans. Examples of FHA loans include Disaster Victims Mortgages, Home Equity Conversion Mortgages for Seniors and Manufactured Housing loans, among many others.
State and local homebuying programs
Many states and local governments offer programs to help residents become homebuyers. Again, these programs are designed to help the community as much as they are to help your home build a foundation. You'll want to take advantage of whichever opportunities you can and this is a great place to start. Check out this page here to begin researching programs available in your state. Of course, you'll need to qualify for them, but it's a great first step.
VA home loans
If you are a veteran or an eligible surviving spouse, you may qualify for a Veterans Affairs (VA) home loan. Like the FHA, the VA will guarantee a portion of your loan, allowing the lender to offer better terms. This is an exceptional opportunity provided for those giving exceptionally to the community. If you qualify, then it's yours!
USDA loans
It may sound strange, but the United States Department of Agriculture (USDA) does offer mortgages in rural areas. The loans offer up to 100% financing and low-interest rates. If you don't live on a farm, you may still qualify for one of these loans. You'll see different statistics about how much of the United States is rural. To some extent, the definition seems to be everything that isn't urban is rural. That includes a large portion of the U.S., from open farm country to subdivisions surrounding urban centers. In short, if you think a USDA loan would be good for you, it's worth checking to see if you could qualify. Food for thought (pun somewhat intended), a single cow on the property (commercial or not) might just qualify your property for this loan.
Next steps
As you can see, the range of home loan alternatives is quite large. And there are many others, too numerous to include here. You could qualify for a mortgage loan because you attended a particular college and in that same vein, lenders have more options when working with homebuyers who have college loan debt. The most important thing is to make sure you get advice from reliable and trustworthy professionals. Even today, there are unscrupulous people who take advantage of homebuyers who don't have the right representation. As the saying goes, "If it sounds too good to be true, it probably is." So do your research to ensure that you make a wise financial decision.
offrs collects and provides topical insights, statistics, reviews, humor and best practices gathered from real estate professionals and consumer homeowner industry peers. If you're a broker or agent interested in learning more about real estate data or automated marketing services and solutions, visit www.offrs.com or continue to browse our growing collection of industry articles at www.offrs.net.
What are your thoughts?